As I approach the end of my 20's it seems as if my primary school days were a lifetime ago – where do all the years go?
Life seemed way simpler back then.
It was a blast really.
British bulldog played each and every lunch break without fail.
Hymns sung enthusiastically during morning assembly.
[ad-a]
Nifty mash potato scoops with every canteen dinner.
We tried and failed to erase the pink blancmange from memory…
But that was a small price to pay for what was, in retrospect, a fairly epic period of our lives, and it seems much of what we experienced in those early days has in essence shaped our futures.
And with many of us probably a good two decades or more past primary school age, is it any wonder there are so many things we've long-since forgotten that were so incremental way back when.
Here's a trip down memory lane with Biff, Chip and Kipper – the ultimate gang that rose to fictional fame after featuring in just about every bloody library book we ever read.
Can you recall your epically shit self-portrait printed on your mother's tea towel languishing in the kitchen, pride of place, to mark the end of your primary days?
It was never used for dishes – simply hung up like a shrine or if your mum was anything like mine, pinned and hung in a frame way into our adult years.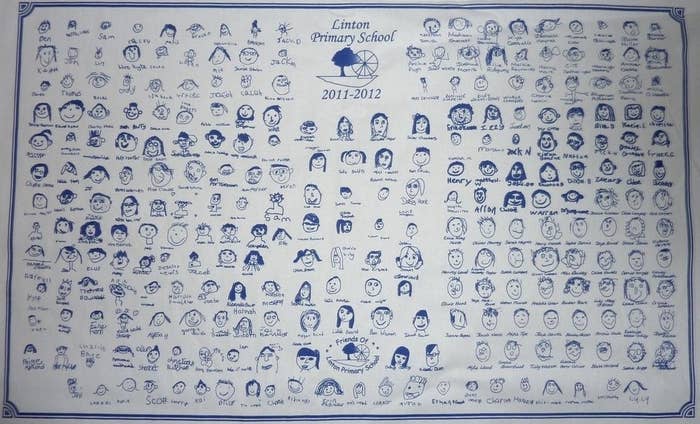 Boredom breakers such as these bad boys. Developed for every other use except maths, whether that was creating funky patterns, giant poking sticks or statuesque stick men.
[ad-b]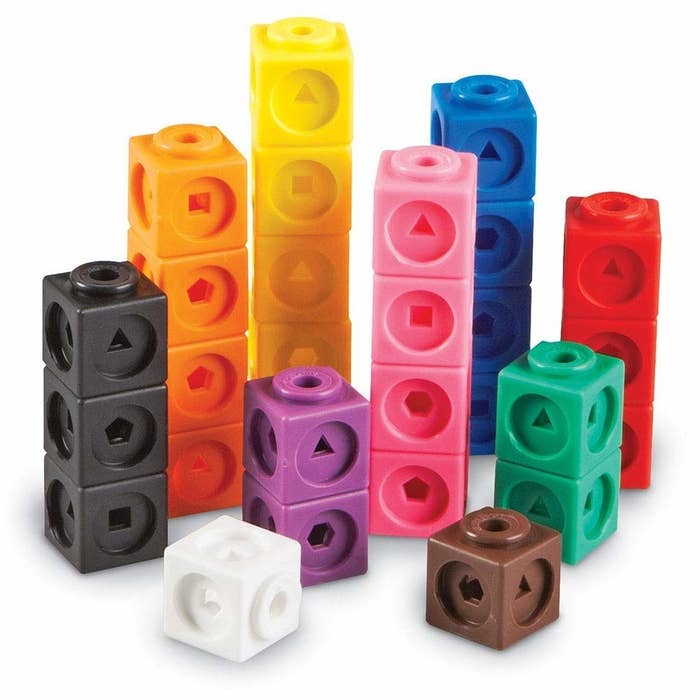 The graffiti-like 'S' that everyone who was anybody was manically obsessed with sketching on inner and outer pages of their workbooks – much to their teacher's dismay.
[ad-c]
"Practice makes perfect miss" – who can argue with that?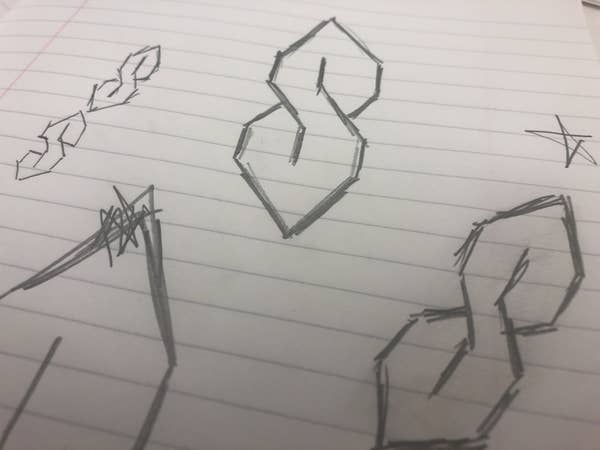 Watching the magic pencil was actually mesmerising – yet our handwriting never really benefitted.
Seems weird how they put emphasis on joining up your letters and yet the magic pencil does the exact opposite.
Staying on topic, how fierce did you feel with one of these Berol pens in your pencil case.
[ad-d]
So 'reem'.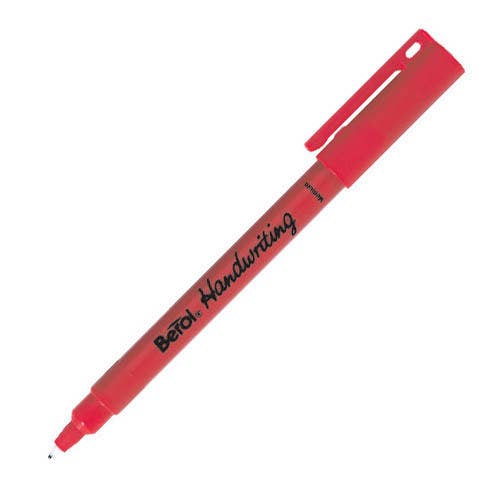 The Judy clock: How we all learnt to tell the time and yet as adults remain late in every time-pressing situation.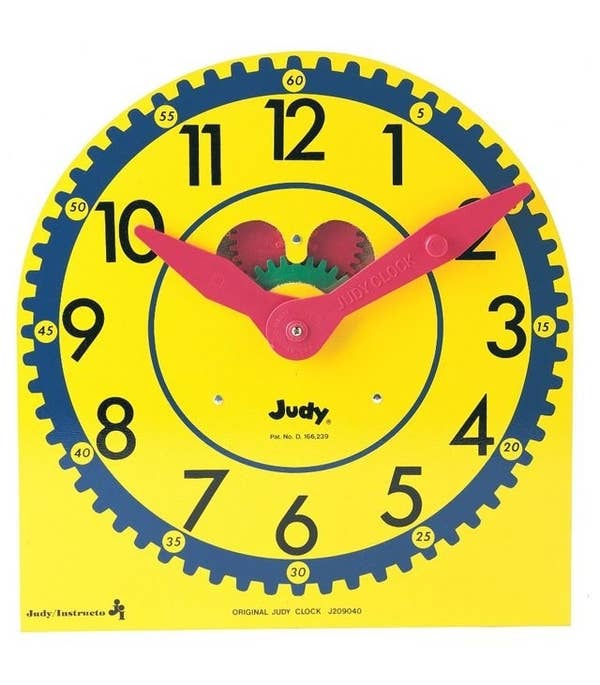 The schoolbook-fair: The one and only occasion we actually wanted to buy a book with our pocket money.
[ad-e]
They all looked so shiny.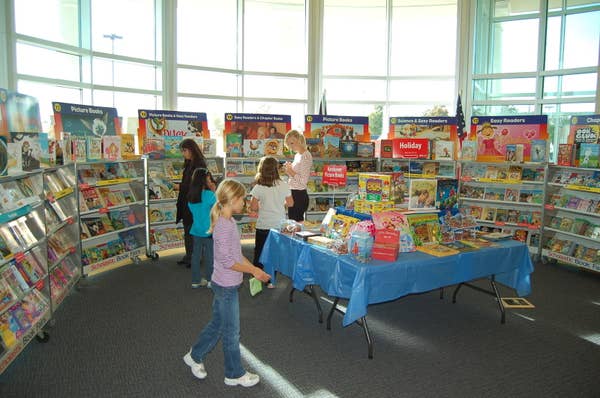 Our all-time heroes: Biff, Chip, Kipper and the magic key.
Squad goals.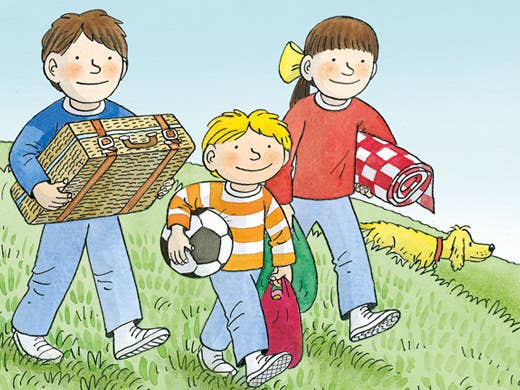 WordArt: This was a breakthrough in computer tech. We had no idea just how fascinating it could be to turn your average text into something much funkier.
[ad-f]
What an absolute pre-PhotoShop vibe.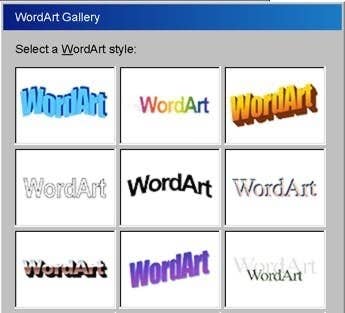 Learning the green-cross code with some cute little hedgehogs.
Considering how much they helped us in avoiding getting run over, we can't help but feel sad they didn't take their own advice to "stop, look, listen, live".
Those with kids of their own at primary school age will know the iconic parachute has survived the generation game and lives on in early-years classrooms and sports days in 2020.
[ad-g]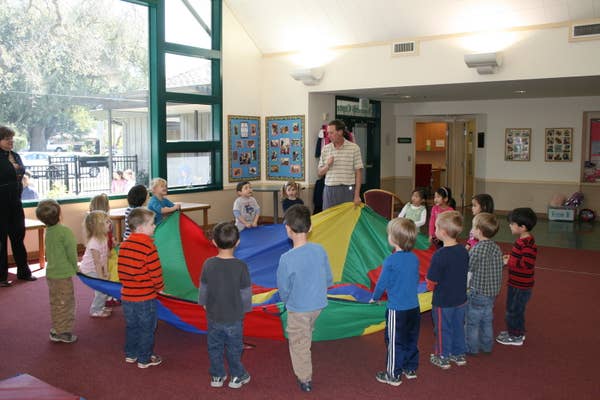 Your never-ending collection of cereal box learning coupons.
Mum's still got mine – they expired in 1998.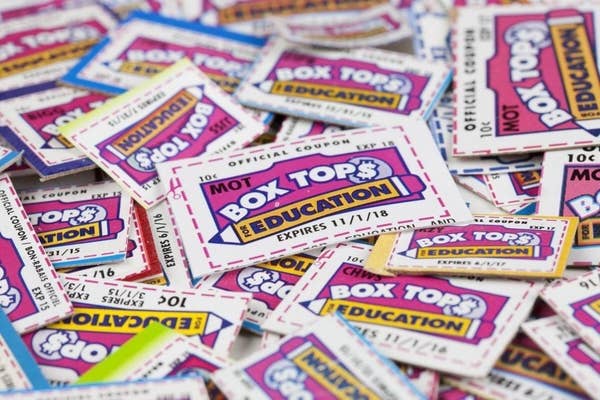 The ultimate guide to knowledge and wisdom: The Eyewitness books.
[ad-h]
It encompassed all there was to know.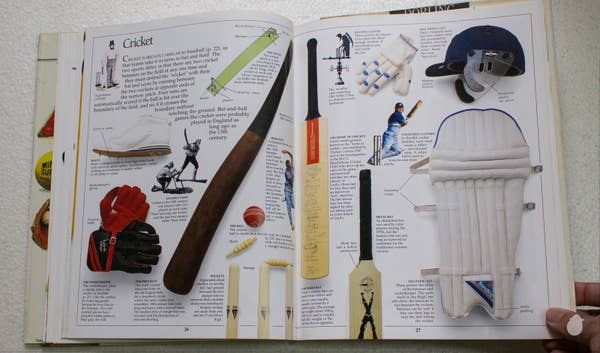 It was like walking into a new age when the bow was cut on our brand-spanking new IT suite for the first time.
Little did we know how much our lives would truly centre on the small screens at the time.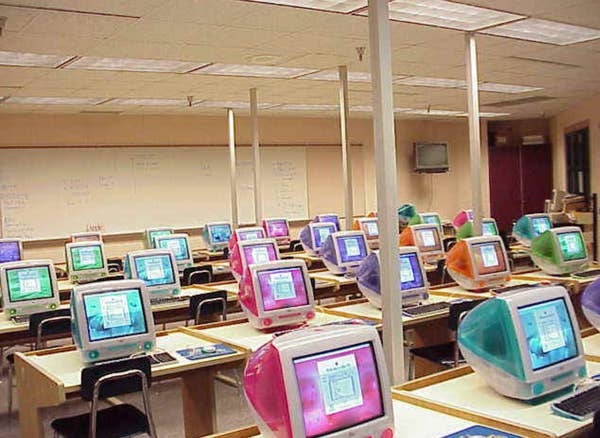 The days before AirPods are hard for us to think about.
[ad-i]
These beasts were weighty, uncomfortable and grotesque and we simply can't now imagine being chained to our devices.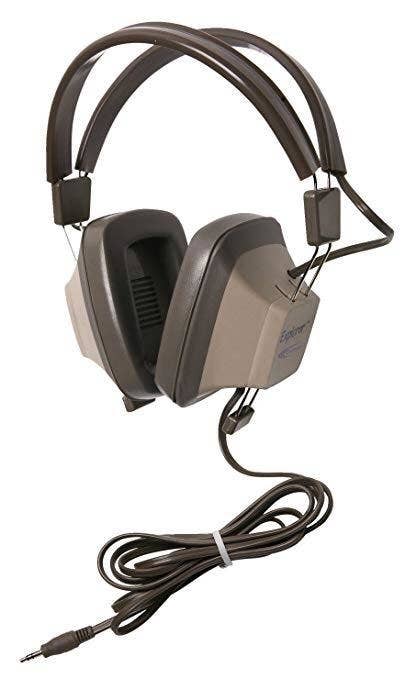 There was a time when you and all your gang, gang needed to sharpen your pencils at the same time.
Bin buddies for lyf.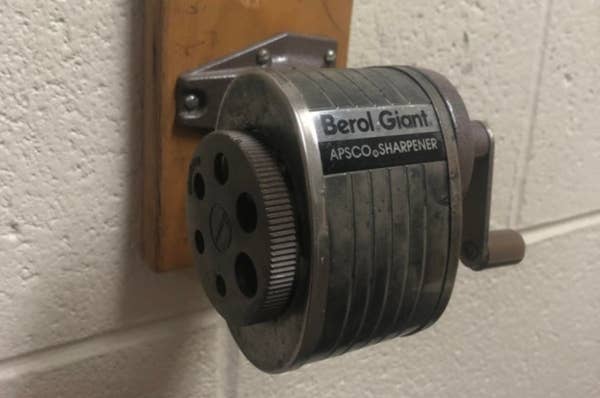 We touched on the hymns earlier, but do you still remember the lyrics to "Harvest Time" and "Kumbaya".
[ad-j]
Absolute bangers.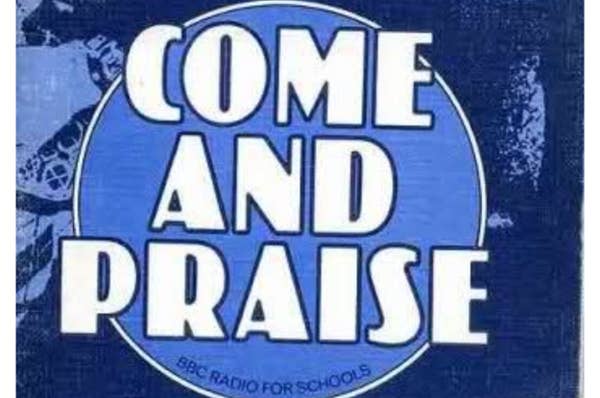 The ultimate musical instrument: Still have no idea what it is or what its role is in percussion – but I recall many a battle for first dibs.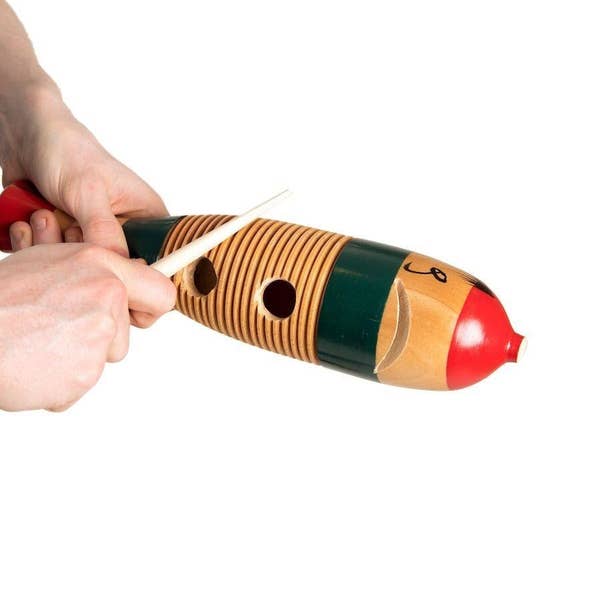 Bulldog: One big playground riot.
Those were the days.