The son of a US federal judge who was assigned to a Jeffrey Epstein-linked case has been shot dead, as well as his father – Esther Salas's husband – being in a critical condition.
Horrible news this morning as Daniel Anderl, who was just 20-years-old, was killed by an armed attacker who found his way to their house, allegedly dressed as a FedEx driver.
It is believed that in the shooting, the attacker was dressed as a delivery man and knocked on the door of Salas's house. It was then answered by her husband, defence lawyer Mark Anderl, who was shot multiple times. 20-year-old Daniel Anderl then ran to the scene, where he was shot dead. The attacker then ran off.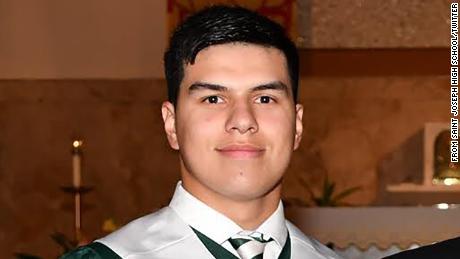 Somewhat luckily for Salas, she was in the basement of the house at the time, and was left unharmed.
Roy Den Hollander was the prime suspect in the shooting, however he was recently found dead in Sullivan County, New York, yesterday (20th July), with apparent self-inflicted gun wounds; essentially meaning that it's likely that he killed himself.
The FBI announced the news of Den Hollander's alleged involvement and subsequent apparent suicide in the same tweet later that night, tweeting:
Esther Salas is a judge of the US District Court for New Jersey in Newark who has had her seat for nine years, becoming the first Latina to serve on the federal bench in the state. Her husband is a well-regarded criminal defence lawyer, while their only child, Daniel, was planning to follow in their footsteps as he was studying law.
Salas was on the ongoing lawsuit linked to now-deceased convicted sex offender Jeffrey Epstein, in a case brought by Deutsche Bank investors, who claim the company made false statements about its anti-money laundering policies, and failed to monitor 'high-risk' customers, such as Epstein himself.
Law officials say that one of the supposed theories was that the shooting was a home-invasion-gone-wrong, though it seems likely that something more nefarious could be at play.
Our thoughts are with Esther Salas, her friends and family, and we hope that Mark Anderl makes a full recovery.
Rest in peace, Daniel.