In hindsight, the '90s were wondrous, weren't they?
It wasn't just the rainbow scrunchie bunches, chokers and snapping shag bands with the boy next door in the super gnarly Kickers – it was also the golden age of kids TV. A trip down memory lane is always good for the soul, so how many of these bad boys transport you right back to the mid-'90s in front of the big back TV with the crackly reception?!
1. Recess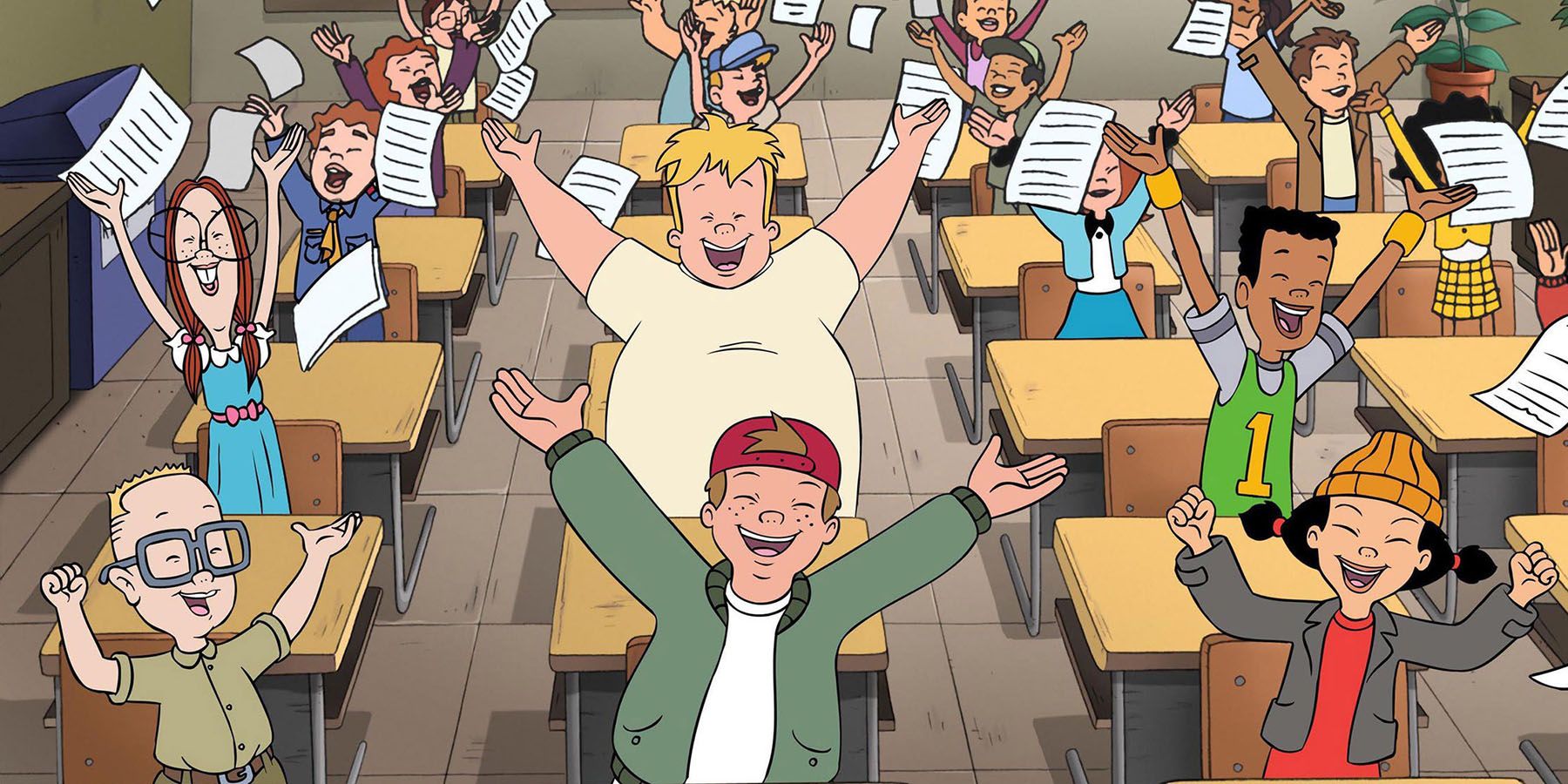 Disney's Recess launched back in '97 and looking back who didn't pretend they had their own microcosm governance and underwritten playground laws with an overarching monarch (usually the bossiest and oldest kid that you wouldn't dare cross).
2. Grange Hill
Portraying typical secondary school life, Grange Hill covered an array of teen issues such as first bras and a somewhat relatable version of sex ed behind the bike sheds.
3. Round the Twist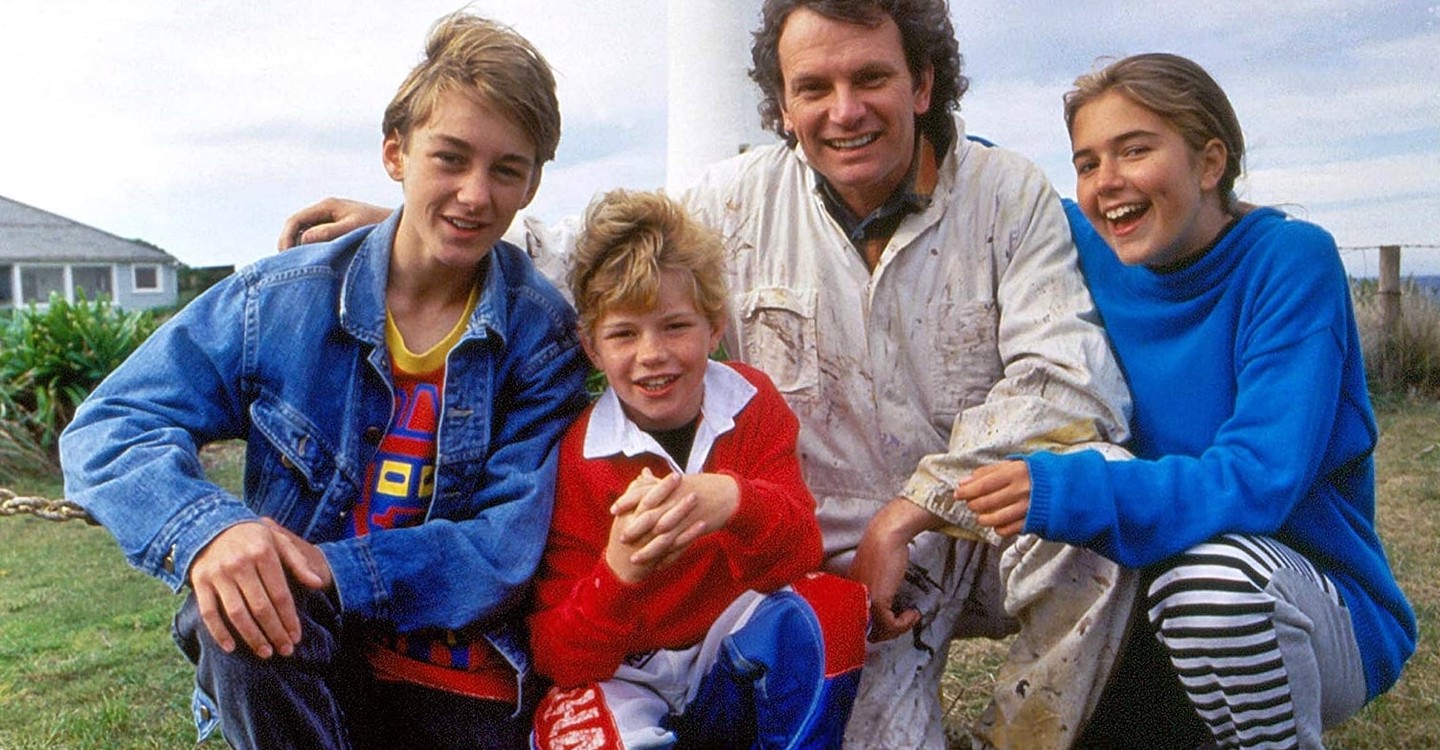 If you're not yet recalling the super catchy theme tune then it goes a little something like this… "Have you ever? Ever felt like this? How strange things happen are you going round the twist?". The imprint the show left on teenage psyche was somewhat impressionable.
4. Rugrats
Nickelodeon's Rugrats featured the day to day adventures of Tommy Pickles, Chuckie Finster and twins Phil and Lil Deville. But Nickelodeon's pre-teen reboot, All Grown Up! never really sat too well.
5. Sabrina the Teenage Witch
I was always quite taken with Sabrina's cat Salem Saberhagen – and, generally, I hate cats.
6. The Wild Thornberry's
If you ever fancied yourself a bit of a Dr. Dolittle who could talk to animals and befriend a wild monkey named Darwin, you must've watched this.
7. Mona the Vampire
Mona and her gang spent most of their time living in an imaginary world where they would find themselves confronting supernatural foe and solving mysteries – but, as we've all learnt over the years there usually is some rational explanation for the alien-like figure in the back room.
8. Power Rangers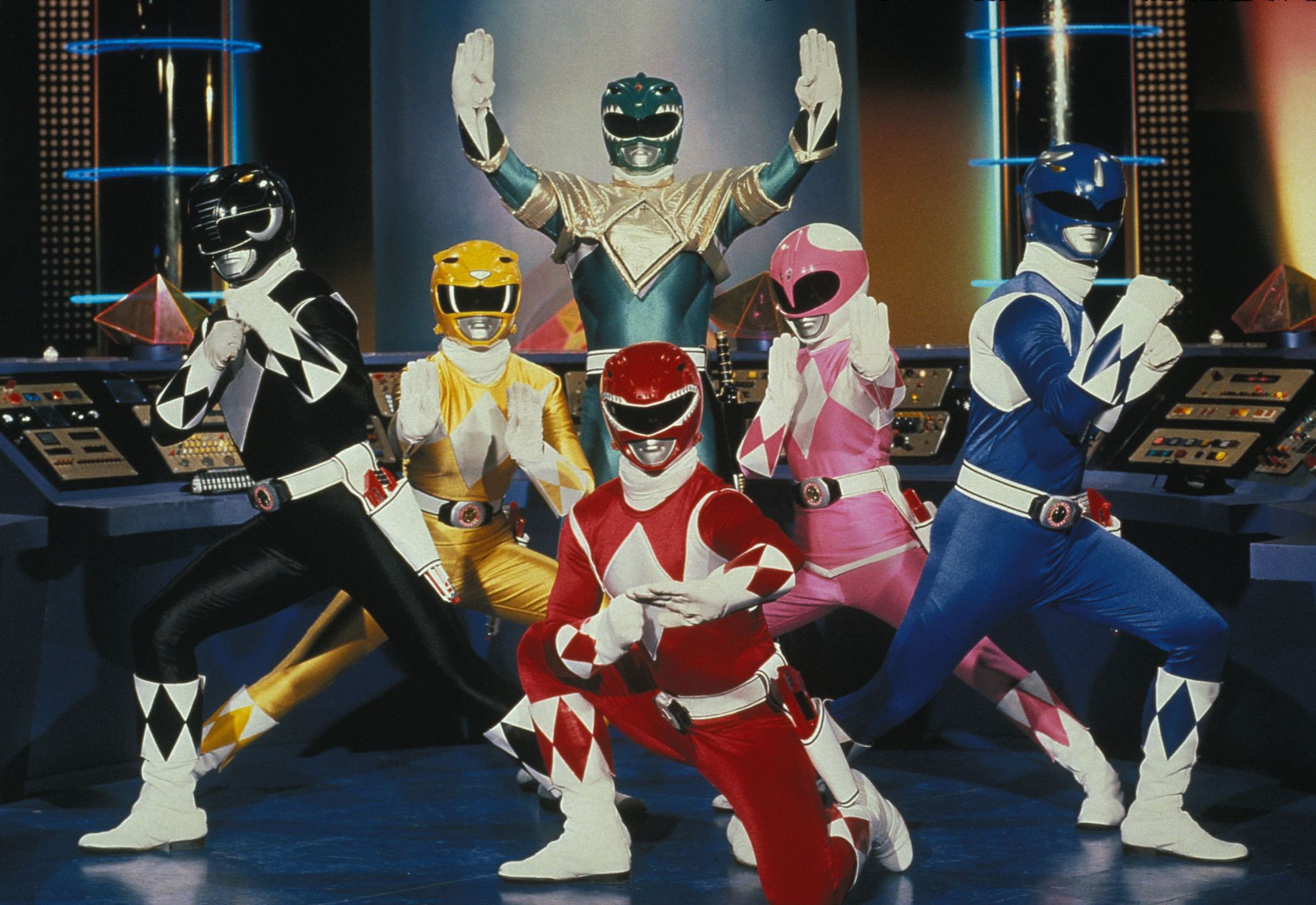 The plethora of merchandise was insane, from T-shirts to pencil cases, backpacks and erasers – Power Rangers had a significant presence in primary school life (not sure we ever mastered those high kicks though).
9. Brum
Everyone's favourite nifty little car. His misadventures never get old – oh, and he was an actual Brummy don't you know?
10. Rosie and Jim
Another '90s delight was Rosie and Jim, they were mischievous and came alive when no-one was looking, perhaps that's why Toy Story became so successful?
11. Art Attack
Hosted by Neil Buchanan from 1990 to 2007, CITV's Art Attack was where the majority of us learnt how epic pipe cleaners were for creating masterpieces. Don't forget 'The Head' – you know, the talking, mostly crying puppet stone bust – and then there's the Big Art Attacks which were usually conducted outside and were nearly always genius.
12. Oakie Doke
Living in an oak tree, Oakie Doke had an acorn head and an oak leaf covering his upper body and was a well-respected member of the forest and would happily help solve problems for the other forest inhabitants and it would go something like this: "Well, it's like I always say…", followed by some random rhyming phrase.
13. Hey Arnold!
1996 saw the launch of Hey Arnold! and his rugby ball-shaped head and completely epic hair. Arnold was a fourth-grader who lived with his grandparents in an inner-city tenement. There he learnt how to navigate urban life with his oversized bonce.
14. The Worst Witch
The Worst Witch was originally conceived back in '98 and ran up until '01 and follows a group of young witches at a school for magic. And who didn't want to learn how to cast spells on their unsuspecting nemesis in the playground?
15. Chucklevision
"To me, to you" will forever resonate with '90s kids when navigating furniture up the stairs in our adult lives. Some other memorable one-liners from the series were "Hi-de-Hi!" and "oh dear, oh dear, oh dear".
16. Bernard's Watch
The series followed a young boy called Bernard who could stop time with his magical pocket watch which solved a problem for Bernard because well, he was always late – and, man wouldn't that be handy now?
17. Live and Kicking
Tuning into Live and Kicking on Saturday mornings was particularly special with hosts Andi Peters and Emma Forbes. It was the best way to start a lazy weekend after a hard week skiving off school.
18. Animals of Farthing Wood
The animation followed the animals of Farthing Wood as they were forced to flee their homes after humans began destroying the wood to build houses. Shame we never took much note of the poor little critters plight way back when and transferred that to some of the real-world issues we see now.
19. Kenan and Kel
Kenan and Kel was an American sitcom that originally aired on Nickelodeon for four seasons between '96 and '00.
"Who loves orange soda?!" – and you say?
20. The Queen's Nose
CBBC's The Queen's Nose was a favourite of many '90s kids. In similarity to the magic of Bernard's Watch, main character, Harmony Parker was granted ten wishes by rubbing on the Queen's nose of a 50 pence coin.
21. Byker Grove
British teen drama, Byker Grove was notable as a '90s CBBC staple for so many reasons. Some of the most recognisable cast members were Ant and Dec who made up part of the cast that hung out at the Byker district youth club in Newcastle Upon Tyne.
Not sure about you but a time machine back to the '90s would be perfect right about now. 2020 can wrap up right about now.