Ryan Murphy just revealed the entire cast of American Horror Story Season 10 on Instagram – including new arrival, Macaulay Culkin
But some key names are missing…
[ad-a]
I.e. Emma f*cking Roberts.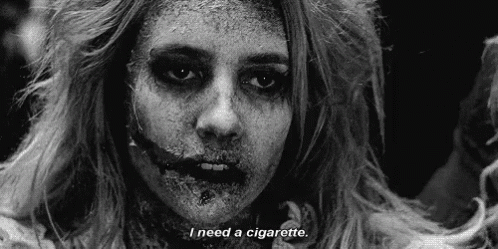 I can only assume this means she's going to get dropped into the season later on as part of some earth-shattering Murphy-esque mic drop. Which probably means she'll be returning as one of her infamous AHS characters…
Or she's taking a season off, but I can't accept that reality. I just can't.
[ad-b]
Ryan Murphy confirms AHS Season 10 cast on Instagram
The full cast list for American Horror Story Season 10 was dropped by series creator Ryan Murphy in an ambiguous Instagram video this afternoon.
The AHS show-runner posted a video of a seriously gloomy looking beach, as a roster of names from his milestone season were revealed one by one to the tune of Orville Peck's Dead of Night. The names appeared in the following order: Kathy Bates, Macaulay Culkin, Leslie Grossman, Billie Lourd, Sarah Paulson, Evan Peters, Adina Porter, Lily Rabe, Angelica Ross and Finn Wittrock.
[ad-c]
Season 10 will see the return of AHS veterans Sarah Paulson and Evan Peters who both chose to take last season – AHS: 1984 – off. Which, if you ask me, is why the risky season completely flatlined a couple of eps in. IJS.
The upcoming season will also welcome back AHS royalty Kathy Bates, Billie Loud, Finn Wittrock, Lily Rabe, Adina Porter, Leslie Grossman and Angelica Ross (absolute queen of queens).
Serious talent, but hardly a gag. We knew the best of the best would be back for this one.
[ad-d]
Macaulay Culkin joins the AHS family
What is a gag, however, is the inclusion of the name Macaulay Culkin aka that 39-year-old kid from Home Alone. I don't think anyone saw that coming – including Macaulay Culkin himself, perhaps.
This will be Culkin's first role in the AHS universe and his first-time as a series regular on a live-action television show.
It'll be interesting to to see how Culkin's acting skills fair next to the likes of Bates and Paulson; it'll also be interesting to see if after all these years I finally learn how to spell Culkin's full name, now I'm going to be writing about the guy again…
[ad-e]
Is Emma Roberts signed up for Season 10 of AHS?
Fans seem genuinely excited about the season's line-up of AHS A-listers, minus of course, the utter lack of the name Emma Roberts.
But as I said, I can only assume Murphy's got something up his sleeve here, because to leave this queen out would be a serious error in judgement for such a milestone moment in the series' history.
Also, the gays would turn on Murphy; we can be very unforgiving when you f*ck with out TV divas.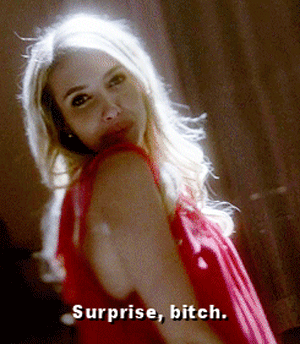 Not advised.
[ad-f]
Generally, social media seems pretty concerned. Here's a handful of anxious comments from the socials (I bet I know all of them).
One Instagram user commented:
"@theahsfx WHERE IS @emmaroberts ????!!"
Another said:
"Im crying we need EMMA SOMEWHERE."
Another added:
"working on scream queens s3 let's pray."
TBF, that would be a silver lining, wouldn't it?
AHS isn't going anywhere…
Last month, it was revealed that FX's American Horror Story had been renewed for at least another three seasons after Season 10, which means that Seasons 11, 12 and 13 are in the pipeline.
In other words, the popular horror series isn't going anywhere for at least four more years.
This is the kind of four-year residency I enjoy reporting on, BTW, so thank you, FX.
[ad-g]
Season 10 of American Horror Story is likely to premiere in Autumn 2020 – and after that vid, I'd put money on Murphy actually calling the season 'Season 10'.
Some meta Murphy shit right there.
I'll obvs keep you updated.