Anonymous Hack Chicago Police Radios And Play NWA's 'F*ck Tha Police'
Anonymous are back and this time they're aiming their efforts at the police in America who, for obvious reasons, are very much the villains of the piece at the moment.
The murder of George Floyd has led to widespread riots across the US, and the retaliation from the law has been less than exemplary.
What often start out as peaceful protests are elevated to pandemonium and riots by the erratic arm of the law, flexing their muscles and making it abundantly clear that anyone can become a police officer, albeit not in the inspirational sense.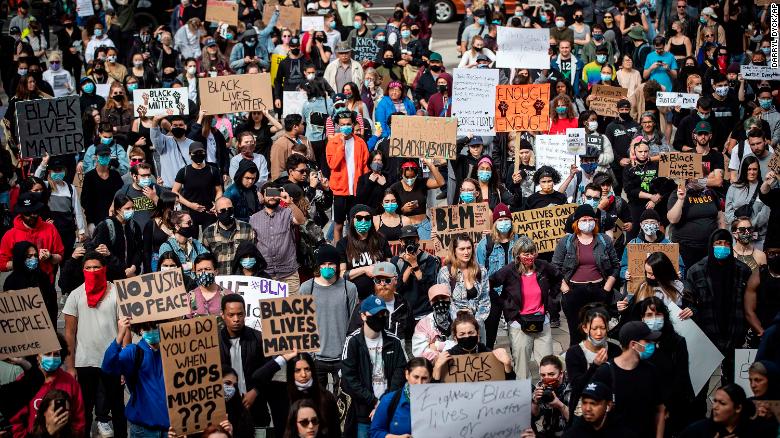 It's a cliche to say that there are 'villains on both sides,' but right now it only seems like one side has aggressors and they're entirely aware of that. Because of the outright abuse of power, people all over the world are showing their support for the protesters, including online activists Anonymous.
Anonymous are mainly known as hackers who act out against those who they deem deserving of punishment and in their latest act, they targeted police officers in Chicago.
First taking to Twitter, an Anonymous account wrote:
"We stand in solidarity with the protesters and revolutionaries fighting the US oligarchy, fighting the injustice of a massively corrupt racist system that has continued on for generations. #BlackLivesMatter"

"If the police can't restrain themselves and are shooting reporters, kicking protesters, punching protesters, and engaging in violence – how can anyone expect the people to restrain themselves? People are done being brutalised and murdered".
The vigilante group also posted a video, saying that the death of George Floyd was only the tip of the iceberg and that people have had enough of the brutality.
Shortly after that was published, the Minneapolis Police Department's website was disabled and taken offline, meanwhile tweets began to show that the frequencies of Chicago Police Department's radio system were being interrupted by NWA's iconic track 'F*ck Tha Police'.
There's seldom a more prudent anthem to convey the blanket feeling of the world right now, and you have to hand it to Anonymous for their good work there.
And following on from said good work, they also tweeted President Donald Trump directly, calling for his resignation and the "fall of the regime".
Tweeting to their 3.4 million Twitter followers, the group said:
"Goodmorning @realDonaldTrump did you sleep well in your bunker? We call on you to resign right now.

"The people demand, the fall of the regime. #ICantBreathe #GeorgeFloyd #BlackLivesMatter"
Not sure he'll be able to read that from his bunker…
Images via Twitter
Alfie Powell joined as an apprentice and was probably hired because he was likely the only person who applied. He's been blagging his way through writing articles for four years now and he's definitely showing signs of slowing down. When not writing for The Hook, Alfie finds time to indulge in his favourite hobbies, such as drinking and sitting down.