Asda And Greggs Are Teaming Up For Supermarket Pastry Stalls
Asda and Greggs are doing a Hobbs and Shaw and teaming up.
Why was that the first double act I could think of? Do I like the film? No. Do they bear any similarities to Asda and Greggs? No. Not even a bit.
To what extent are Asda and Greggs teaming up? Well, it's not like when you could get frozen steak bakes and the like from Iceland, but more that you can get already hot ones!
That's right, Greggs will have stalls in Asda supermarkets so you could get yourself a sausage and bean slice between the beer aisle and, I don't know, the gin aisle.
Annoyingly though, as there always is with this kind a thing, there's a catch. Only five supermarkets will be able to boast a Greggs at first.
Which ones? Well, Boldon, Corby, Huyton, Wigan and Eastlands.
When can I get my sausage roll?
Another annoying factor is that we're not allowed to know exactly when this is happening, or even whether or not it will be rolled out nationwide.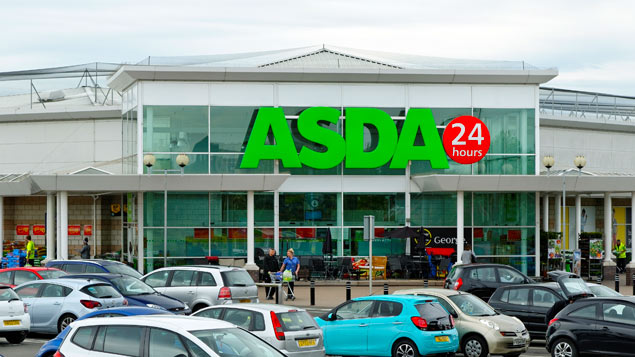 The latter depends entirely on how successful the Asda-Greggs are.
Preyash Thakrar, chief strategy officer at Asda, said:
"We are constantly looking for new ways to increase customer choice.

"By partnering with brands that fit with our core values of great quality and great value – like Greggs – we're excited to be able to give our customers access to something new in store that we know they will love."
Raymond Reynolds at Greggs said:
"We know that high quality food-on-the-go and convenience go hand in hand, and this trial gives us the opportunity to bring our range of products to more customers in new locations."
More recently, Greggs released their vegan steakbake, which went down very well with punters.
The vegan steak bake is made with the same puff pastry as its meaty alternative, but without an egg-glaze. On top of that, the meat has been substituted for Quorn, mixed with diced onions. Lastly is the meat-free gravy, which ties everything together.
Speaking of the new addition to the menu, Roger Whiteside, chief executive at Greggs, said:
"Our Vegan Sausage Roll launch was a huge success and we've been working tirelessly to expand our vegan friendly offering and provide more delicious savoury food on-the-go options for people looking to reduce their meat intake.

"The launch of our Vegan Steak Bake is another key milestone on our journey to become our customers' favourite for food-on-the-go. We look forward to hearing the feedback."
Cheers Roge.
Images via Greggs, Asda
Alfie Powell joined as an apprentice and was probably hired because he was likely the only person who applied. He's been blagging his way through writing articles for four years now and he's definitely showing signs of slowing down. When not writing for The Hook, Alfie finds time to indulge in his favourite hobbies, such as drinking and sitting down. You can contact Alfie at [email protected]