Big Toe Shoes Are Apparently In Fashion And We Have No Idea Why
Big toe shoes are apparently fashionable now and we have absolutely no idea why
Look, there's absolutely no dressing these things up. They do exactly what they say on the tin and if it's big toe shoes you're after these things deliver on almost all fronts.
That doesn't make them any less hideous, though. Or their popularity any less bewildering. But I guess that's fashion in a nutshell, bizarre as it is brilliant, wonderful as it weird.
Still, there's absolutely no doubt that the phrase 'what are thooose?!' was literally made for these things.
Check them out.
I'm all for new fashion trends and expressing yourself, yada, yada, yada, but there's a line, and these are about 457 miles over it.
The concept of these eyesores is that the shoes single out the big toe so it's poking out of the material in a way which I can only describe as repulsive.
Anyone with a foot phobia, I don't recommend reading on..
These literally take 'peep toe' to a whole new level and I just haven't got the head for it.
The shoes, created by Parisian label Y Project, are retailing at £790 (nearly $1,000). Just think about all the awesome stuff you could get instead. The latest iPhone, a year's worth of car insurance, 263 Tesco Meal Deals (yes, I did the math, and yes, I used a calculator), two month's rent (depending on where you live [not London])… the list is endless!
If you fancy getting your hands on this um, interesting footwear choice, then (I cant believe I'm saying this) you'll want to be quick because they're actually selling out…
First appearing as part of the designer label's Spring Summer 2018 collection, as per Dailymail.com, the design's popularity has only grown as it was seen on the catwalk yet again this year.
It's only a matter of time before New Look and Primark selling them isn't it? Zara are probably making them as we speak.
The trend can be traced back to the closed-toe Tabi boot, which are the creation of Maison Margiela and were first worn by models at Martin Margiela's debut show in 1988, as per Vogue.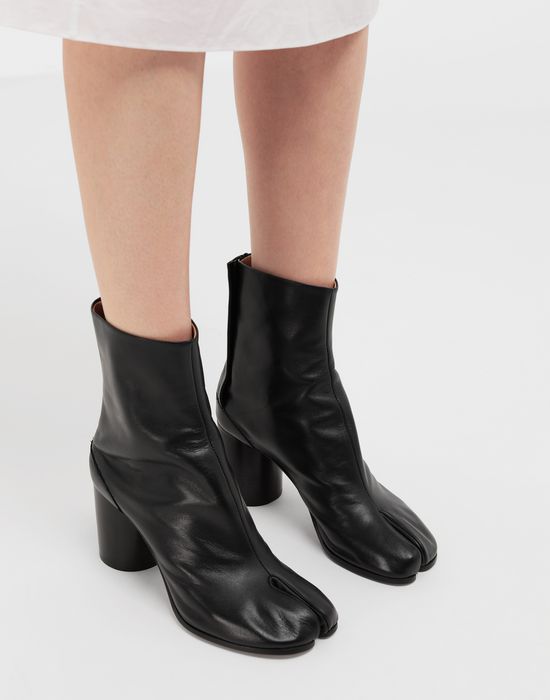 The boot (which has now been made into a shoe, too) is a re-interpretation of the traditional Japanese split-toe socks, which were originally worn with sandals (even looking at them is making me uncomfortable).
It reminds me of Spock's hand gesture in Star Trek, but for your feet!
Live long and prosper and all that…
Honestly, I'd rather wear a pair of Crocs than these. And that's a sentence I never thought I'd say.
Images via Instagram/STYLEBOP/ecce____homo
Sofi Sheppard is a recent graduate a lover of all things Marvel, Disney, Harry Potter and basically any rom-com or musical ever made. She is an avid Vine enthusiast and also enjoys Pina Coladas and getting caught in the rain. You can contact Sofi at [email protected]