Billie Eilish has become the latest in a very long line of celebrities to criticise the President of the United States, saying that he is 'destroying' America.
This comes as 18-year-old Billie Eilish delivered a damning speech that touched on Trump's presidency, climate change and the coronavirus pandemic as well as commenting that he was "destroying" the United States.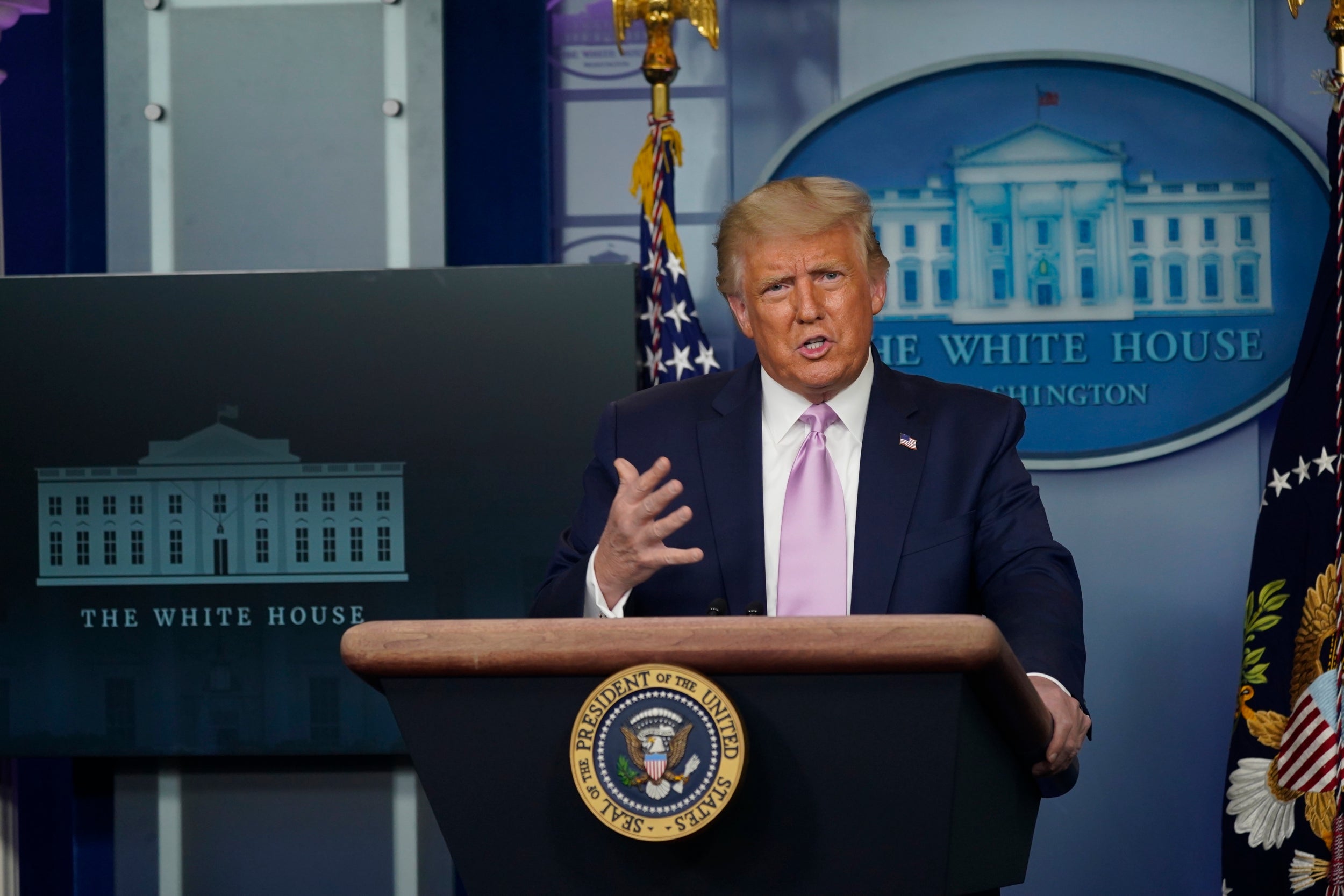 The singer recently voiced her support to Democratic presidential hopeful Joe Biden and running mate Kamala Harris at the party's National Convention on the 19th of August, as she is now able to vote in the US.
The video from Eilish was then shared to Twitter by Joe Biden himself, who captioned it, "I'll just say what @billieeilish said: vote like your life depends on it. #DemConvention."
In the video, Eilish spoke passionately against Trump, saying:
"You don't need me to tell you things are a mess. Donald Trump is destroying our country and everything we care about.

"We need leaders who will solve problems like climate change and COVID, not deny them. Leaders who will fight against systemic racism and inequality, and that starts by voting for someone who understands how much is at stake. Someone who is building a team that shares our values. It starts with voting against Donald Trump and for Joe Biden.

"Silence is not an option and we cannot sit this one out. We all have to vote like our lives and the world depends on it – because they do. The only way to be certain of our future is to make it ourselves. Please register, please vote".
In a previous statement announcing her performance at the convention, Eilish wrote on her website, "this election is the most important election of our lifetimes so far. it's never been more important to vote.
There are lots of groups doing great work to get people registered. pick one below that speaks to you, then register to vote and follow them everywhere. stay engaged, and let's all get to the polls."
Strong words from a very strong person and it's almost impossible to disagree with her.
Get out there and vote.