Billie Eilish is known for pushing the envelope when it comes to fashion, more or less making an entire style of her own – which is pretty impressive for an 18-year-old.
You can always count on her wearing something that's either black with luminous details, or some matching, heavily-branded suit; both of which are very baggy. One thing that she'll always wear though is a pair of trainers, because she bloody loves those things.
Honestly, Billie's love for trainers is almost unparalleled. She went on sneaker shopping with Complex once and spent over $2000. That's a lot of money to spend on a whim.
The point we're trying to get across here is that Eilish loves trainers, so this recent incident with her dog has probably left her a little upset.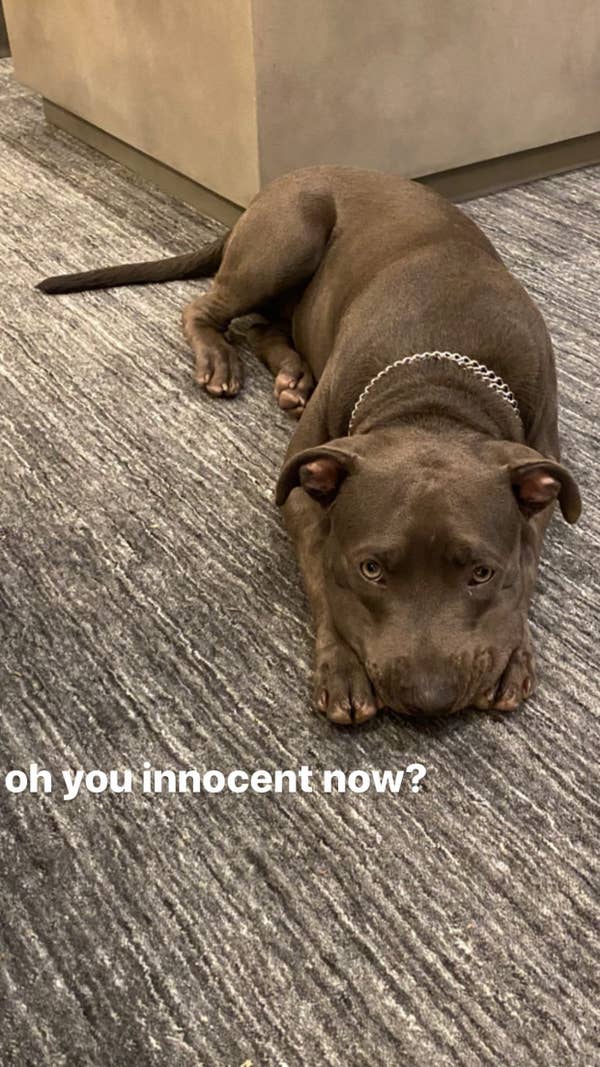 In her Instagram story, Billie recalled how when she got home she could smell that something wasn't right, so she went to investigate.
"I walk into my room and I smell sh*t.

"I'm like, damn, did I step on sh*t in the yard and I came inside with it?"
Checking her shoes, she saw that they were clean, so went to look further into the house. She went on:
"This is what I find. This is what I f*cking find".
Be warned, these pictures are very gross, so don't scroll down if you're eating or whatever…
There's a lot of money invested in the affected shoes, such as the Yeezy Foam Runner sneakers, which have been customised with a Louis Vuitton print.
These are very hard to find and will usually set you back a few hundred dollars. Luckily, you can more or less run those under the tap…
The Jordan 1 -that are the most affected – cost just over $100, so that's not too bad, but the retro 12s will set you back over $500.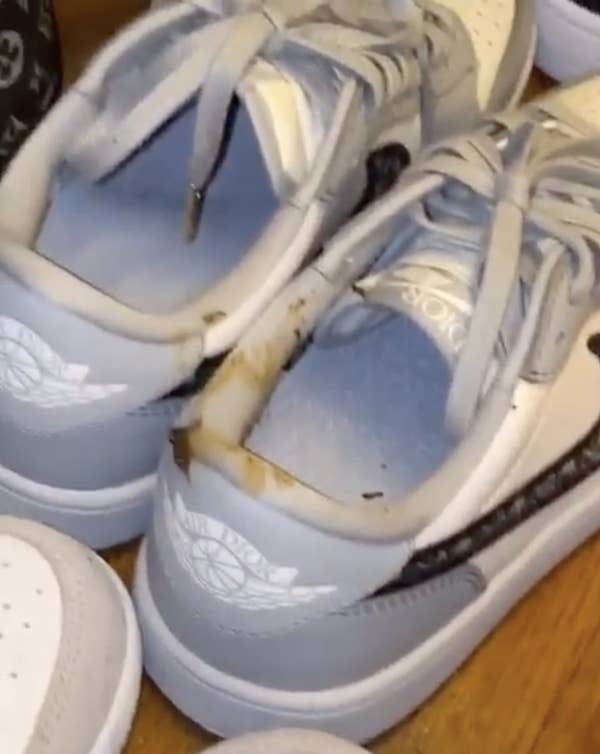 The worst thing is that there's a fair bit of mess on Eilish's Air Jordan x Diors, which if you're lucky cost around $6000.
They can go as high as $8000 though, and it's not like there's loads of them lying around…
Gross. Naughty dog.