'Chilling Adventures of Sabrina' Season 3 Trailer Is A Fierce Music Video
Netflix drops official trailer for Chilling Adventures of Sabrina Season 3 – and it's a music video!
Sabrina Spellman is officially a gay icon.
I've shown this video to three of my best gays and the response has been unanimous. Fierce pop song; shirtless hotties; chains; smoke effects; a diva on a throne. She's in.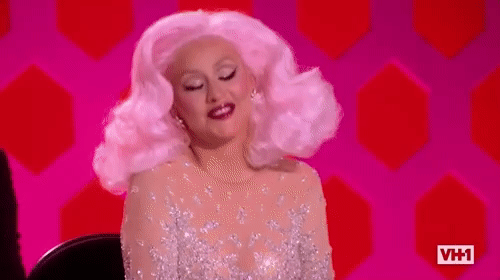 Netflix drops Chilling Adventures of Sabrina music video
Netflix has dropped three minutes of pure Sabrina magic in the form of a music video interspersed with clips from Season 3 of the hit show, set to drop on the streaming service later this month. The spellbinding video features Kiernan Shipka – who plays the title character in the Chilling Adventures of Sabrina – singing an original song called Straight To Hell.
[ad-a]
Let's hear it for the boys
Kiernan naturally assumes the Beyoncé role in the video, which also features her on-screen love interests, Gavin Leatherwood, and Ross Lynch. Praise Satan.
The boys come with chains, crop tops, fire and nudity, which my gays were particularly happy about. I have to say, if I knew Gavin Leatherwood was having that much fun in Hell, I'd run on down to "rescue" him myself. Or join him. Either way, I get it Sabrina. Go get him.
[ad-b]
The video also features a squad of back-up dancing cheerleaders and brief cameos from two of my faves: Ambrose and Prudence.
No sign of Hilda, Zelda or Madam Satan in this video, but – honestly – thank f**k for that, 'cause I think seeing Zelda getting her fierce on in a music video that the House of Gaga would approve of might've just pushed me over the edge tonight.
This music video is a wicked tease
Fret not though, there are plenty of glimpses of these fiercer than fierce characters in the various Season 3 clips teasingly dropped into the edit.
[ad-c]
As officially the campest music video I've seen since Geri's Bag It Up concludes, Sabrina wakes up from a dream. That's right; it was all dream.
FYI, 'dream' is one hundred percent the right word to describe what I just watched.
Chilling Adventures of Sabrina official synopsis
Last we saw our favourite teenage witch, Sabrina Spellman, she was heading straight to Hell to rescue boyfriend Nicholas.
[ad-d]
Officially, all we really know about Season 3 is what we've just witnessed in this outrageously camp video and this official synopsis teaser from Netflix (our Dark Lord):
"Part Three finds Sabrina reeling from the harrowing events of Part Two.

"Though she defeated her father Lucifer, the Dark Lord remains trapped within the human prison of her beloved boyfriend, Nicholas Scratch.

"Sabrina can't live with herself, knowing that Nick made the ultimate sacrifice and is suffering, burning in Hell under Madam Satan's watchful eye.
"So with an assist from her mortal friends, 'The Fright Club' (consisting of Harvey, Rosalind, and Theo), Sabrina makes it her mission to free him from eternal damnation and bring him back into her arms.

"However, the Dark Lord's unseating has sent shockwaves through the realms-and, with no one on the throne, Sabrina must assume the title of "Queen" to defend it against a challenger, the handsome Prince of Hell Caliban.

"Meanwhile, in Greendale, a mysterious carnival rolls into town, bringing with it a threat to the Spellmans and the coven: A tribe of pagans looking to resurrect an ancient evil…"
The Chilling Adventures of Sabrina drops on Netflix 24th January 2020.
[ad-f]
Witches, this season is going to be hotter than Hell. And if it's anything like this music video, then I'm totally on board for all of it. Let's go to Hell.
Now, anyone know a spell to get this song out of my f**king head? 
Images via Netflix
Having worked in children's media and publishing for almost a decade, Ben is thoroughly excited to now be able to swear in stories and features. He is such a big fan of Disney and Horror films that he started an LGBTQ+ podcast called 'Once Upon A Scream'. His mum listens. You can contact Ben at [email protected] Twitter: @PulsfordBen / Instagram: @thebenmidler