Chris Hemsworth Says He'll Have To 'Get Bigger Than Ever' To Play Hulk Hogan
Chris Hemsworth is set to play Hulk Hogan in an upcoming biopic, and to do so he says he'll have to put on more size than ever.
So many wrestlers go on to become actors these days that it's almost jarring to see an actor sort of go the other way. I'm genuinely shocked that this is happening.
You'd have thought that they would get John Cena or someone in to play Hulk Hogan but no, it's one of Hollywood's handsomest guys in the shape of Chris Hemsworth.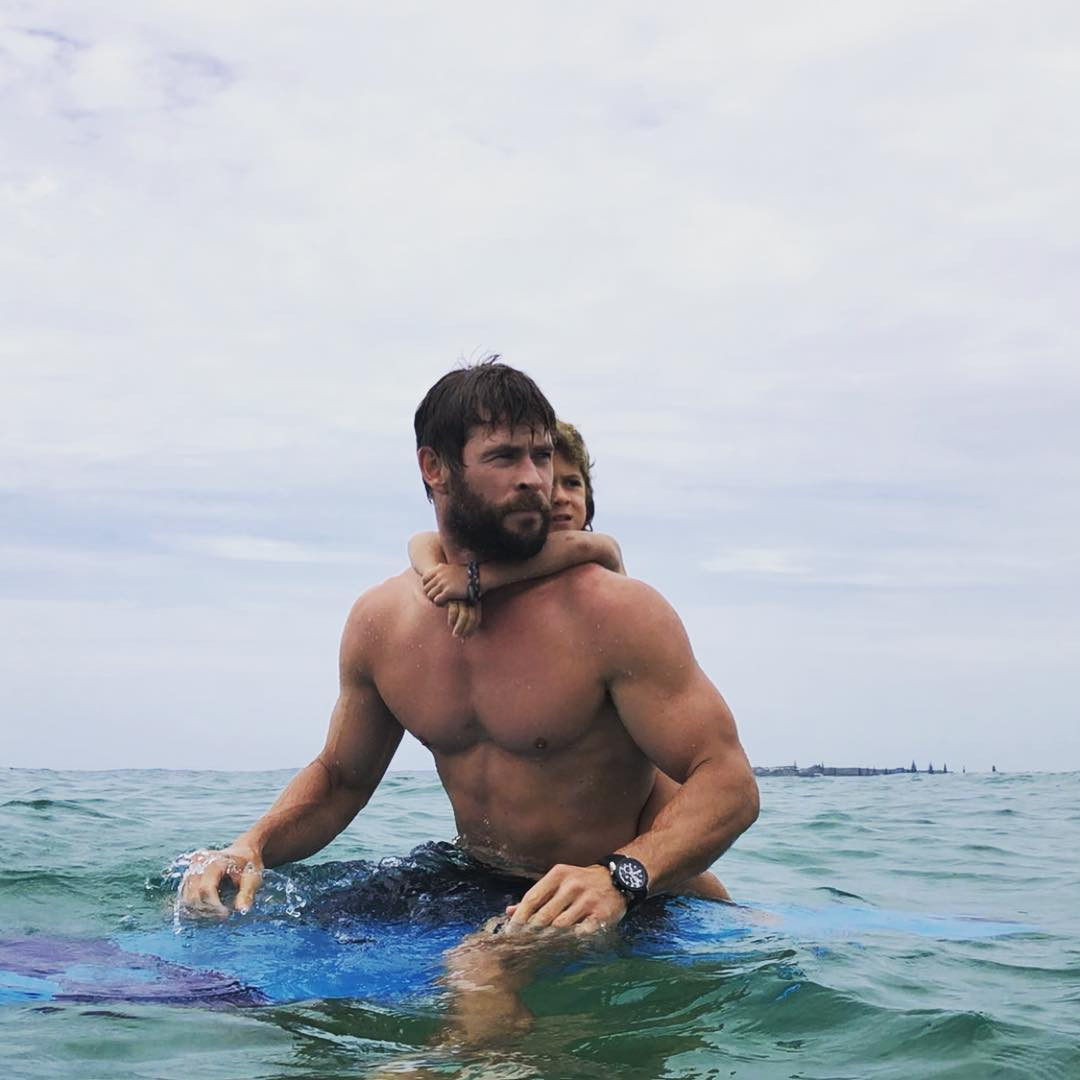 Directed by Hangover and Joker's Todd Phillips, the film will follow Hogan during his rise to fame in the 80s. It doesn't have a title yet, but I'm certain that Todd Phillips is currently hounding the studio to call it The Incredible Hulk or something. Just so he can mess with the system.
Speaking about his upcoming role, Hemsworth told Total Film:
"This movie is going to be a really fun project. As you can imagine, the preparation for the role will be insanely physical.

"I will have to put on more size than I ever have before, even more than I put on for Thor.

"There is the accent as well as the physicality and the attitude.

"I will also have to do a deep dive into the rabbit hole of the wrestling world, which I'm really looking forward to doing".
He went on to say how while we don't know anything about the film – other than the starring role – neither does he…
"I haven't even seen a script yet. The project is deep in development. Todd Phillips and I met to chat about it maybe a year or two ago. We talked about the idea for the film, which I think was going to be a TV series at one point.

"There were a few different ideas about what portion of his life it was going to be set in, so we spitballed about what it could be and what I thought it might be.

"Thankfully, they ran with a few of those ideas and the script is in the process of being written – but Hulk Hogan is still quite a way away".
This should be fun.
Images via Instagram
Alfie Powell joined as an apprentice and was probably hired because he was likely the only person who applied. He's been blagging his way through writing articles for four years now and he's definitely showing signs of slowing down. When not writing for The Hook, Alfie finds time to indulge in his favourite hobbies, such as drinking and sitting down.