Christian Man Is Suing NFL Over Its Halftime Show
Christian man wants to sue the NFL because Jennifer Lopez and Shakira's halftime show could keep him from "getting into the kingdom of Heaven" 
Many people are dubbing it the best Super Bowl halftime performance in years.
To them I say: "ONE. OF."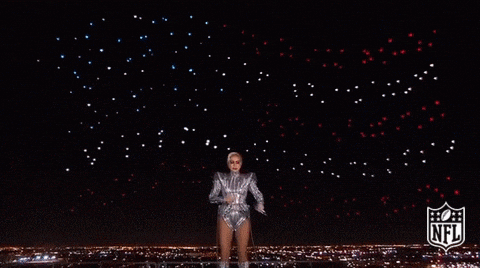 But for one man, Jennifer Lopez and Shakira's joint halftime stint – or "strip club performance", in his words – could be sending him straight to the burning fires of Hell, come judgement day.
Hell can't be any hotter than that performance, though, right? YAS. QUEENS.
Personally, I'd choose Hell. I don't want to live in a world having never seen that performance. That would burn.
According to news.com.au, Republican Christian activist Dave Daubenmire is concerned that because he's viewed the live performance – which included expert twerking, belly dancing and pole dancing from Lopez and Shakira – there may be some issues with him getting into heaven now. As compensation for eternal damnation, Daubenmire wants to sue the National Football League and Pepsi (who sponsored the show) for "about $867 trillion dollars."
And no, that's not a typo. That's just the lunacy we're dealing here. $867 trillion?!
Am I the only one who pictures Dr Evil raising his pinkie to his mouth every time I read a ridiculous sum like that?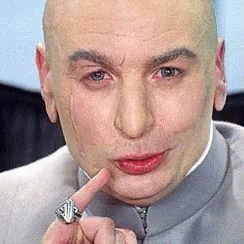 Why is he suing the NFL?
Daubenmire claims that the performance – which has been praised across the world this week – was discriminatory against Christians. I'm trying ever so hard to hold myself back from a wildly abusive rant that hurt my word count RN, so I'll just drop a classic meme instead.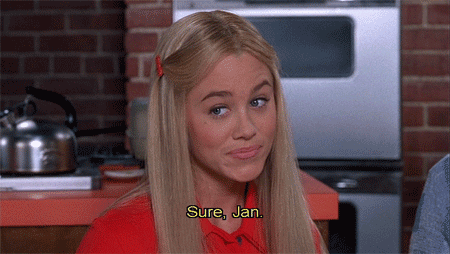 Daubenmire expressed his concerns for his soul on Pass the Salt podcast this week:
"I think we ought to sue. Would that have been rated PG? Were there any warnings that your 12-year-old son – whose hormones are just starting to operate – was there any warning that what he was going to see might cause him to get sexually excited?

"Could I go into a courtroom and say, 'Viewing what you put on that screen put me in danger of hellfire' You didn't tell me I was going to watch it! You just brought it into my living room."

"You didn't tell me there were going to be crotch shots. That's discriminatory against the value I have in my house. You can't just do that. I want to sue them for about $867 trillion."
He finishes his rant by adding:
"I think we ought to go sit down in a courtroom and present this as evidence of how whoever [put on the halftime show] is keeping me from getting into the kingdom of Heaven."
According to a recent Facebook post, Daubenmire is in the process of hiring a lawyer to take his case against the NFL, Pepsi and his cable company tot he next level. He's accusing all three of "pandering pornography to minors."
I know what you're thinking and I totally agree. This is starting to sound like fake news/click-bait bull s**t. It's not, hon. Watch Daubenmire's Facebook post for yourself and gag on his compelling case:
He says:
"What we saw yesterday was a strip club performance."

"Why are they allowed to pump that right into my home without my approval? I didn't tune in to see J-Lo's crotch."
Personally, Jennifer Lopez and Shakira can have my soul – as long as they let me in their girl squad. 
Images via Giphy, Tenor, Getty and Facebook/Dan Daubenmire
Having worked in children's media and publishing for almost a decade, Ben is thoroughly excited to now be able to swear in stories and features. He is such a big fan of Disney and Horror films that he started an LGBTQ+ podcast called 'Once Upon A Scream'. His mum listens. You can contact Ben at [email protected] Twitter: @PulsfordBen / Instagram: @thebenmidler