Coffee Machine Goes Viral For Sounding Like A Britney Spears Song
This coffee machine has gone viral because it sounds like the beginning of a classic Britney Spears song
Can you make my coffee "stronger than yesterday"?
[ad-a]
If there's one thing us gays appreciate, it's coffee and Britney Spears. So naturally, I had no qualms in tackling this story when my editor brought it to my attention. It's a tough job, but somebody's got to report on the hard-hitting stuff that really matters.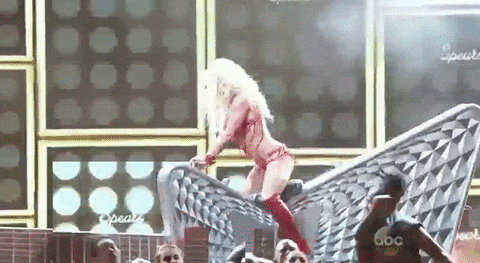 #MeAfterCoffee.
I sound like I'm being sarcastic, don't I? I'm really not. This story is truly (Britney) music to my millennial ears. Here's the tea… well, coffee.
[ad-b]
Twitter user discovers coffee machine sounds like Britney Spears song, Stronger
Basically, a Twitter user named Sam took to the social media platform to share a video of the coffee machine in her hotel room. Sam wrote that the coffee machine sounded a lot like the beginning of Britney's early '00s hit, Stronger. And to be fair…
She tweeted:
"The coffee machine at my hotel sounds just like the intro to 'stronger' by Britney Spears."
[ad-c]
Honestly – just compare the two.
I know, right? What a sensational day to be a journalist. It's definitely not a weird publicity stunt either, because every internet user knows… Britney only drinks iced coffees.
There's no way she'd get behind this. It's just a beautiful coincidence and Sam is officially my new favourite person for sharing this with the world.
[ad-d]
The Stronger coffee machine video has been liked over 40,000 times
The video has attracted a huge amount of online attention. At the time of writing this, Sam's vid had been liked over over 41,000 times and had been retweeted over 7,800 times.
Now here's where the story gets weird/amazing. Sam is not the only Twitter user to report a coffee machine that sounds like the beginning of Britney's Stronger while it's magicking up a cup of brew.
[ad-e]
Seriously, where can I get one of these? This could change my morning routine in 2020? One Twitter user tweeted the following in October 2018:
"Nick's coffee machine sounding exactly the same as the opening of Britney's Stronger. 'She's stolen your espresso!" #tas"
That same month, another Twitter user posted:
"Coffee machines making the opening synth noise of Stronger – Britney Spears is my one and only kink."
Same.
[ad-f]
Then we have:
"The grinding noise my coffee machine makes sounds like the beginning of stronger by britney spears #gayfactoftheday"
And finally, this one from 2010. Which means it's taken me a whole decade to even hear about this phenomenon.
Twitter user Chris Mullen wrote:
"Our coffee machine makes the same noise as the start of 'Stronger' by Britney Spears when it's being cleaned… Errrrrrrrrrrr!"
[ad-g]
Britney Spears released her mega-hit Stronger in November 2000. The song was just one of the many early '00s BANGERS to feature on her second studio album, Oops!… I Did It Again.
I'd pay anything for a coffee machine that sings Work B**ch. Jut putting that out in the universe. 
Images via YouTube/Britney Spears, Giphy and @saaasdfghjkl via Twitter
Having worked in children's media and publishing for almost a decade, Ben is thoroughly excited to now be able to swear in stories and features. He is such a big fan of Disney and Horror films that he started an LGBTQ+ podcast called 'Once Upon A Scream'. His mum listens. You can contact Ben at [email protected] Twitter: @PulsfordBen / Instagram: @thebenmidler