Contagion is on TV tonight and you can catch it on ITV if you fancy something that's ridiculously on the nose and pretty depressing.
The Coronavirus pandemic is like nothing we could have imagined. Originating from China and making its way all over the world, it spread like something out of a video game and has shut society down in pretty unprecedented way.
Unless people were around for the blitz of World War 2, this lockdown is something unlike what anyone has seen before, at least in real life. I say that last part as there are a few films – like Contagion – that cover it pretty well.
When is Contagion on TV?
So if you want to take a break from reality, and instead get a cold, hard dose of reality, then Contagion might be just the film for you and luckily, it's on ITV tonight at 9pm.
But what is it about?
According to the synopsis:
"The death of Beth Emhoff and her son leads to the discovery of a deadly virus. While the US Centers for Disease Control struggles to curb its spread, a worldwide panic ensues".
Sort of sounds familiar.
Apparently director Steven Soderbergh and writer Scott Z. Burns were inspired by the SARS and Swine Flu epidemics, consulting with the World Health Organisation (WHO) in order to make the film as lifelike as possible.

It's worth saying though that the fictitious illness in Contagion has a mortality rate of 25-30% and Covid-19 is nothing close to that, so don't get too scared when you're watching it.
Also, you can distract yourself with the stellar cast, which includes Laurence Fishburne, Marion Cotillard, Matt Damon, Jude Law, Gwyneth Paltrow, Bryan Cranston and Kate Winslet.
The reviews of Contagion were pretty amazing too, with Empire writing:
"A starkly effective ensemble drama which could well do for the sniffles what Jaws did for great whites".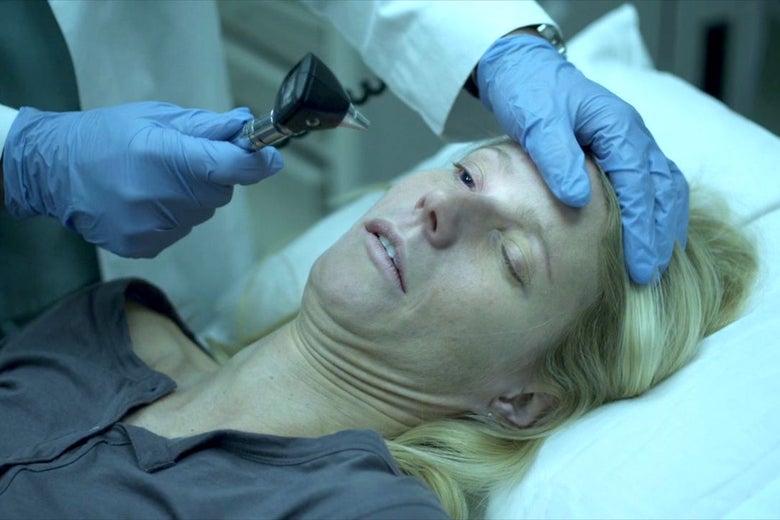 Common Sense Media adding:
"With a stellar cast, a gripping pace, and a subject matter as hard to shake as the virus that spreads through its story, "Contagion" is a winner".
And Plugged In saying:
"Stephen King did the deadly virus-meets-the-supernatural thing with The Stand. Steven Soderbergh matches it up with something even scarier: cold, hard, medical reality".
9pm on ITV2 tonight (26th March 2020) if you can hack it.
Images via Warner Bros.