That's right, a couple ran out of their big ol' mansion to point guns at Black Lives Matter protesters.
Have you ever seen a more inflammatory headline? Don't get me wrong, this behaviour is particularly egregious but christ, if you asked one of those Twitter bots to make a headline that would get as many millennials as angry as possible, it would be this.
Genuinely, a rich couple ran out of their lovely mansion in St Louis, Missouri, to point their big guns at people protesting for equality. It's a tale as old as time.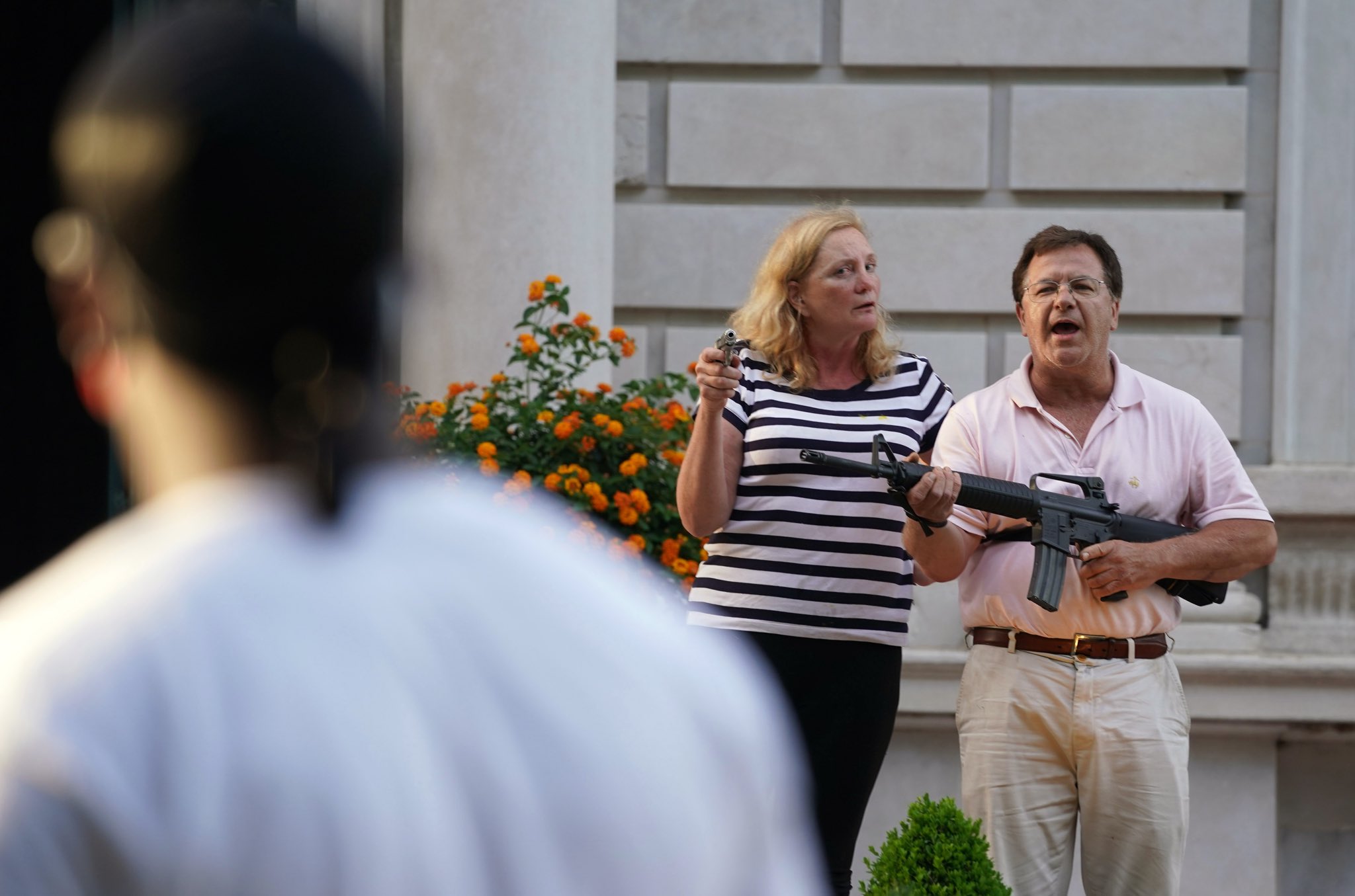 As people campaigned to get the mayor to resign, they chanted "Resign Lyda, take the cops with you," which clearly pissed off a couple of people in the upscale Central West End neighbourhood. T
hat's when they came running out of the house…
As someone who was there said when they took to Twitter, "A couple has come out of their house and is pointing guns at protesters in their neighbourhood," which is basically what I said.
The reason why the mayor is currently receiving so much hate is that she hosted a Facebook Live briefing where she read the names and addresses of numerous residents who had written letters to her suggesting she defund the police department. A pretty stupid move, you might say.
In response to this, St. Louis Alderwoman Megan Ellyia Green tweeted:
"So not cool to doxx my constituents who support #DefundThePolice on your FB live. It's a move designed to silence dissent, and it's dangerous".
The video was subsequently removed, and Mayor Krewson issued an apology, saying that she didn't "intend to cause distress".
Since then, it's been said that Krewson has no intention of resigning, with a spokesperson saying:
"She's apologised, acknowledges she made a mistake and has absolutely no intention of resigning".
Course she doesn't.
What a world.
Images via Twitter