David Attenborough Comes For Boris Johnson For Missing Climate Change Debate
Sir David Attenborough is not happy that PM Boris Johnson skipped the TV debate on climate change
Sir David has described the move as"shameful".
God, imagine actually being the catalyst for David Attenborough's upset. I mean, that's right up there your parents telling you that they're not angry, they're just disappointed. It tears at the soul and I never, ever want to feel that feeling.
Boris Johnson skipped Thursday's televised leaders' debate on climate change and Sir David is not happy
Attenborough's choice words come after Prime Minister Boris Johnson skipped Thursday's televised leaders' debate on climate change hosted by Channel 4. This is one of several live leaders' television debates taking place ahead of December's General Election. The leaders of all the main political parties were invited to attend Channel 4's climate change debate, but Boris – as well as Brexit Party leader, Nigel Farage – chose not to attend. The pair were replaced by two giant ice sculptures on the panel, a move the Conservative Party has described as a "provocative, partisan stunt".
*Side note: I anticipated that these inanimate understudies would actually be able to add a far more intelligent and thought-provoking commentary on such an important an issue – in comparison to Boris and Farage, anyway. Unfortunately, the pair remained cold and quiet for the entire debate.*
Anyway, it's safe to say that Sir David was far from happy with the Prime Minister's decision to skip this specific debate. He hasn't made any comments on Nigel Farage not being there; he clearly gives as much a sh*t about him as the rest of us, which just adds to my Sir David love, tbh.
But the Prime Minister not attending is telling and worrying.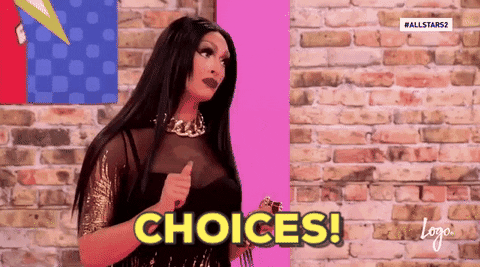 "I don't know what else he had to do, but it would have to be very, very important to dodge this one."
The legendary broadcaster and environmentalist said of Boris's decision:
"I think that is shameful.
"Well, OK, let's not be all that pompous about it. I mean, I don't know what else he had to do, but it would have to be very, very important to dodge this one."
This is classic David Attenborough shade; it might be incredibly British, passive aggressive and downright polite, but it burns and brands you.
So where was Boris?
The short answer is, we don't exactly know what he was doing. But, he clearly thought that whatever he had to do instead was far more important than discussing the future of our slowly dying planet in front of the millions of worried people he's governing. When asked that very question during an interview on LBC, Boris said:
"I've done plenty of debates – I can't do absolutely everything."
"I didn't see the debate, but it is noticeable that people have talked more about that [him being replaced by an ice sculpture] than the substance that came out of the debate, and I think that is a shame."
Do you know what might've helped that? Actually showing up and talking about climate change on the tele. Next time, eh?
The Conservative Party is not happy with Channel 4 or the BBC
The Conservative Party has reported Channel 4 to broadcast watchdog Ofcom over the ice sculpture stunt and even threatened them with a review of their public service broadcasting licence, which is up for renewal in 2024.
This move comes in the wake of a fallout with the BBC. The Conservatives reportedly reached out to the BBC requesting that the PM appear on The Andrew Marr Show. The BBC apparently declined the request because Boris had turned down an interview with journalist Andrew Neil for a half-hour, prime time slot. Lots of people have commented that a shorter interview on The Andre Marr Show would've been gentler on Boris, in comparison to 30-minutes with Andrew Neil.
Just make sure you vote on Thursday 12th December, yeah?
Having worked in children's media and publishing for almost a decade, Ben is thoroughly excited to now be able to swear in stories and features. He is such a big fan of Disney and Horror films that he started an LGBTQ+ podcast called 'Once Upon A Scream'. His mum listens. You can contact Ben at [email protected] Twitter: @PulsfordBen / Instagram: @thebenmidler