Domino's Pizza Launches "Contact Free Delivery" In Response To Coronavirus
Domino's launches "Contact Free Delivery" in response to coronavirus pandemic
Good news for germaphobes and introverts.
I think it's safe to say that while a significant proportion of the population is self-isolating with nothing to do but eat, sh*t and sleep, Domino's isn't going anywhere.
Thank f*ck. Oh, that too.
The pizza delivery service has instead announced that it is taking significant action to ensure pizza-lovers everywhere don't go without during these uncertain times.
As such, the company's CEO David Wild has announced that Domino's will be implementing "increased hand washing and sanitisation", as well as launching a new "contact-free delivery" option, whereby anyone can order a pizza without coming face-to-face with a driver.
Introverted pizza-lovers everywhere rejoice.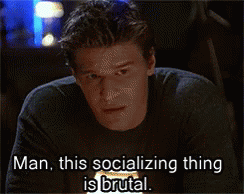 The pizza chief said:
"I wanted to reassure you that the safety and well-being of customers and colleagues is always our top priority.

"Domino's already has very high hygiene standards and strict food handling procedures.

"In light of the current situation we're carefully following the advice from health authorities.

"We've implemented a number of additional precautions such as increased hand washing and sanitisation."
Regarding the company's new "contact free delivery" option the pizza chief said:
"For customers who want to feel even safer when ordering, from next week we will launch Contact Free Delivery.

"This service comes at no additional charge and is in response to some customers wishing to limit physical contact during the current COVID-19 outbreak.

"We're pleased to be able to offer this across every Domino's store in the UK and Ireland."
A spokesperson for Domino's adds that the new delivery option has been implemented to give customers "additional peace of mind", as the country continues to grapple with the spread of COVID-19.
The spokesperson told The Sun Online:
"We understand the trust our customers place in us to deliver, safe, freshly prepared food and we take this responsibility incredibly seriously."
According to The Sun Online, if customers opt in for "Contact Free Delivery", the delivery driver will call them to arrange where they would like their order left. Once a drop-off point has been agreed, the driver will then stay at least two metres away as the customer collects their order.
Honestly, this is an introvert's wet dream.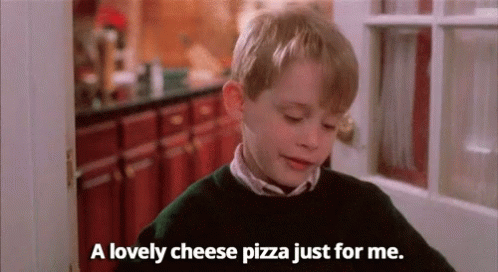 Deliveroo has also launched a similar contact-free system to ensure the ongoing safety of customers and its employees as the pandemic rages on.
Fast food with no awkward weather chat at the front door? TAKE. MY. MONEY.
Images via Giphy and Getty
Having worked in children's media and publishing for almost a decade, Ben is thoroughly excited to now be able to swear in stories and features. He is such a big fan of Disney and Horror films that he started an LGBTQ+ podcast called 'Once Upon A Scream'. His mum listens. You can contact Ben at [email protected] Twitter: @PulsfordBen / Instagram: @thebenmidler