Donald Glover Is Returning As Lando Calrissian In His Own Disney+ Series
Donald Glover is coming back as Lando Calrissian as Disney+ are making a standalone series about the intergalactic sex machine.
Not a lot was good about Solo – the most average film ever made – but Glover's performance as the smooth-talking smuggler definitely stood head and shoulders above the rest of the film.
In general, it was a film that didn't need to be made as part of the fun of Han Solo was how mysterious he was, but a standalone series about Lando Calrissian makes perfect sense because he's both cool, and not overdone in the world of pop culture. In fact, we hardly know anything about the guy.
The news comes courtesy of Kessel Run Transmissions (who definitely have a vested interest) as they posted a video in which they spoke about the news on Twitter.
Next to nothing is known about what to expect from the Lando series – I'm really hoping it's set before he meets that annoying robot – but it will presumably cover his smuggling exploits, relationships with colourful humanoids all over the galaxy and generally being smooth while wearing a cape.
https://mobile.twitter.com/starwarstuff/status/1285938150746083330
It's great news since, for me, I could watch Donald Glover sit in a room reading a magazine for two hours, but if The Mandalorian is anything to go by, this will be a lot more exciting and fun.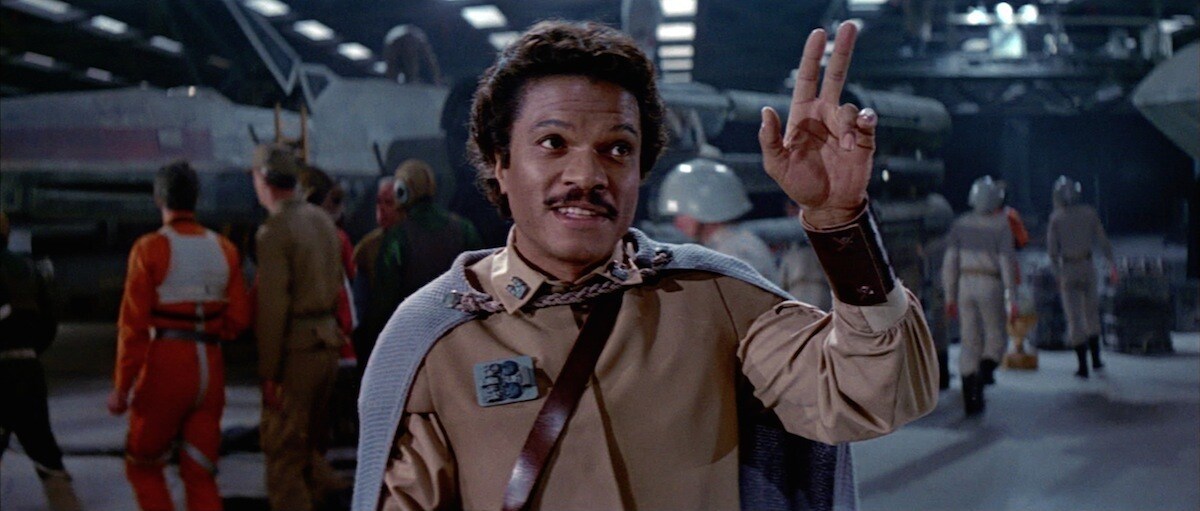 Speaking of The Mandalorian, before all of this Coronavirus stuff went down, we were told that season two would be coming surprisingly early in October of 2020.
The issue was – well at least one of the fairly minor ones when you apply some perspective – with everything shutting down, production of films and series was put on halt as large groups weren't allowed.
Despite this, Disney CEO Bob Chapek recently said in a recent interview that nothing is changing with the production and ultimate release of The Mandalorian season 2.
Among other things, he stated:
"There will be no delay on Mandalorian".
With that said, it is very possible that The Mandalorian season 2 could be delayed, especially if the visual effects aren't completed in time for October.
The crew is able to work remotely, but that process is "more all-consuming than usual," according to director Rick Famuyiwa.
We'll keep you updated…
Alfie Powell joined as an apprentice and was probably hired because he was likely the only person who applied. He's been blagging his way through writing articles for four years now and he's definitely showing signs of slowing down. When not writing for The Hook, Alfie finds time to indulge in his favourite hobbies, such as drinking and sitting down.