If you're wondering what to do during self-isolation you can now take a trip down memory lane and play real life in simulation with The Sims.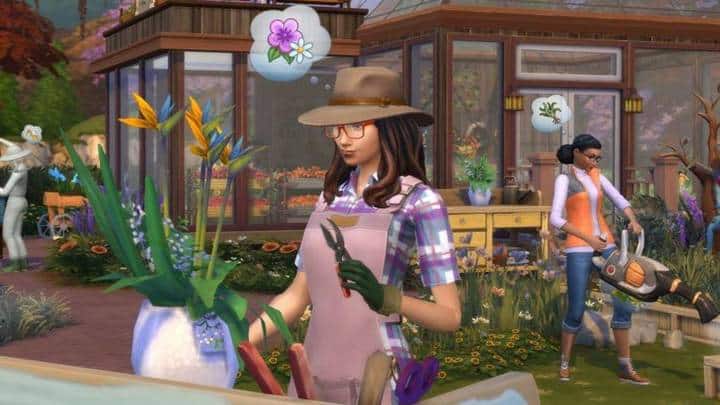 The Sims creators, EA have announced that they will be slashing the price of the all time classic by 75% just in time for upcoming lockdown.
[ad-a]
The Sims 4 will now only cost £11.24 which is a bargain when you consider the fact you won't be able to do much else over the coming weeks.
You can build up your walls, sow some seeds in your garden and take up a new hobby/career all in simulation and even earn yourself some Simoleons.
I have to say, I'm not much of a gamer but I was quite partial to an afternoon of The Sims when I was a nipper.
[ad-b]
That and Theme Hospital – who remembers those days?
Just me? Speaks volumes of my age!
[ad-c]
Be great if that had a revival come to think of it – it was fantastic fun back in '97.
The Sims 4 has an entire library full of expansion packs which have also been cut in price, but this doesn't include the 'Tiny Living Pack' that swaps the grandiose ambitions of most Sims homes for the small residential lots and foldaway beds.
But perhaps, you'd rather 'battle for neighborville' in Plants vs. Zombies although this is slightly more expensive.
[ad-d]
During self-isolation it's important for all of us to stay in touch with friends and family and the online gaming realm allows us to do so alongside app extensions like Netflix Party which lets us watch films or series with others and even boasts a group chat function.
Even for non-gamers like myself, party functions have their appeal in the face of weeks of quarantine.
Xbox One and Playstation 4 all have intuitive 'Party Chat' functions which let you talk to your friends via a gaming headset while playing or even while watching Netflix.
[ad-e]
Yearly access to features like this are easy to set up online and cost around £45 a year.
Hit games such as Minecraft and Fortnite all provide virtual worlds for groups of players to meet online and explore.
Minecraft, for those who don't know, is a somewhat of a cross between Lego and fantasy adventure where you can build your own worlds or compete in mini-games whereas Fortnite: Battle Royale (a favourite with teens and kids everywhere) launches around 100 online players on to an island and lets you fight it out to see who survives to the end.
[ad-f]
Or if none of those really float your boat and you're slightly more traditional you could just get the Monopoly out (that's a game that never seems to end) or even download the Game Pigeon app in App Store on iPhones which allows you to play games like Connect 4, beer pong and anagrams with other iPhone users just by sending through text.
It really is quite nifty.
Whatever you decide to do for entertainment during lockdown guys, stay safe, keep healthy and look out for others.
We're all in this together.
Images via EA