Eric from Sex Education is a pretty wonderful character. He's joyous, funny, eccentric and he cares about personal hygiene to no end.
Awareness of hygiene and safety is very welcome these days more than most, as everyone's terrified about contacting Coronavirus. My mum's even started making me carry around a little bottle of hand sanitiser. We're all feeling the effects.
[ad-a]
To be safe, try not to breathe directly from the mouth of someone who has just coughed and make sure to wash your hands and much as possible. Eric from Sex Education knows.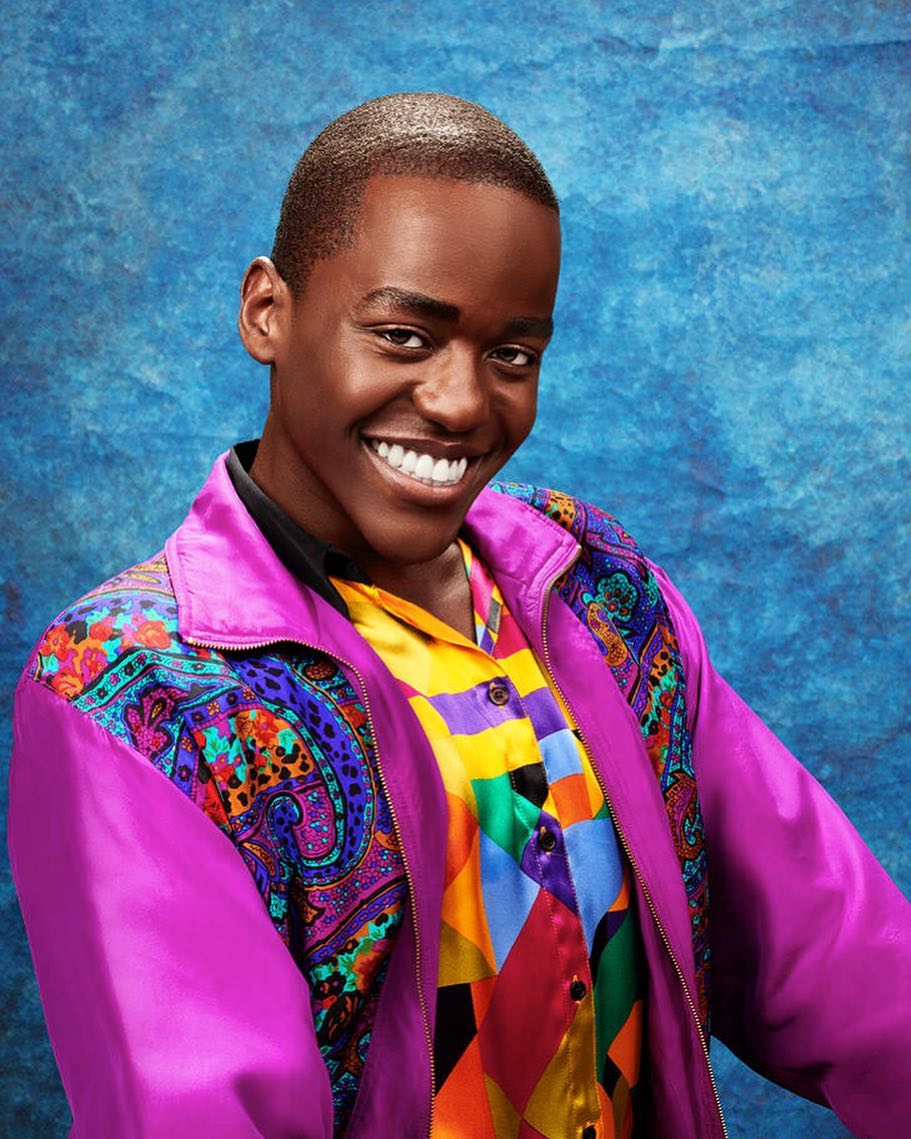 You'll remember the scene in the first episode of season two of Sex Education in which Otis and Eric are having a candid conversation in the school bathrooms, before they realise someone is listening in.
[ad-b]
The young man is eventually goaded into showing himself, before he tries to leave the bathroom. Before he can though, Eric shouts:
"You should wash you hands, you detty pig!"
[ad-c]
Real good stuff.
Since then, a lot has happened, but most importantly, that phrase has spawned a global hygiene movement, inspiring people to wash their hands…
[ad-d]
Ncuti Gatwa – the genius behind Eric – has since taken to Twitter with his love for the new phrase, and even commending it for showing up on ITV's Love Island.
It's since found its way into all sorts of public bathrooms, which is pretty great…
It really is worth washing your hands, if you were at all inclined not to.
[ad-e]
Meanwhile, Sex Education season 3 is happening as Netflix confirm that we can expect more from Otis and the gang.
Moordale High is a ridiculous place, stuck between space and time, not conforming to any time in history, nor any location known to man. It's also full of teenagers that actually have sex lives, unlike the ones that we all grew up knowing/being.
Season 2 was essentially much of the same after season 1, which is to be commended since season 1 was really good, but now that Sex Education season 3 has been confirmed, we're all desperate to know what's next for Otis, Eric and everyone else.
[ad-f]
Netflix announced the good news on their YouTube and Twitter channels with a video captioned:
"Alistair Petrie guides us through the Moordale High art exhibition, with a surprise revelation at the end. Sex Education Season 3 is coming"
Exciting times…
Images via Netflix