First Look At Mrs. Doubtfire Remake Is Here
The remake of Mrs Doubtfire is on the way, and the first look at the iconic Scottish nanny is here, as EW were given the first look.
The remake will star Rob McClure as the father-come-cross-dressing-nanny, who will stop at nothing to see his children after a divorce from their mother.
Now, you may be wondering what this remake would entail, and you'll potentially be happy to know that this isn't a live-action remake for the likes of Disney+ or Netflix or even just the cinema.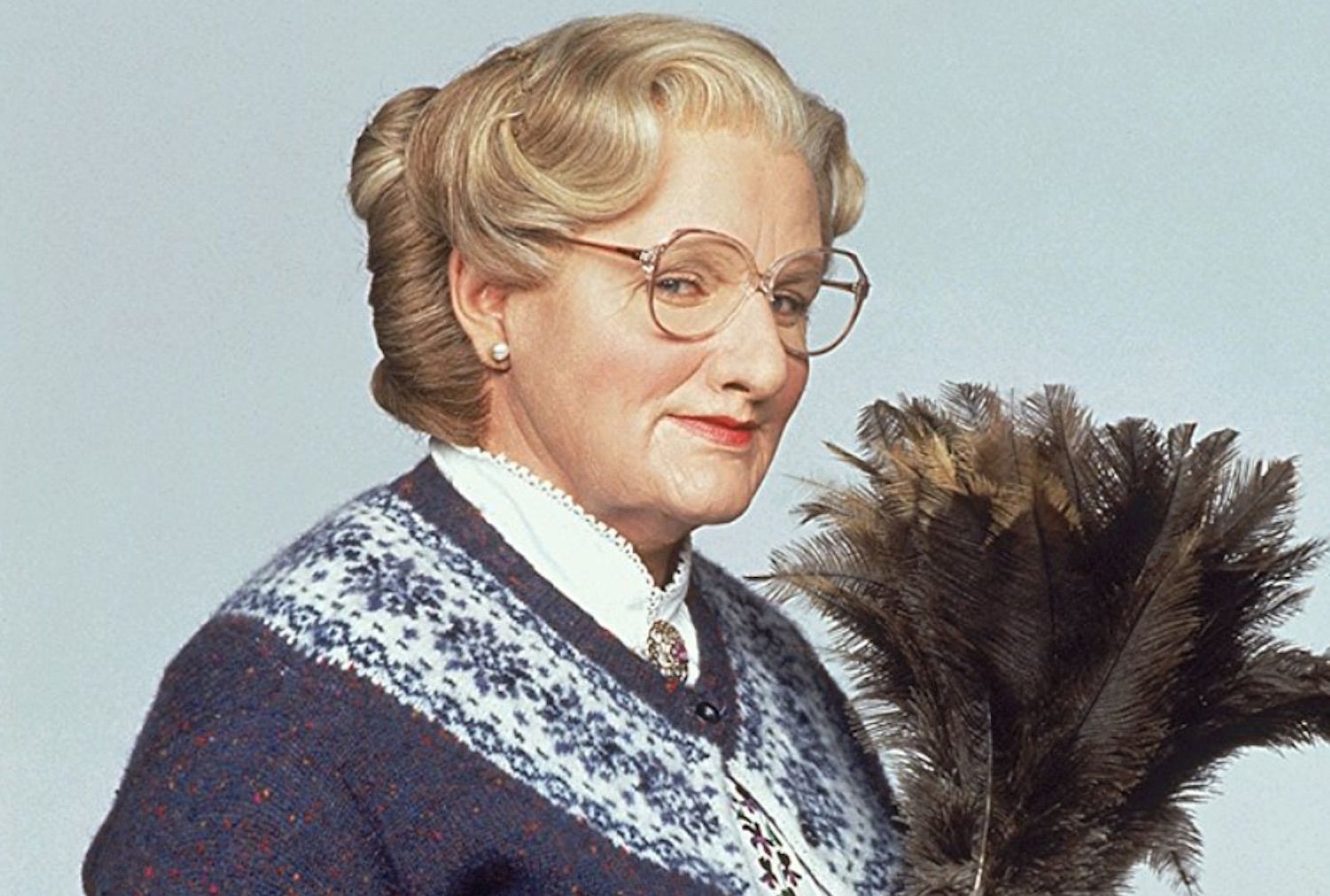 No, instead this remake will be going straight to Broadway as a musical, that will see the famous 90s characters bought to life on stage, with a more modern twist and of course, music.
With that, not much has been shared, but we do know what lead actor Rob McClure will look like in his role as the Scottish nanny, and while it's worth mentioning that no-one can compete with the late Robin Williams, he's certainly given it a good shot.
I mean that's pretty uncanny, isn't it?
That's the sort of transformation that you'd expect to see in a high-budget film with a lot of CGI touching up.
It's especially impressive when you consider that Rob McClure usually looks like this…
Speaking to EW, McClure revealed just how much of a challenge it is changing from male to female in real time during the production, saying:
"Euphegenia Doubtfire takes a village. I've got an entire Indianapolis 500 pit crew back there. My dressers and make-up team are superheroes. One of the most thrilling differences between the movie and the Broadway show is that we are doing this in real time.
"When Daniel Hillard runs into the other room and emerges as everyone's favourite Scottish nanny 18 seconds later, our director can't yell cut and send me to a trailer for five hours. We've got 18 seconds. I can feel the audience sweating with me! 'IS HE GONNA MAKE IT?!?' The stakes are so high! It makes for electrifying theatre."
Absolutely remarkable that this kind of transformation can be pulled off during an actual production, multiple times.
Images via EW, Getty, Disney
Alfie Powell joined as an apprentice and was probably hired because he was likely the only person who applied. He's been blagging his way through writing articles for four years now and he's definitely showing signs of slowing down. When not writing for The Hook, Alfie finds time to indulge in his favourite hobbies, such as drinking and sitting down. You can contact Alfie at [email protected]