First Trailer For 'Money Heist' Season 4 Is Here
Money Heist season 4 is on the way and I'm still convinced that that's the worst TV show name of all time.
Money Heist? Really? What's your favourite hobby? "Oh I like to go to the gym with a pool and water swim."
Just an awful name. Money Heist?! Nonetheless, Money Heist season 4 is on the way, coming in April.
To its credit, it is a foreign show, and I imagine most show names going through Google Translate sound pretty shit, so maybe I should excuse Money Heist, but I just can't.
In fact, it's the most popular foreign-language series on Netflix, which is pretty wild considering they have Narcos on there. It's not just popular with fans either, as it won Best Drama at the International Emmy Awards, as well as at the Premios Fénix.
Money Heist follows a crew of eight criminals trying to break into the Royal Spanish mint, and at the end of season three, we saw them gearing up for their next big heist. Their next bib Money Heist.
Created by Álex Pina, he recently signed a deal with Netflix that means that if you're after some of his hot content, you have to go to that particular streaming service; similar to the one that Phoebe Waller Bridge signed with Amazon Prime Video.
Speaking in a press conference, he said:
"They're [the characters are] a group of people who still have a lot to say. It took us quite a long time to decide, we wanted to respect our work."
And they are. When we left them, almost everything was going to shit. It looked like Nairobi was going to die after being shot up, The Professor thinks Raquel is dead, calling in DEFCON and on top of that, it looks an awful lot like his plan is falling apart in front of his very eyes, as the police get in a brand-new police negotiator.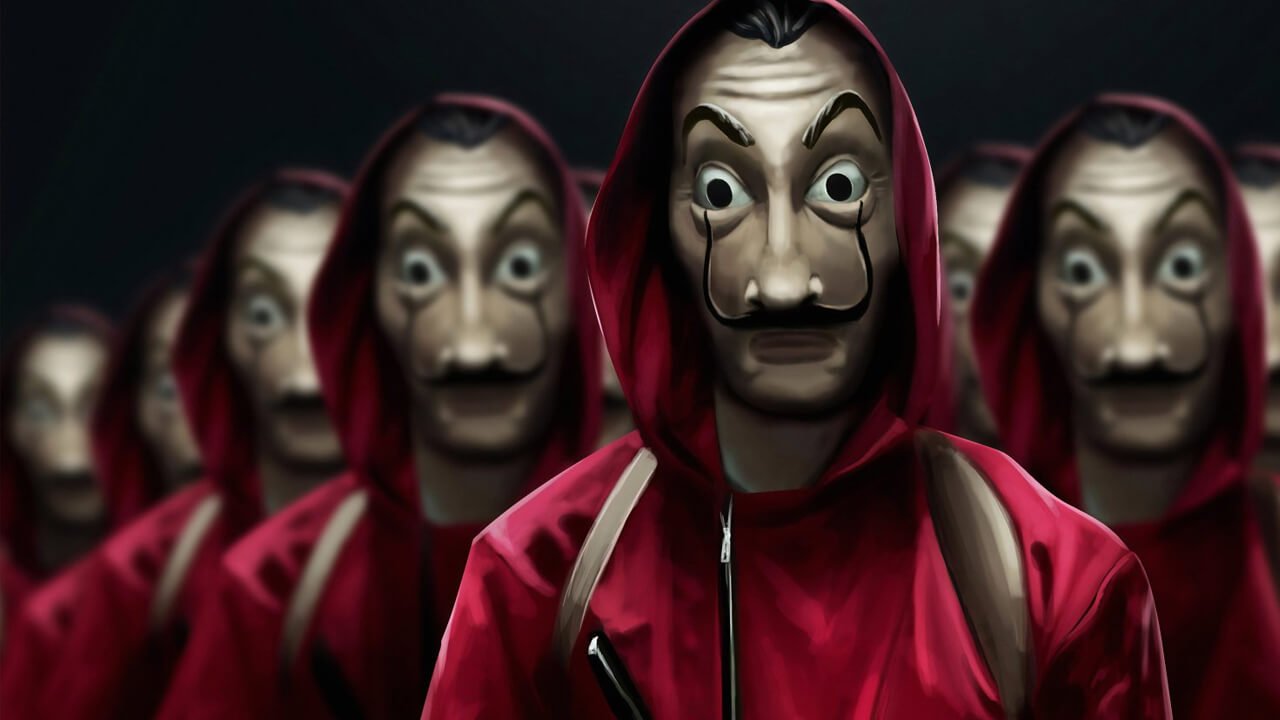 There's a lot going on. A lot indeed.
You'll be able to catch Money Heist on Netflix come the 3rd of April.
Be there.
Images via Netflix
Alfie Powell joined as an apprentice and was probably hired because he was likely the only person who applied. He's been blagging his way through writing articles for four years now and he's definitely showing signs of slowing down. When not writing for The Hook, Alfie finds time to indulge in his favourite hobbies, such as drinking and sitting down. You can contact Alfie at [email protected]