Golden Retriever Breaks World Record For Most Tennis Balls In Mouth
Adorable golden retriever breaks world record for most tennis balls in mouth
He can fit six in, btw. And apparently, he does it all the time.
With the number of devastating problems plaguing this world piling up by the minute – and visible to all of us with just a couple of clicks – sometimes, it's necessary adopt a little self love. For me, self love involves rummaging through a plethora of shirtless men advertising protein supplements and images from brunches that s**t on my morning Weetabix to find pictures of animals just being cute.
I'm not picky – any kind of cute will do, but 'funny cute' is always a bonus. Twenty minutes of this a day and I'm good. Namaste.
Meet Finley. He can fit six tennis balls in his mouth at once and he's totally 'paw-some'
Naturally, today was a pretty good day, thanks to this joyous find; images of a gorgeous golden retriever plodding along with six tennis balls in his mouth.
It's just a meme waiting to happen, right? I mean he's literally stretched his mouth out to Bugs Bunny proportions.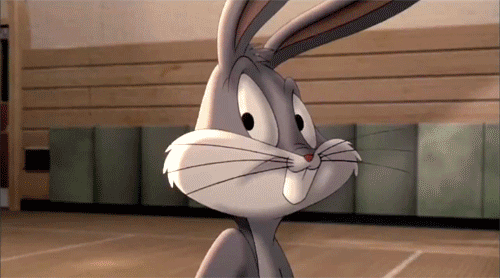 "Finley can carry up to six tennis balls in his mouth at one time. The current Guinness World Record is five."
His name is Finley and he's from Ontario County, New York, USA. He's 6 years old and is totally obsessed with tennis balls – even for a dog.
According to the Rochester Democrat and Chronicle, "with no help from his human family, Finley can carry up to six tennis balls in his mouth at one time. The current Guinness World Record is five."
Here's how he does it – and yes, it's obviously cute AF
Apparently, when his owners throw multiple tennis balls at him, Finley gobbles the first four up with ease and then carefully uses his paws to pop the other two in his mouth. His owners, Cheri and Rob Molloy say that his tail wags furiously when he's finally managed to get them all in.
Finley has 32,000 followers on Instagram because of course he does
Finley, naturally, has his own Instagram page, so he can share his ball-gobbling skill with people all over the world. He currently has over 32,000 followers.
So why isn't he an official Guinness World Record holder yet? It's sacrilege.
It really is.
According to the Rochester Democrat and Chronicle, Finley's owners have been in correspondence with officials at Guinness World Records after learning that he had the 2003 record beat (which is five tennis balls, FYI – amateur stuff).
According to the original report:
"It's been a challenging process, with strict requirements about video submissions and witness statements that require repeated attempts, but Finley does it often enough that Molloy said she's certain they'll get his achievement formally recognized sooner rather than later."
I actually feel this pain. Once upon a time, I tried to break the world record for the fastest time to wrap someone up in newspaper as part of some God awful PR stunt with some colleagues. Sounds quite fun, though, doesn't it? No, it wasn't. Guinness World Records f**king love rules and requirements; truly some of the most binary people I have ever met.
I guess they were just doing their jobs, but I swear I almost wrapped the adjudicator up there and then in The News of the World in a strop. If you don't know what that publication is, just accept I'm an old, crusty man in my early '30s and move on from this tangent.
But as far as I'm concerned, official record or no official record, this hound's a hero and an absolute winner. Live your best life, Finley.
Now, can someone give him a job at Wimbledon? Imagine. 
Images via Instagram/@finnyboymolloy
Having worked in children's media and publishing for almost a decade, Ben is thoroughly excited to now be able to swear in stories and features. He is such a big fan of Disney and Horror films that he started an LGBTQ+ podcast called 'Once Upon A Scream'. His mum listens. You can contact Ben at [email protected] Twitter: @PulsfordBen / Instagram: @thebenmidler