Netflix has been banging out some of the most binge-worthy series which has had so many of us hooked during the long months of lockdown and it seems that trend will continue with a prequel off the back off The Witcher's success – The Witcher: Blood Origin.
News dropped earlier this summer that Netflix would be producing a 6-part spin-off series of The Witcher, which naturally had fans stoked. Since then, the rumour mill has been rolling with many sites such as Redanian Intelligence and We Got This Covered speculating on who may be cast to play the lead role.
Blood Origin is set to explore the origin of the very first Witcher and the events which led to the "conjunction of spheres" when the worlds of men, monsters and elves merged to become one based on the novels by Andrzej Sapkowski.
The official Netflix synopsis described it as:
"Set in an elven world 1200 years before the world of The Witcher, Blood Origin will tell a story lost to time – the origin of the very first Witcher, and the events that lead to the pivotal "conjunction of the spheres", when the worlds of monsters, men and elves merged to become one".
Filming isn't set to take place until 2021 and now all eyes are peeled keen to discover who will precede Henry Cavill's Geralt as the first Witcher.
According to Full Circle Cinema, Netflix could well have Aquaman star Jason Momoa at the top of their wish list and even Momoa himself has hinted at an involvement.
Taking to his Instagram on Thursday, Momoa posted fan art of himself and Cavill back to back as the Witcher captioned: "Henry Cavill, what's up homie?".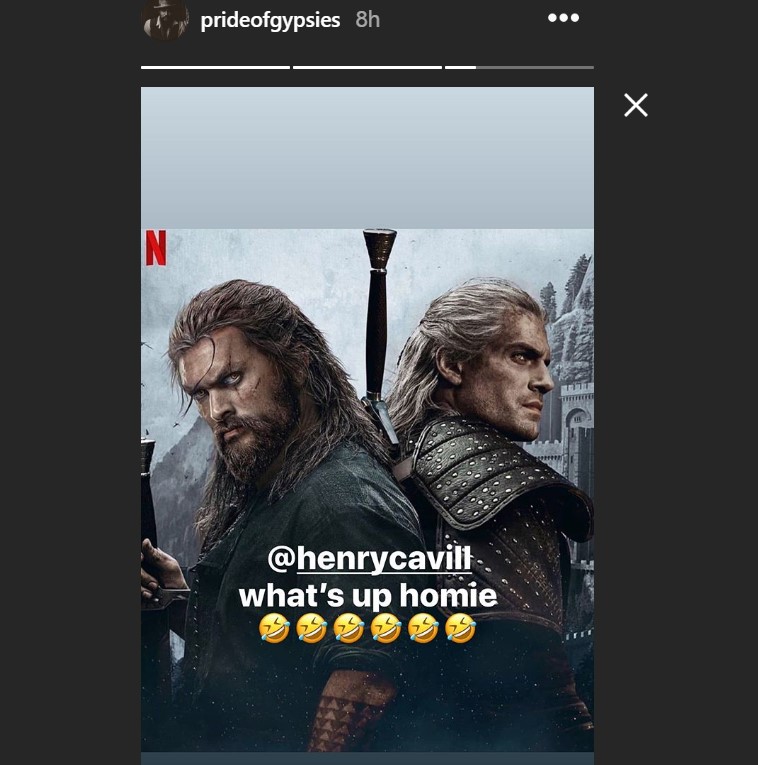 Of course, it's all a bit tongue in cheek and it doesn't necessarily mean Momoa is confirming the rumour but with Momoa being no stranger to the fantasy genre (playing the infamous Khal Drogo in Game of Thrones) he could well be a perfect fit as the first Witcher.
Cavill and Momoa are both set to be part of the Snyder Cut of DC's Justice League which is set for release next year on HBO Max with Momoa also returning for Aquaman 2.
Meanwhile, Cavill is currently filming for the second season of The Witcher, which resumed filming on August 17, although there is no set release date as yet.
We'll keep our ears to the ground and let you know as soon as we hear more.