Back in June, Star War's John Boyega made his stance on racial justice known to the masses during Britain's Black Lives Matter rallies.
Boyega addressed the crowds from a prominent stage in an unscheduled, completely improvised speech in London's Hyde Park and its impact has been felt across the globe.
Boyega's unplanned speech was exceptional for so many reasons. The way in which he presented himself upon the stage was passionate, authentic and emotional. The clip soon circulated on social media drumming up more than 3.6 million shares demonstrating just how profound his delivery was.
Now, in his first interview since wrapping up his feature role in Star Wars: The Rise of SkyWalker and with his new-found notoriety in the BLM movement, Boyega explains to GQ just how important it is, for him, to "be mad" and "lay down what it is that's on your mind".
Besides discussing his own experiences of racial injustice as a British Nigerian man and his extensive reasons for standing up and saying "enough is enough" at the BLM rallies, Boyega also took aim at the "overwhelming and at times stifling reality" of franchise filmmaking.
One of the most notable quotes from Boyega's interview with GQ Magazine was: "What I say to Disney is do not market a black character as important and then push them aside", moving onto explain that he was "the only cast member who had their own unique experience of that franchise based on their race".
Boyega added that he felt as though he was "in an industry that wasn't even ready for [him]".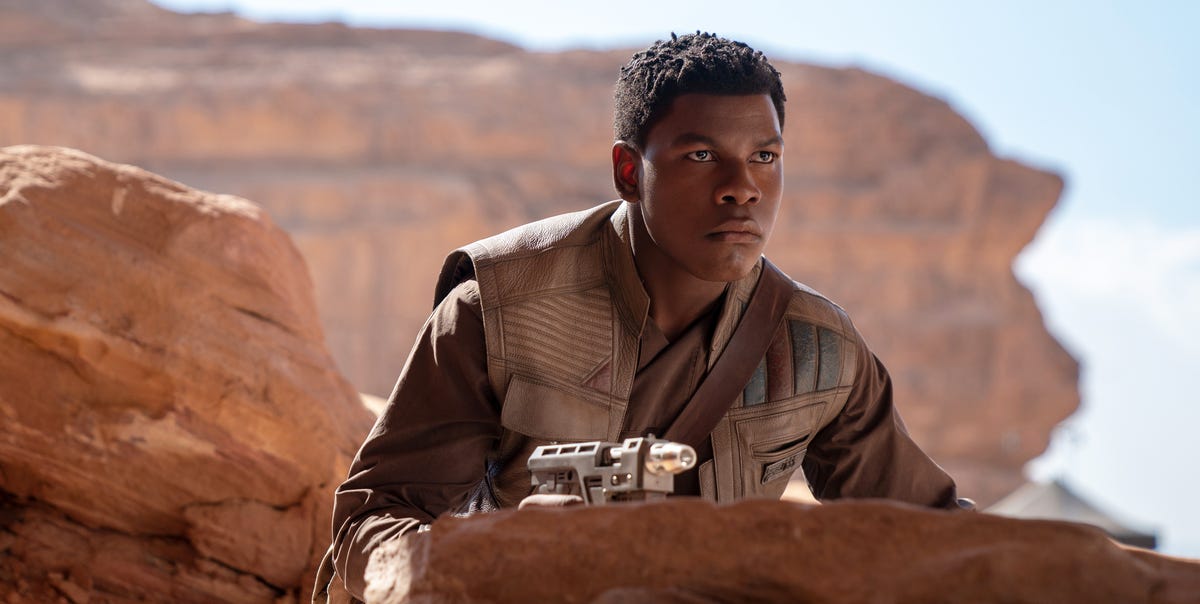 Opening up Boyega revealed he had experienced "death threats" sent to his social media accounts with people saying, "Black this and black that and you shouldn't be a Stormtrooper" mainly from within the Star Wars fandom networks.
These negative experiences left Boyega "angry" and critical of the Disney franchise and their handling of Finn, a character that he felt did not have "the opportunity to shine or evolve in the same way as Daisy Ridley's Rey or Adam Driver's Kylo".
Boyega stresses that he wasn't just hitting out at Disney for their handling of his character but also of the trilogy's handling of other characters such as Oscar Isaac's Poe and Kelly Marie Tran's Rose:
"You knew what to do with these other people [Daisy Ridley and Adam Driver], but when it came to Kelly Marie Tran, when it came to John Boyega, you know fuck all. So what do you want me to say? What they want you to say is, 'I enjoyed being a part of it. It was a great experience…' Nah, nah, nah. I'll take that deal when it's a great experience. They gave all the nuance to Adam Driver, all the nuance to Daisy Ridley. Let's be honest. Daisy knows this. Adam knows this. Everybody knows. I'm not exposing anything".
It's undeniable that Boyega's rawness has left a lasting impression on people from all walks of life – he has shown that there's significant strength in vulnerability and that celebrity status doesn't mean you have to "play the game" and speak "through [a] filter" which has not gone unnoticed with fans.
You can next catch Boyega in Oscar-winning director Steve McQueen's Small Axe which will air on the BBC – Boyega's feature will be in the Red, White And Blue instalment of the series.