Kopparberg are releasing some delicious new cans for us to enjoy. On our own. In our gardens -if you're lucky enough to have one. With your friends on a Zoom call. Feeling a bit sad.
Lovely cans though…
I miss that 'big bag of cans' meme from a few years back.
Let's quickly just look at two of the best moments to come from the internet in that period…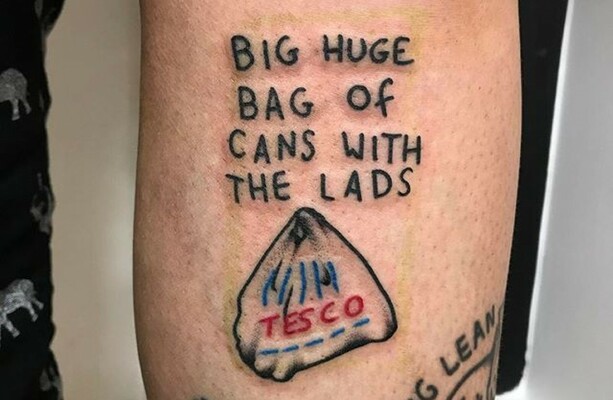 Good times and I miss them dearly.
Anyway, you can now get your hands on a big of different cans, courtesy of Kopparberg, who have released some lovely new tinnies. Delicious tinnies.
I'll be honest, I prefer my cans to be filled with beer or gin and tonic, rather than something outrageously fruity, but I don't know, I might try one of these if someone offered one to me.
That's life, isn't it?
Before you write these cans off as being rubbish cider, know that Kobbarberg have spread their wings into the world of alcohol, having previously released a gin line and now these tins are full of something called "hard seltzer". Carbonated water stuck in the freezer? No! Essentially just alcoholic versions of the likes of Dash Water, Aqua Libra and La Croix, albeit hopefully with some genuine taste.
If you think that sounds shit, rest assured that Kopparberg have assured us that they have "zero compromise on taste," but if I may, they would, wouldn't they?
'Drink our new tinnies. They're virtually tasteless but they'll get you wankered and you'll look cool'.
What they actually said was: "putting any preconceptions of flat liquid and dull, subtle flavours to one side; Kopparberg Hard Seltzer deliver the goods".
Apparently hard seltzer is very popular over in the US as it's "the drink of choice for anyone looking for a lower-calorie alternative to current options, without losing the alcoholic kick".
I swear to god that there is no middle ground in the US; people either do not give a shit what they put in their bodies, or they live purely to consume kale and grains.
You want some stats? I'll give you some stats. You'll be getting your chops around 93 calories per tin, and each one has a 5% ABV. Not too bad at all.
Rob Salvesen, Head of Marketing, comments:
"Kopparberg is here to redefine the Hard Seltzer by putting flavour front and centre.

"Each can is expertly made with our drinkers in mind, to ensure we give them the refreshing, fruity flavour they've come to expect from Kopparberg, whilst delivering all the clean, low-cal promises of a Hard Seltzer.

"Wherever we are this summer, Kopparberg Hard Seltzer is here to offer up something different, and, true to our brand values, there is no subtlety and absolutely no compromise on taste".
There's three flavours of Mixed Berries, Black Cherry and Passionfruit and you can get your hands on them from the end of May.
Do it.
Images via Kopparberg