Larry Tesler – Inventor Of Cut, Copy, And Paste – Has Died At 74
Larry Tesler, the man behind many computer prompts – but most well-known Cut, Copy, and Paste – has passed away aged 74.
It's not often you hear of the life and times of a humble computer scientist, more often the likes of Bill Gates and Steve Jobs take the headlines, but this is a man who has made all of our lives a lot easier and deserves all of the respect he receives.
[ad-a]
Born in the Bronx, New York, in 1945, Larry Tesler was 74 when he passed away from causes unknown to the general public, as they haven't been released by his family.
Tesler primarily worked with making computers as user-friendly as he could, and applied his trades with the likes of Amazon, Apple, Yahoo, and the Xerox Palo Alto Research Center (PARC), and it was the latter who announced his death on Twitter.
[ad-b]
In their short obituary, they wrote:
"The inventor of cut/copy & paste, find & replace, and more was former Xerox researcher Larry Tesler. Your workday is easier thanks to his revolutionary ideas. Larry passed away Monday, so please join us in celebrating him."
The irony of copy and pasting that message in this article is not lost on me.
[ad-c]
It was in 1980 when Steve Jobs noticed Tesler making waves in the world of computer science, and brought him over the Apple to work at the tech giant company.
Becoming Chief Scientist at Apple in 1993, it was there that Tesler came up with the Cut, Copy, and Pasta command.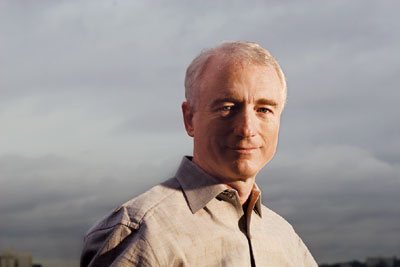 [ad-d]
The Computer History Museum in Silicon Valley tweeted:
"Today we also bid farewell to computing visionary Larry Tesler. Tesler created the idea of cut, copy and paste and combined computer science training with a counterculture vision that computers should be for everyone."
Speaking to the BBC about Silicone Valley and how he loved it, he said:
"There's almost a rite of passage – after you've made some money, you don't just retire, you spend your time funding other companies. There's a very strong element of excitement, of being able to share what you've learned with the next generation."
[ad-e]
Rest in peace, Larry Tesler.
Images via Twitter, Getty
Alfie Powell joined as an apprentice and was probably hired because he was likely the only person who applied. He's been blagging his way through writing articles for four years now and he's definitely showing signs of slowing down. When not writing for The Hook, Alfie finds time to indulge in his favourite hobbies, such as drinking and sitting down.