'Love Island' Twins Are Unrecognisable In These Throwback Pictures
Love Island twins Eve and Jess are absolutely unrecognisable in these throwback pictures
Too good for #ThrowbackThursday.
Let's just call it #TooGoodTuesday.
[ad-a]
Twenty-year-old twins Eve and Jess Gale have been causing endless drama since they stormed into the villa like two uninvited Maleficent's at a christening.
The pair have quickly become notorious for their Baribe-doll locks, infectious giggling, sharp talon claws (that's not a metaphor, their nails are terrifying) and endless teeth licking. The pair constantly look like they've stepped off a Playboy shoot and our Islander boys are naturally hypnotised.
[ad-b]
I'm genuinely confused how one of them keeps managing to wear dresses with full bras out. She obviously looks absolutely stunning, but sartorially, I'm utterly baffled.
Which is why these throwback pictures of the twins from their school and uni days have absolutely gagged the internet – and me; in fact, I'm still not completely convinced I'm actually looking at Eve and Jess.
[ad-c]
Anyway, here's the first gag.
These old school photos were posted by a former schoolmate on Twitter and, as I say, I'm still not convinced I'm looking at the infamous (sorry, famous) Love Island twins.
[ad-d]
Then, we stumbled across this jaw-dropping throwback.
A quote directly from my Love Island-loving mum:
"They look so much better there. Why do people do this to themselves?"
Savage.
[ad-e]
Then we have this vintage snap.
[ad-f]
Okay, I'm starting to see it now, but it's safe to say that the internet is just as stunned as I am:
[ad-g]
Anyone else just seeing Lindsay Lohan in the Parent Trap?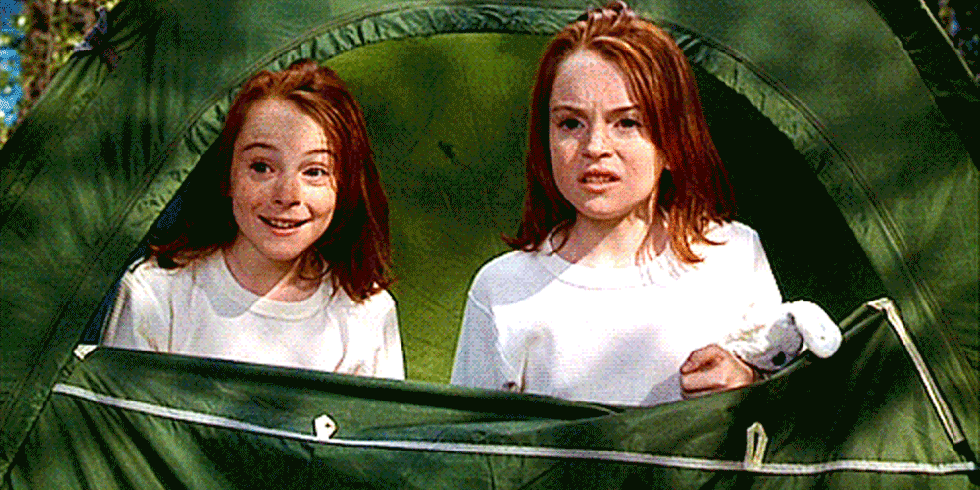 Images via Giphy, Twitter, Twitter/@emmaspraymusic, ITV, Instagram/@evegale
Having worked in children's media and publishing for almost a decade, Ben is thoroughly excited to now be able to swear in stories and features. He is such a big fan of Disney and Horror films that he started an LGBTQ+ podcast called 'Once Upon A Scream'. His mum listens. You can contact Ben at [email protected] Twitter: @PulsfordBen / Instagram: @thebenmidler