'Love Island's' Shaughna Phillips Reckons She Had Coronavirus In The South African Villa
Winter Love Island contestant Shaughna Phillips is "convinced" she had coronavirus in the South African villa
Hun…
Technically, if true, this would make Shaughna one of the first people to contract COVID-19 outside of China.
[ad-a]
The 25-year-old Islander has taken to Instagram to tell her 1.5 million followers that she is "convinced" she was suffering from coronavirus while taking part in the recent series of Love Island in South Africa.
Shaughna told fans that she was suffering from breathing problems during filming. Following recent global events and widespread news coverage, the reality claimed she is now "convinced" she in fact "had the rona" back in January and February.
[ad-b]
The reality star penned the following on her Instagram story:
"Thinking about it, I'm convinced I had the coronavirus in the Love Island villa.

"I was ill! Couldn't breathe laying down and all that s**t!"
[ad-c]
Shaughna even tagged Love Island producer, Kitty Ure to verify her story.
She said:
"@kittyure back me up her pleases and thanks."
This is how I'm imagining Kitty upon reading that tag…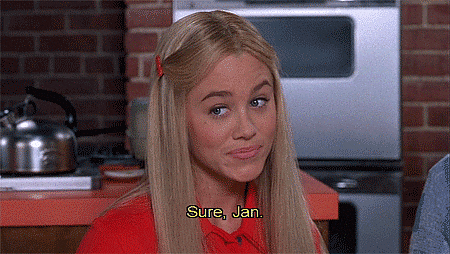 [ad-d]
Callum Jones's former flame was one of the OG winter Islanders to walk into the South African villa on 12th January 2020. Shaughna remained in the villa for just over a month before being dumped and sent back to the UK on 14th February.
Valentine's Day? How brutally poetic of those Love Island bosses.
[ad-e]
For the sake of journalistic clarity, I'll say right now that I do not think Shaughna Phillips was suffering from COVID-19 during her time on Love Island earlier this year. Although, tbf, I'm no doctor.
First cases of COVID-19 were reported in Wuhan, China in late 2019, but the virus wasn't reported in South Africa until 5th March 2020; so yeah, I don't think you had coronavirus, hun. There's a chance, however, that you were suffering from a severe case of hypochondria and perhaps, still are.
And I'm not being shady there – that's me everyday RN.
Stay safe, healthy and calm, you hyperchondri-hun.
P.S. Actually heart you. #Queen.
Images via Instagram
Having worked in children's media and publishing for almost a decade, Ben is thoroughly excited to now be able to swear in stories and features. He is such a big fan of Disney and Horror films that he started an LGBTQ+ podcast called 'Once Upon A Scream'. His mum listens. You can contact Ben at ben.pulsford@thehook.online. Twitter: @PulsfordBen / Instagram: @thebenmidler