Anyone who hasn't yet experienced the delights of M&S's Percy Pig is really missing out!
Percy Pig began tantalising our tastebuds more than 25 years ago with his delicious range of soft gums made with real fruit juice, since then Marks and Spencer have extended the Percy Pig range to include ice-cream, dessert sauce, muffins and now Percy Pig flavoured Phizzy Pop.
The latest soft drink created with a combination of carbonated spring water, raspberry and white grape juice with some extra Percy Pig pizzazz launched in stores across the UK this week at a cost of £2.25 for a 750ml bottle.
Percy Pig fans have taken to social media to share their delight with many urging others to grab themselves a bottle and either enjoy it on its own or spice things up a little and add it with gin for a jazzy "Percy Pig cocktail".
M&S also announced a new variation of their classic Percy Pig sweets: Party Percy.
Taking to their official Instagram, M&S said: "Your taste buds will be jumping with joy to a combination of peach, strawberry & cream, apple, plum, raspberry and of course classic Percy grape – it's a right flavour rave! 2 for £3".
In other M&S news, you can now shop a whopping 6,000 of its products online at Ocado as the grocer forms a new partnership with the online supermarket.
The Percy Pig branded vans have been seen for the first time up and down the country as orders roll in.
So, now even those of you without a local M&S have no excuse not to have your very own Percy Pig party with pretty pink cocktails, 'Percy-fied pizza' and 'Percy pudding nachos'.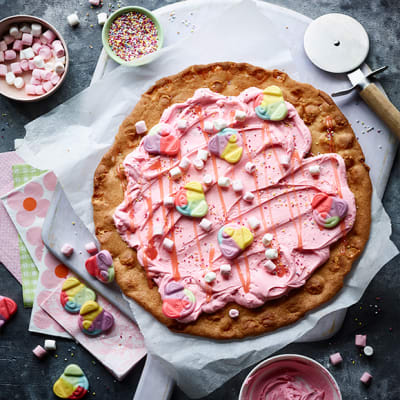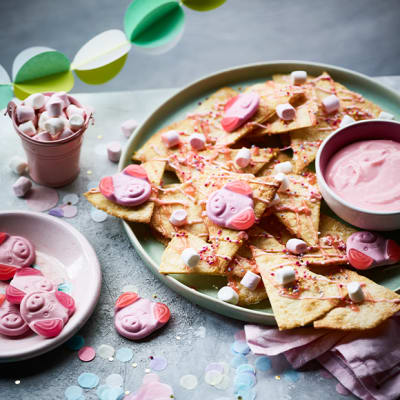 If that sounds like a September Saturday's plan here's a Percy Pig cocktail recipe that went viral earlier this year, courtesy of Londoner Gemma Keen.
How to make a Percy Pig pink cocktail:
Ingredients:
2 scoops Percy Pig ice cream
2 shots of tequila rose
1 shot of vodka
Half a cup of milk
Handful of ice cubes
Percy Pig syrup to line your glass
Squirty cream and a Percy Pig sweet
Sprinkles and edible glitter for added decoration
Method:
Blend the ice cream, milk, alcohol and ice cubes
Line glass with Percy Pig syrup before pouring mixture into glass
Finish with whipped cream, a Percy Pig and sprinkles/edible glitter
And if you fancy an array of beverages why not chuck in some gins with added Percy Pig Phizzy Pop?
Oh, and it seems if you shop the range online at Ocado you can even bag yourself some free complimentary Percy Pig treats on certain orders!
Yes and YES!