Mia Khalifa Speaks Out About Traumatising Three Months In The Porn Industry
Mia Khalifa has been vocal about her distaste for the porn industry since her three months in that particular field, lashing out against her time as a 21-year-old.
The Beirut-born 27-year-old is perhaps known best for her work in pornographic videos, despite only spending three months in the industry.
Taking the TikTok, the social media influencer posted a video of herself staring into the middle distance with the caption:
"That hourly dissociative attack from remembering hundreds of millions of people's only impression of you is solely based on the lowest, most toxic, most uncharacteristic 3 months of your life when you were 21".
This has been taken many ways by certain groups of people, with some in her favour and showing their support, however many are criticism her constant berating of the porn industry.
Kendra Sunderland, who also works in the adult industry, wrote on Twitter:
"How the f**k does @miakhalifa trend every time she whines about porn… girl if ur that upset about it close down ur porn sites, have your content removed, change ur name. Stop trying to paint a bad light on the industry cause for some goddamn reason the world only listens to you.

"If you're so tired of people seeing u that way then maybe stop bringing it up? Stop acting like the porn industry is a horrible and disgusting place because u chose to do it".
To which Mia replied:
"I'm not sure who's more naive: Me for signing my life away to exploiters, or you for thinking I own any of the rights to the content? I have zero control over it and have been fighting for years to figure out a way to get it taken down".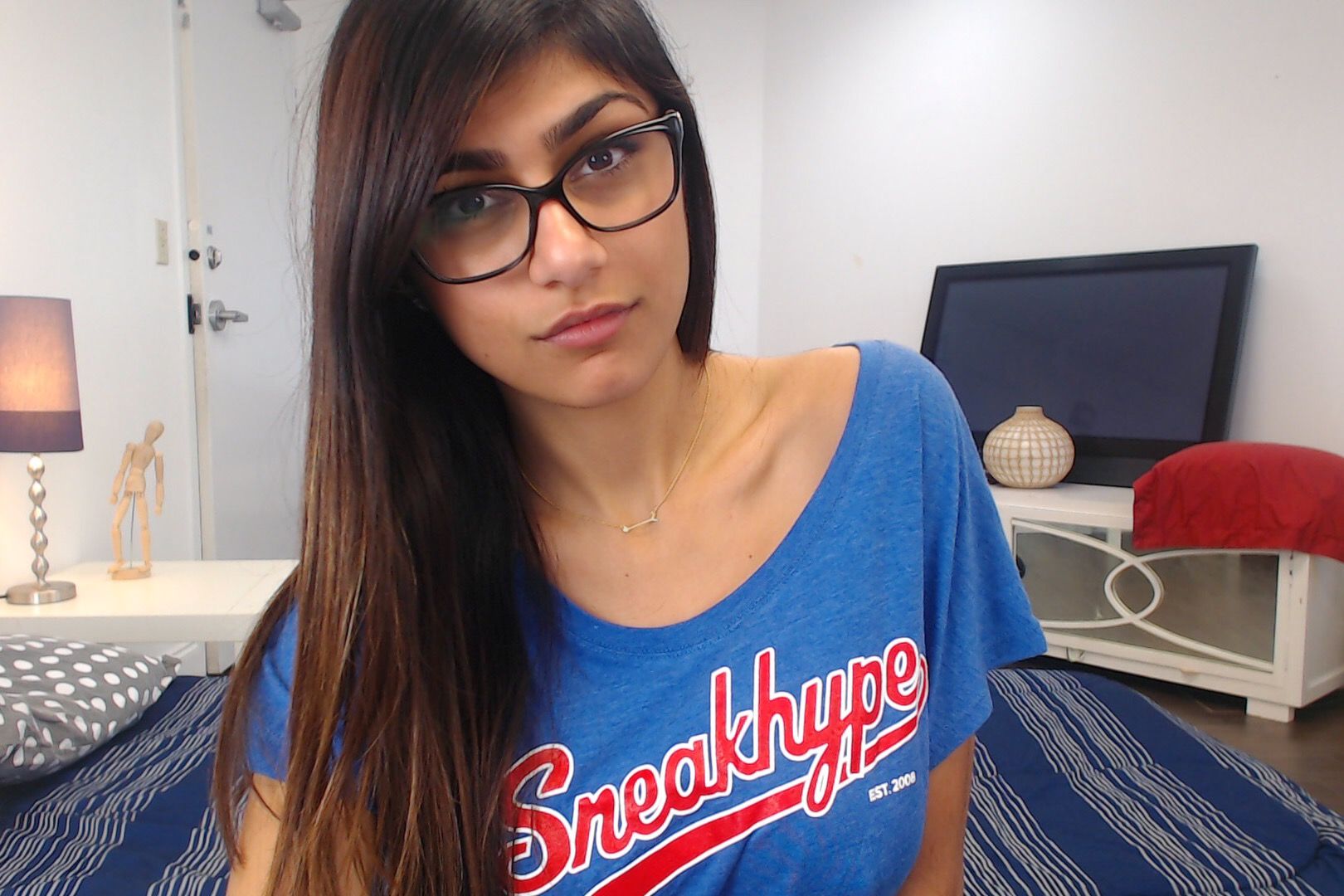 Meanwhile, another man on Twitter wrote:
"Hmm I see Mia Khalifa is trending.

"Good time to remind everyone: sex work is work. I'd rather live in a society with porn performers and other sex workers treated as honourable and normal people than the one we have now, which takes advantage of them and trashes them".
This didn't go unnoticed, with Khalifa herself responding, saying:
"I'm not against sex work. I'm against the way the sex workers are treated, especially the young ones who want their lives back years down the line".
Speaking to Hero Magazine in a recent interview, Mia said: "I want people to know that I'm much more than who I used to be, for a few months of my life.
"[By doing porn], unfortunately I shot myself in the foot, and I'm never going to be able to have a career that's not in the public eye".
Images via Instagram
Alfie Powell joined as an apprentice and was probably hired because he was likely the only person who applied. He's been blagging his way through writing articles for four years now and he's definitely showing signs of slowing down. When not writing for The Hook, Alfie finds time to indulge in his favourite hobbies, such as drinking and sitting down.