A new Mario Kart game lets you race around your own house – or any other place for that matter – with your friends on the Nintendo Switch.
This sounds pretty great, right? We've all wanted to have a go at real-life Mario Kart. Mario Kart Live: Home Circuits is the name of the game, which is different from your usual Mario outings as this one takes place in the real world, through an augmented reality lens.
Think how Pokémon Go looked before everyone realised that the game ran a lot smoother without having the camera on.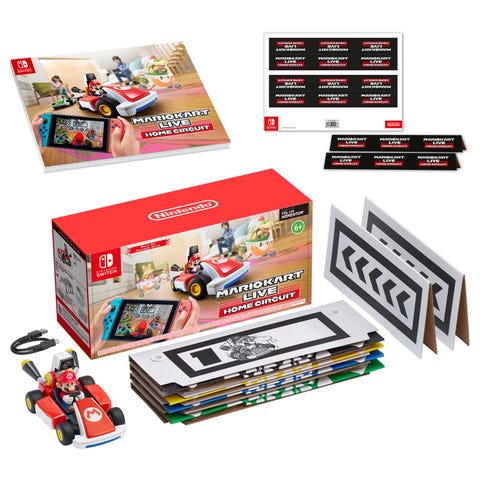 Another way this game differs from the usual Mario Kart is that you'd be controlling a physical remote control car which drives around your chosen circuit, with a camera on top of it showing you the action on your Switch.
You'll either get a Mario-themed or a Luigi-themed version, with Nintendo teaming up with New York-based studio Velan Studios as part of the Super Mario Bros' 35th-anniversary celebrations.
Nintendo explained:
"The physical kart responds to boosts in-game and in the real world, stops when hit with an item and can be affected in different ways depending on the race.

"Players place gates to create a custom course layout in their home, where the only limit is their imagination. Race against Koopalings in Grand Prix, unlock a variety of course customisations and costumes for Mario or Luigi, and play with up to four players in local multiplayer mode".
The game is set to launch on the 16th October and is available to pre-order now. Each set will cost £99.99 in the UK, or $99.99 in the US.