New TikTok Influencer Covers Herself In Her Own Poo And Eats It
God this is so awful. I really don't want to write this but once I do, I can finish work and enjoy my weekend in lockdown, doing nothing.
Yes well that's right; there's a woman on TikTok who calls herself 'I Am Dung' and I'm sick of it. I really am. I have no idea how I'm going to make the word count here.
Allegedly, the woman started with her shtick of covering herself in her own sh*t and eating as a tribute to George Floyd – according to someone on Twitter – which is wholly inappropriate, but a glance at her social media shows that she's been at this for a while.
I'm sick.
Not in a cool way either, I'm just genuinely feeling queazy. If you watch this video – which is shitless – she sort of explains herself but in a way I find it absolutely more menacing now…
Now I know that this woman is actually quite calculating and on the face of it, a bit normal, but deep down she's one of those people who eats literally shit to see if it tastes like the food that she previously ate. God sorry I actually think I feel sick again.
She lives in a normal house. The walls are white, which is alarming and poorly thought out, but she also has a camera tripod behind her, despite opting to film things handheld.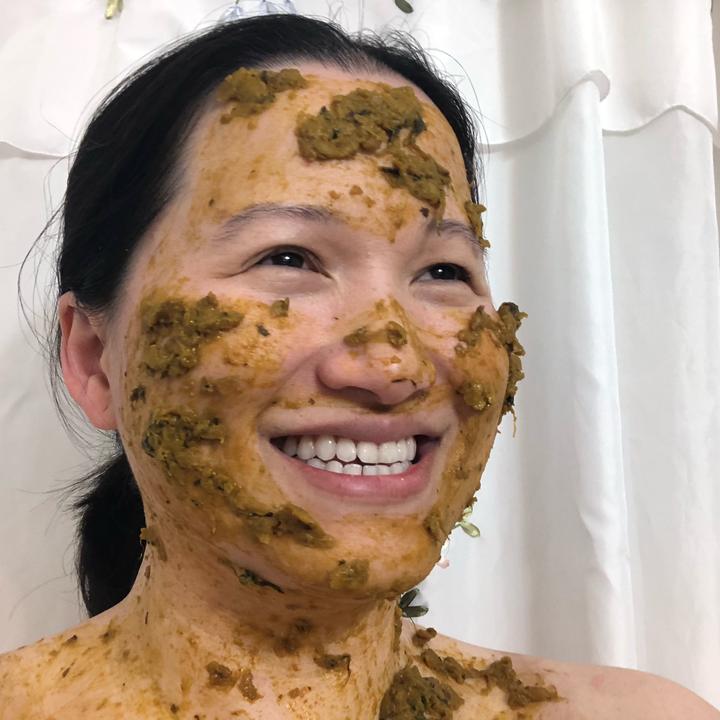 Why would anyone watch her content? Why does she think that this is a thing that belongs on the internet? Why is this a thing that belongs in life in general.
I just want to chill out. I want to have a beer in the garden over the weekend and not have to make content about a woman who covers herself in her actual shit and then eats it.
I'm sick of pranks, but I really want this to be a prank.
Images via TikTok I guess
Alfie Powell joined as an apprentice and was probably hired because he was likely the only person who applied. He's been blagging his way through writing articles for four years now and he's definitely showing signs of slowing down. When not writing for The Hook, Alfie finds time to indulge in his favourite hobbies, such as drinking and sitting down.