Off-Licenses Added To UK Government's List Of "Essential Businesses" During Lockdown
Off-licenses added to government's list of "essential" retailers as of today
We need to celebrate the small wins right now.
And allowing our offies to stay open during these f*cking wild times is certainly a win for many of us who rely on our locals (and vice versa).
[ad-a]
All restaurants, pubs, clubs, cafes, coffee shops and other non-essential shops were ordered to close this week in a bid to slow down the nationwide spread of COVID-19, the illness caused by coronavirus.
Only "essential" shops, including supermarkets and pharmacies are permitted to remain open during the country-wide lockdown and now, thankfully, the nation's off-licenses have been added to that list.
The list of "essential businesses" was updated today (Wednesday 25th March) amid increasing reports that Britain's supermarkets were selling out of some beers and wines.
[ad-b]
Soon after these reports began to spread, the Cabinet Office confirmed that the list of "essential businesses" now includes "off-licences and licensed shops selling alcohol, including those within breweries".
So basically, the government clocked on to the fact that the nation is going to need a serious supply of booze to get through this indefinite house arrest and acted accordingly. Especially if said national happens to be an extroverted journalists who work evenings and weekends. Sigh.
[ad-c]
This change couldn't have come at a better time, if you ask me. The state of the alcohol aisles in supermarkets across the country is slowly catching up to the state of the bog roll aisles. If you haven't ventured to a supermarket in a while (good for you), they're looking a bit like this rn: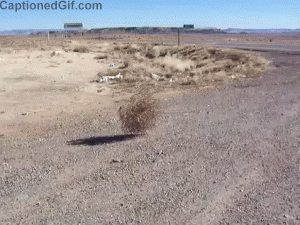 Don't get me started on panic buying – my word count's not high enough. But simply put, if you are still panic buying, you're a selfish ****. Insert whatever four-letter work you like in there – they all apply.
[ad-d]
Off-licenses must now adhere to the government's strict social distancing measures, as other businesses on the list seem to have successfully done. These measures include ensuring there is a minimum distance of two metres between customers and shop workers, only letting small groups enter at a time and enforcing queue control outside stores when necessary.
[ad-e]
Stand by your off-license.
Images via Getty and Twitter
Having worked in children's media and publishing for almost a decade, Ben is thoroughly excited to now be able to swear in stories and features. He is such a big fan of Disney and Horror films that he started an LGBTQ+ podcast called 'Once Upon A Scream'. His mum listens. You can contact Ben at ben.pulsford@thehook.online. Twitter: @PulsfordBen / Instagram: @thebenmidler