Ozark Has Been Renewed For A Fourth And Final Season
Ozark season 3 is currently on Netflix after two years away, leaving us scared and uneasy, but if you've already binged that, then season 4 will be coming pre-ty soon.
It's always jarring when you see an actor famed predominantly for comedy roles moving into the world of heavy drama. One of those things where no amount of prep will get you used to the idea before you see the show or film.
That's exactly what Jason Bateman did with Netflix's Ozark and we'll be able to watch him do that in one final season, which is going to be an absolute joy, albeit a dark joy that isn't very joyous at all.
It's bittersweet news, really. We all love Ozark so it's nice to know there's going to be another season, but it's not even slightly nice to know that it's going to be the final season.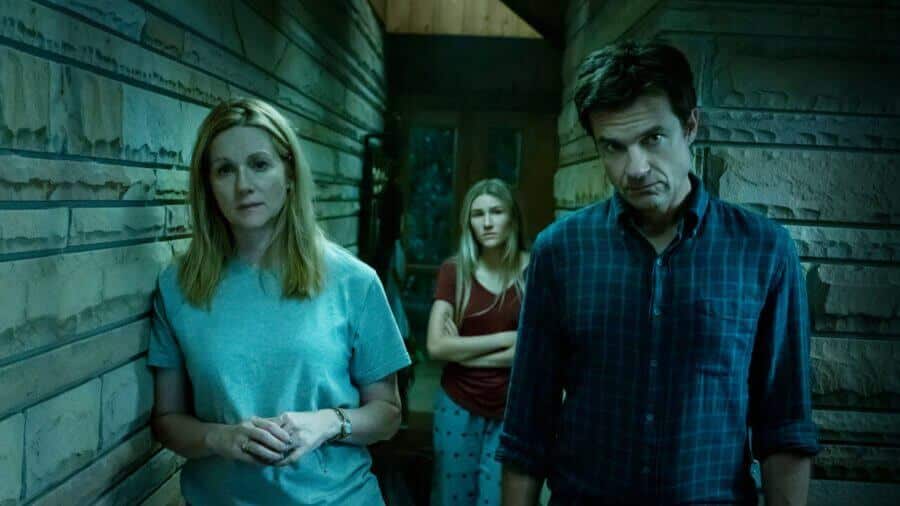 I won't ruin season 3 for you incase you haven't seen it, but it ended with a big ol' finale leaving us all wanting more, so I guess it's not at all surprising that another season is coming but still; cool.
Extra good news is that season 4 will have four more episodes that usual, being 14 episodes long, but coming in out in two parts, presumably with some king of mid-season break. Netflix announced the news on Twitter, saying:
"They're going to go out with a bang.

"Ozark will be back with an expanded 14-episode final season".
Showrunner Chris Mundy told Deadline:
"We're so happy Netflix recognised the importance of giving Ozark more time to end the Byrdes' saga right. It's been such a great adventure for all of us — both on screen and off — so we're thrilled to get the chance to bring it home in the most fulfilling way possible".
Bateman then added:
"A super-sized season means super-sized problems for the Byrdes. I'm excited to end with a bang(s)".
There's no news yet as to when we'll get to watch this, but we'll keep you updated.
Images via Netflix
Alfie Powell joined as an apprentice and was probably hired because he was likely the only person who applied. He's been blagging his way through writing articles for four years now and he's definitely showing signs of slowing down. When not writing for The Hook, Alfie finds time to indulge in his favourite hobbies, such as drinking and sitting down.