'Parasite's' Bong Joon-Ho Apologies To Oscars Engravers For All His Awards
Parasite director Bong Joon-ho publicly apologies to Oscars engravers for winning too many awards
"I'm so sorry for this hard work, there's too many."
If you've been on social media today, or, God forbid, spoken to actual human being face-to-face today (small talks grates at my soul), then you probably already know that the Oscar's took place in Hollywood, California last night.
Parasite wins four Oscars at the Academy Awards, including Best Picture
You also probably know that Joaquin Phoenix won Best Actor for his titular role in Joker and South Korean comedy/thriller, Parasite won Best Picture, beating the likes of Joker, Little Women, 1917 and Once Upon a Time in Hollywood. If you're a Disney gay like me, then you also know that Renée Zellweger won Best Actress for her portrayal of Judy Garland in Judy and Toy Story 4 won Best Animated Feature.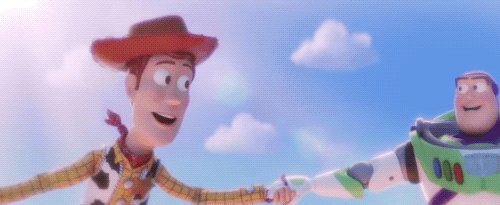 As well as winning Best Picture – the first foreign film to ever do so, btw *clap emoji* *raised hands emoji* – Parasite picked up three other Academy Awards last night: Best Director, Best International Feature Film and Best Writing (Original Screenplay). So all in all, it was a pretty solid night for Parasite director, Bong Joon-ho.
Joon-ho apologises to Oscars engravers
Joon-ho, who co-wrote the screenplay for the film with Han Jin-won, not only made history at last night's Oscars, but made hearts melt when he apologised to the engravers who had to engrave his achievements on all four of his Oscars.
He said:
"I'm so sorry for this hard work, there's too many."
What a humble gent.
Although, they'd just have to engrave someone else's name, if he hadn't won them – still cute, though. Either that, or he's just showing off.
His Best Director speech was everything
Joon-ho's humble, kind nature was echoed in the sentiments of his Best Director speech, in which he paid tribute to all the other nominees, who he said have all inspired him throughout his career. He even asked the Academy for a "Texas Chainsaw", so that he could "split the Oscar trophy into five" to share with the other nominees.
So end of Mean Girls, I love it.
"I will drink until next morning. Thank you."
In his speech, he graciously said:
"When I was young and studying cinema, there was a saying that I carved deep into my heart which is 'the most personal is the most creative'.

"When I was in school, I studied Martin Scorsese's films. Just to be nominated was a huge honour. I never thought I would win. When people in the US were not familiar with my film, Quentin always put my films on his list. He's here. Thank you so much.

"And Todd [Phillips] and Sam [Mendes], great directors that I admire, if the Academy allows, I would like to get a Texas Chainsaw, split the Oscar trophy into five, and share it with all of you. Thank you.

I will drink until next morning. Thank you."
Joon-ho's "pitch-black modern fairytale" Parasite is in cinemas now
Here's the official synopsis for Joon-ho's "pitch-black modern fairytale", Parasite:
"Meet the Park Family: the picture of aspirational wealth.

"And the Kim Family, rich in street smarts but not much else.

"Be it chance or fate, these two houses are brought together and the Kims sense a golden opportunity. Masterminded by college-aged Ki-woo, the Kim children expediently install themselves as tutor and art therapist, to the Parks.

"Soon, a symbiotic relationship forms between the two families. The Kims provide 'indispensable' luxury services while the Parks obliviously bankroll their entire household.

"When a parasitic interloper threatens the Kims' newfound comfort, a savage, underhanded battle for dominance breaks out, threatening to destroy the fragile ecosystem between the Kims and the Parks.

"By turns darkly hilarious and heart-wrenching, PARASITE showcases a modern master at the top of his game."
Watch the official trailer
Parasite is in cinemas now. 
Having worked in children's media and publishing for almost a decade, Ben is thoroughly excited to now be able to swear in stories and features. He is such a big fan of Disney and Horror films that he started an LGBTQ+ podcast called 'Once Upon A Scream'. His mum listens. You can contact Ben at [email protected] Twitter: @PulsfordBen / Instagram: @thebenmidler