People Are Getting Sexually Frustrated With Netflix's New Movie
People are getting seriously sexually frustrated after watching this Netflix film that's full of – you guessed it – sex.
Sexy sexy sex, eh? Can't beat a bit of sex… I'm told. I hear it's pretty damn sweet. Good old sex. Yes please, thank you, madam. Sex.
365 DNI is the name of the film and let me tell you, it's got more steam than one of Seymour Skinner's unforgettable luncheons.
What am I getting at? It's got some very graphic sex scenes; so graphic in fact that you may as well watch a normal film and then intermittently pause it and play a standard porn.
It stars Anna Maria Sieklucka and Michele Morrone and they get down to it a lot apparently. Honestly, the plot sounds pretty dodgy. It's certainly not the kind of thing you should take inspiration from.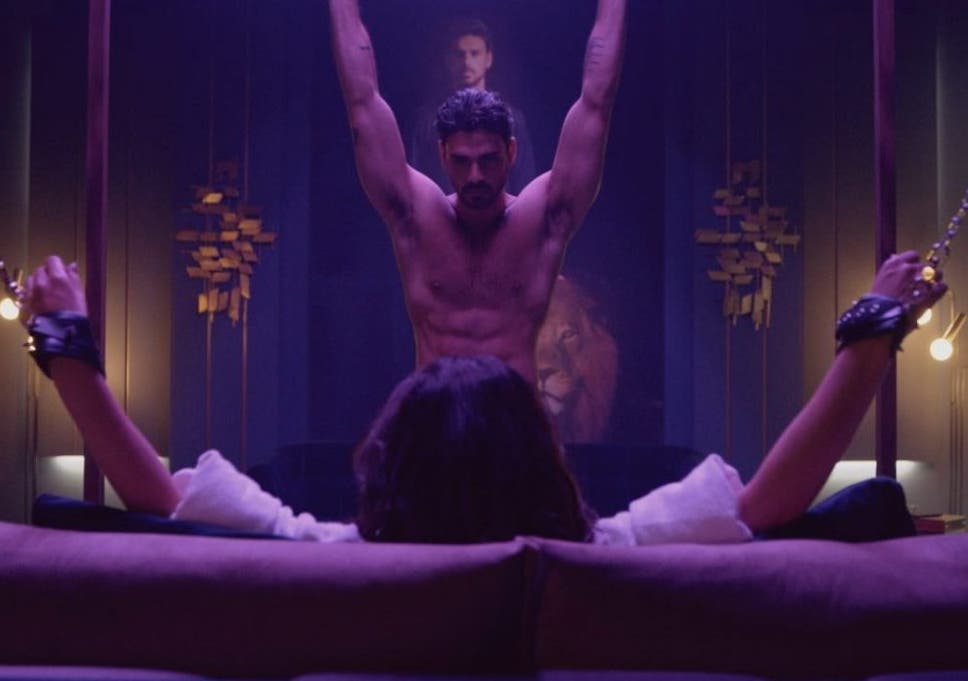 Laura (Sieklucka) is a sales director for a five-star hotel in Poland and is going to journey to Sicily with her boyfriend. Annoyingly for her, the boyfriend is a pretty bad bloke and you know what? He's cheating on her.
Nonetheless, they still go but once they get there, Laura is kidnapped by a man named Massimo (Morrone), who just happens to be the newly-appointed leader of the Sicilian Mafia.
The reason he kidnapped her is that in a near-death experience five years earlier, Massimo said Laura appeared to him and he's been obsessed ever since. He even has a painting of her in his living room.
Now that he has her trapped, Massimo gives Laura a whole year to fall in love with him and if she doesn't, she can leave.
Basically he's forcing Stockholm Syndrome on an unsuspecting woman and they have a lot of sex. A lot of very kinky, bondage-filled sex.
More sex than you can shake a sex-stick at.
Apparently the plot's not all that, but if you're in the mood to be sexually frustrated for some reason, then this is the one for you.
One tweet about the film read:
"The fact that DNI 365 is trending #2 in the US only a couple days after it was uploaded on Netflix just goes to show how sexually frustrated women are during this pandemic".
What a world.
Images via Netflix
Alfie Powell joined as an apprentice and was probably hired because he was likely the only person who applied. He's been blagging his way through writing articles for four years now and he's definitely showing signs of slowing down. When not writing for The Hook, Alfie finds time to indulge in his favourite hobbies, such as drinking and sitting down.