Porn Star Wanted By Police For Filming On Bus Without Face Mask
A porn star is wanted by police as she filmed a scene on a bus, but didn't wear a face mask which, as we all know, is a bit of a dickish thing to do in this day and age.
While they're more or less guidelines in places like the UK and the US, wearing a mask is obligatory in many countries, with one of those countries being Colombia.
Colombia happens to be where this controversial pornography video was filmed, in the city of Cali. The porn star in question is Kaori Dominick, who – in the video – was approached by a man who asked her to insert a vibrator which he would then control with an app. That's the video. As I understand, that's the whole thing.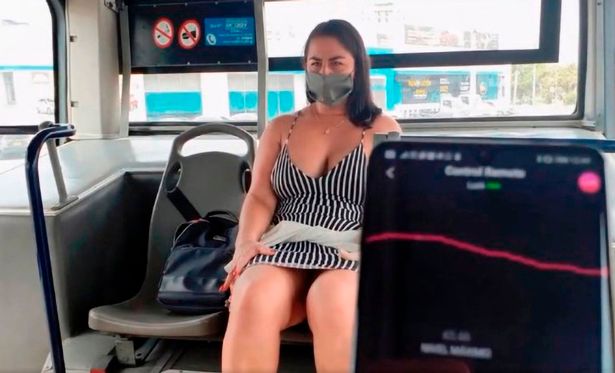 While the sentiment of that video is lost on me, the laws of the land or not; something that couldn't be said for Dominick. Granted, early on in the video, she's wearing both a mask and gloves, but as it progresses and she appears to have more fun with the toy given to her by the kindly gentleman, her mask finds itself somewhere other than her face.
Apparently it's not the public indecency that has angered officials in Colombia, but just that she isn't wearing a mask, as she's given a foreign object by someone, which she proceeds to put inside her body.
Oscar Ortiz, the President of Metrocali, the company in charge of buses in the city, said:
"The porn video on the bus will be sent to the authorities in order to identify the actors.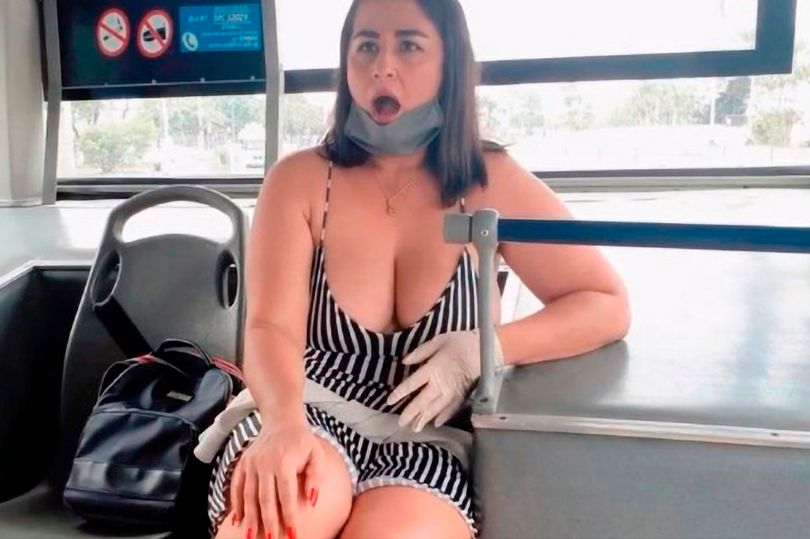 "It showed a lack of respect for other bus users".
Later on in the video, the woman apparently gives her underwear to the man in question (I guess in some kind of swap) so you could also say that's pretty unhygienic. Again, I'm told; I have no intention of watching this video.
Honestly, other than being a bit gross, it just looks a bit boring.
Enough about my porn preferences though, that's the end of the article.
Images via PornHub
Alfie Powell joined as an apprentice and was probably hired because he was likely the only person who applied. He's been blagging his way through writing articles for four years now and he's definitely showing signs of slowing down. When not writing for The Hook, Alfie finds time to indulge in his favourite hobbies, such as drinking and sitting down.