Ricky Gervais thinks celebrities should be banned from the 2021 New Year Honours List to make way for NHS heroes who deserve all of our praise.
The 56-year-old comedian and actor is known for many great things, but these days it seems like he only exists to rattle people on Twitter and then every now and then pander to them with blatantly obvious statements like 'Don't kill dogs'. Now he's back with another blindly popular thing to say.
Ricky Gervais doesn't want to see any celebrities named in the 2021 New Year Honours List, instead thinking that the people working on the front line of the NHS should see the praise instead.
Speaking to The Christian O'Connell Show in Australia, The Office star said:
"I never want anyone to complain about the NHS again, or nurses or doctors or anyone on the front line. We've got to remember we clapped for them and that should always be there.

"The New Year's Honours List should not go to celebrities this year. It should go to those people.

"Give it to someone who gave a kidney to a stranger, not someone who invented a new type of mascara.

"I've seen people given a knighthood for services to fashion. What are you talking about, services to fashion?

"Christ, it's not that hard. People are finding cures for cancer and AIDS".
It's a reasonably worthy sentiment and one that makes him look like he's not self-involved because he is a celebrity, but there's still minor issues with his point.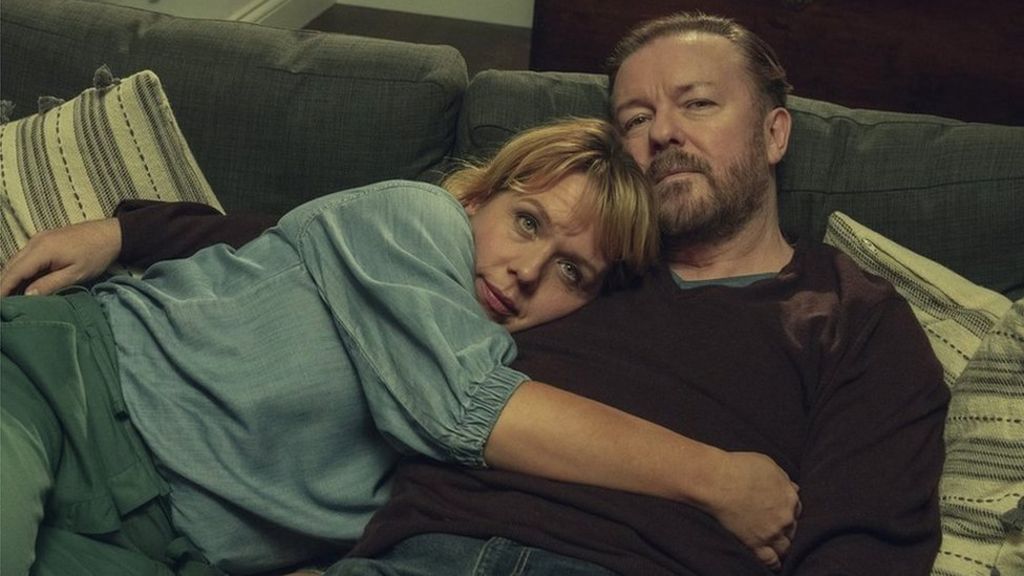 The New Year Honours List is for people in all walks of life. Gervais acts like only celebrities get commended on it, but I just checked the 2020 list and the third person mentioned was Professor Dame Sally Claire Davies DBE – Lately Chief Medical Officer for England, Department of Health and Social Care – for services to Public Health and Research.
People's joy and wellbeing extracted from the efforts of certain people are relative. While people like Dame Sally Davies are working hard to literally save lives, people with huge comedic outputs like, say, Ben Stiller, help millions with their films, cheering them up and reminding them to laugh.
Turning his attentions to mental health and TV reality stars, Ricky Gervais bemoaned the two, saying:
"We all want to be happy. We don't know how to do it. Sometimes we're sold bad advice.

"People think fame can make them happy. Then they're like, 'Why am I not happy?' People don't realise having worth is a huge thing to tick off before you can feel happy. And fame's not the place for it.

"I see these reality shows they go on and they're bordering on mental illness, in a way. People think, 'Oh, if I could just be loved and accepted by strangers I'd be happy.' No, that's not true either.

"You've got to learn to love yourself".
He's right about loving yourself before getting other people to love you, but he really loves himself, doesn't he?
Yes the NHS workers should be commended. That doesn't mean, I don't know, Judi Dench shouldn't be too.
Images via Netflix, BBC