Terrifying New 'Gretel & Hansel' Trailer Released
New Gretel & Hansel trailer reveals dark, nightmarish twist on classic fairy tale and I think I'm here for it
This could be one to watch out for in 2020.
[ad-a]
There are plenty of decent horror flicks to look forward to in 2020. Off the top of my head, we have Emily Blunt's return to a silent, apocalyptic world in A Quiet Place 2, the return of Michael Myers (who at this point has come back more than Cher) and Laurie Strode (Jamie Lee Curtis) in Halloween Kills, as well as the return of paranormal ass-kickers, the Warrens in The Conjuring: The Devil Made Me Do It. There's also Antebellum (from the producer of Get Out and Us), Last Night in Soho, Antlers and The New Mutants (finally), so all in all it's a busy year for one of our fave movie genres, here at The Hook.
Gretel & Hansel (January 2020)
So I think we can chalk Gretel & Hansel flying under the radar up to a fairly saturated market in the months ahead. I have to say, before today, I knew very little about this fairy tale/horror adaptation; which, considering it's coming out in four weeks, is weird. And I prefer movies over people 90 percent of the time and get paid to write about this kind of s**t.
That being said, with the recent release of the film's first full trailer, the internet is finally raising an eyebrow.
I think there's a level of scepticism when it comes to horror films adapting fairy tales – it's just never quite done right, is it?
[ad-b]
When fairy tales and horror collide
I mean…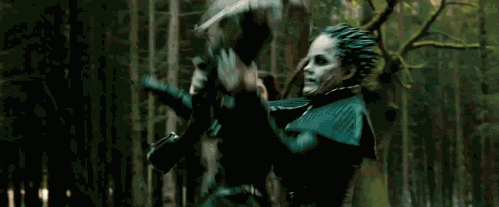 Yeah, so I can appreciate the scepticism. For those whose tastes are clearly far more sophisticated than mine, this s**tter of an action/horror (but I still f**king love it) was called Hansel and Gretel: Witch Hunters. The tagline was "revenge is sweeter than candy".
Enough said, really.
[ad-c]
First trailer for Gretel & Hansel drops
The first full-length trailer for Oz Perkins' Gretel & Hansel was released earlier today and has, generally, been very well received and has certainly attracted a fresh wave of attention for its sensationally dark tone. I mean, excuse the pun, but it does look grim. Wickedly grim, in fact. And I think I'm here for it.
[ad-d]
Official synopsis for Gretel & Hansel
The film is set to arrive in cinemas everywhere on 31st January. Here's the official synopsis for Gretal & Hansel:
"A long time ago in a distant fairytale countryside, a young girl leads her little brother into a dark wood in desperate search of food and work, only to stumble upon a nexus of terrifying evil.

"From Osgood "Oz" Perkins, the director of The Blackcoat's Daughter and I Am the Pretty Thing That Lives in the House, the film stars Sophia Lillis (It, HBO's Sharp Objects), newcomer Sammy Leakey, Alice Krige (Star Trek, Netflix's The OA), Jessica De Gouw (WGN's Underground, The CW's Arrow) and Charles Babalola (Netflix's Black Mirror, The Legend of Tarzan).

"Gretel & Hansel is written by Rob Hayes (Netflix's Chewing Gum), produced by Brian Kavanaugh-Jones (Sinister, Upgrade) and Fred Berger (La La Land, Destroyer) on behalf of Automatik and executive produced by Sandra Yee Ling and Macdara Kelleher."
I think January's a pretty sensible placement for this film, as it means zero competition with other contenders from the genre.
[ad-e]
But credit where credit is due: this looks dark. And I do have a sweet tooth for under-the-radar horror. 
Images via Orion Pictures and Facebook
Having worked in children's media and publishing for almost a decade, Ben is thoroughly excited to now be able to swear in stories and features. He is such a big fan of Disney and Horror films that he started an LGBTQ+ podcast called 'Once Upon A Scream'. His mum listens. You can contact Ben at [email protected] Twitter: @PulsfordBen / Instagram: @thebenmidler