The 13 Most Anticipated Horror Movies To Come Out In 2020
Here are the most anticipated horror movies to come out next year.
If you love horror films and you're done with 2019, but not quite ready for 2021, then you're in luck.
Have a look…
1. The Grudge – January 3
We all remember the eerie creep and crawl of the 2002 Grudge set in Japan.
[ad-a]
January 3 sees the release of Ju-On (The Grudge) which will be set in rural America, centred around a haunted house that infects anyone who enters it with the rage of a spirit who met a horrifying end in the dwelling.
The remake is produced by Sam Raimi, primarily known for producing the cult Evil Dead series.
Get ready to ramp up the intensity with different iterations of the grudge curse!
[ad-b]
2. The Turning – January 24
Based on the Henry James novel "Turn of the Screw" (sounds somewhat harrowing), a young governess is hired by a man who has become responsible for his young nephew and niece after the deaths of their parents.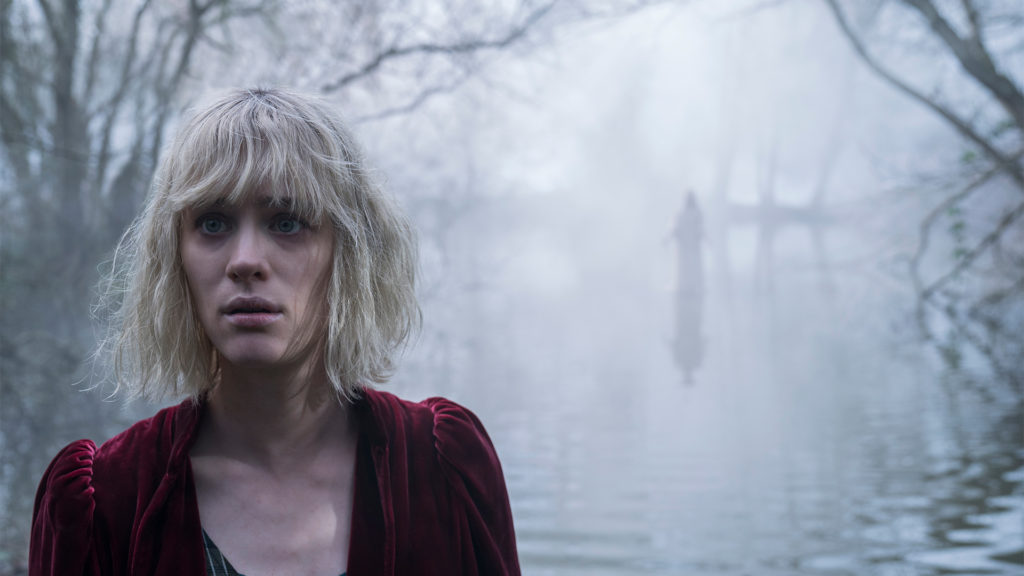 Blonde and inquisitive the children's newly hired nanny discovers the children have more to hide than on first impressions.
'Watch the children'.
[ad-c]
Starring Mackenzie Davis, Finn Wolfhard and Brooklynn Prince.
3. Gretel & Hansel – January 31
Stumbling upon a nexus of terrifying evil in a dark wood in a desperate search for food and work, a young girl and her brother walk right into a nightmarish fairy-tale.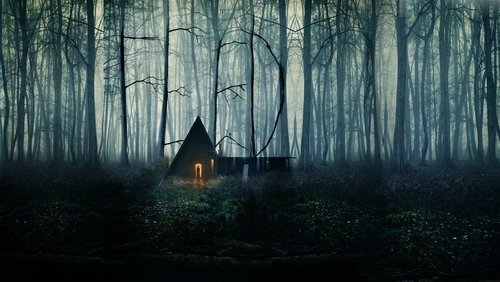 Directed by Oz Perkins, starring Sophia Lillis (It), Sammy Leakey and Alice Krige.
[ad-d]
4. The Lodge – February 7
A chilling slow burn, The Lodge tells the story of a young woman and her reticent new stepchildren as they find themselves isolated in the family's remote winter cabin.
Boxed away from the world, mysteries of a dark past begin to dredge up losses that seem to haunt them all.
From the directors of Goodnight Mommy – starring Riley Keough, Jaeden Martell and Lia McHugh.
Nerve shredding stuff!
5. Fantasy Island – February 14
In Blumhouse's new spin on Fantasy Island, enigmatic Mr. Roarke makes the secret dreams of his guests a reality at a luxurious, but remote tropical resort.
[ad-e]
Ascertaining the "life we have always dreamt of", "where everything is possible" sounds our cup of tea but at what cost?!
Fantasies soon become nightmares as the guests have to solve the island's mystery in order to escape with their lives.
Guests are told you must see your fantasy through – no matter what the cost.
'You want it, you got it'.
6. A Quiet Place: Part II – March 20
Starring Emily Blunt, Cillian Murphy and Noah Jupe – events at home force the Abbott family to venture into the unknown.
[ad-f]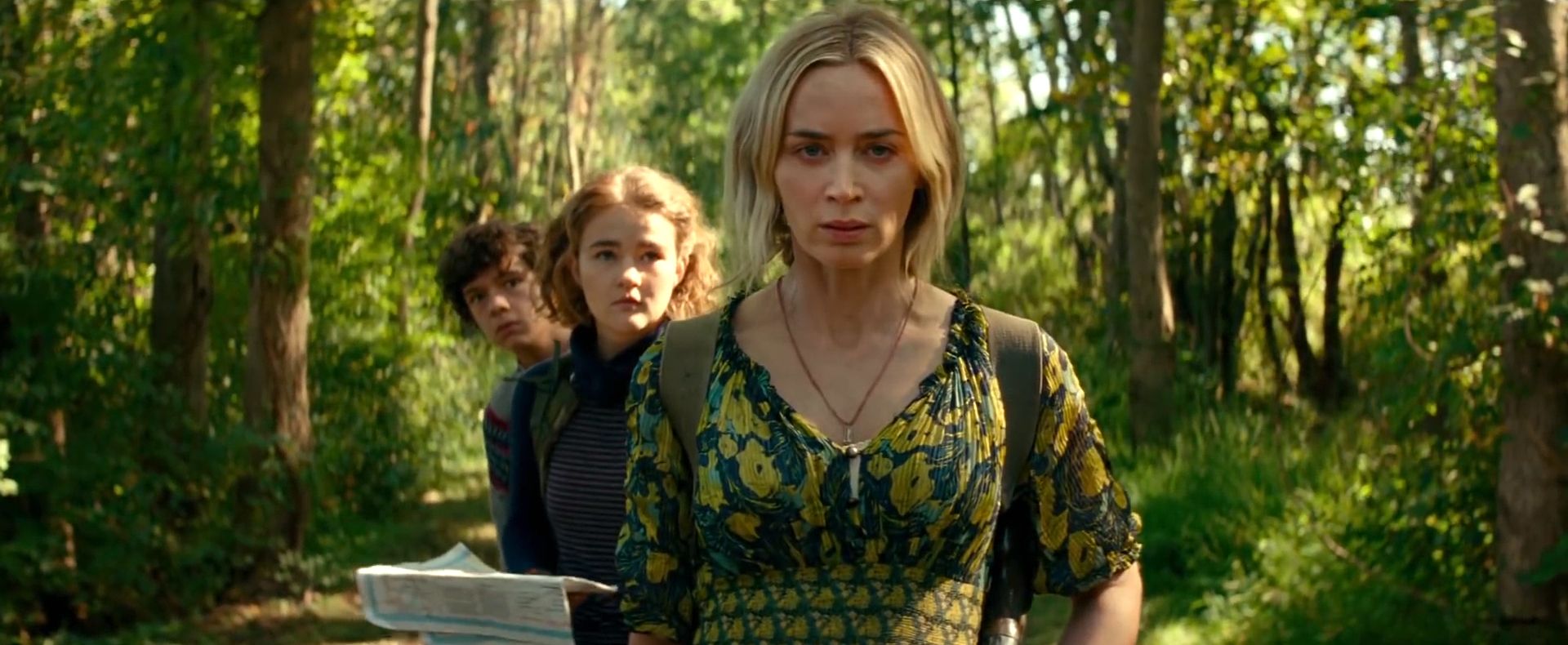 The terrors of the outside world are beyond their escape as they realise that the creatures that hunt by sound are not the only threats that lurk beyond the sand path.
The not-to-be missed trailer drops New Year's Day.
7. Antebellum – April 24
Successful author Veronica Henley finds herself trapped in a nightmarish reality and must find a way to break free of the horrors at hand.
[ad-g]
From the producers of Get Out, 'if it chooses you, nothing can save you'.
8. The Conjuring: The Devil Made Me Do It – September 11
The third instalment of the American supernatural horror film, The Conjuring is set to return in September 2020.
A chilling story of terror, murder and unknown evil. Real-life paranormal investigators Ed and Lorraine Warren are left in shock as one of their most sensational cases from their files, leaves them fighting for the soul of a young boy.
As the story unfolds, it takes them beyond anything they have seen before, to mark the first time in U.S. history that a murder suspect would claim demonic possession as a defence.
[ad-h]
9. Untitled Saw Project – May 25
Plot details still remain under wraps for the re-imagining of the horror film Saw as it leaves us in limbo amid its release in May 2020.
Lionsgate and Twisted Pictures new take on the franchise about a serial killer named Jigsaw who traps his victims in a labyrinth of games, puzzles and traps as the helpless victims fight for their survival, stars Samuel L. Jackson and Chris Rock.
In the new release, Rock will play a police detective investigating a series of grizzly crimes, and Samuel L. Jackson will play Rock's father.
[ad-i]
A much-anticipated reboot!
10. Candyman – June 12
As kids some of us may have been known to attempt the three-line repetition of "candyman" into the bathroom mirror, but, alas, most of us chickened out at two reps…
In a direct sequel to the original 1992 film, Universal Pictures revives the tale that is set to return to the now-gentrified Chicago neighbourhood where the legend began.
11. Antlers – June 16
A small-town Oregon teacher and her brother, the local sheriff, become entwined with a young student harbouring a dangerous secret with frightening consequences.
Directed by Scott Cooper, starring Keri Russell, Jesse Plemons and Jeremy T. Thomas.
[ad-j]
When myths become reality, when stories become truth.
12. Escape Room 2 – August 14
Yes. They got trapped again!
After the first instalment, Escape Room released in 2019, many of us were told a sequel would be coming in 2020.
Sony had previously announced plans for an April 17th, 2020 release date, but it has since been pushed back.
No plot details have yet been revealed, but the general synopsis goes that players compete to solve a series of puzzles to win $10,000. It starts as innocent fun but soon turns into a living nightmare as it unfolds each room is an elaborate trap that's part of a sadistic game of life or death.
13. Halloween Kills – October 16
The saga of Michael Myers and Laurie Strode continues in the next thrilling chapter of the famed Halloween series.
Starring Jamie Lee Curtis, Anthony Michael Hall and Judy Greer.
Everyone loves a slasher.
"Happy Halloween".
Universal Pictures has also announced its sequel Halloween Ends will be released in October 2021.