The 'IT' Pennywise Balloon Lamp Is Perfect For All Fans Of Horror This Halloween
This new red balloon lamp from Stephen King's IT is exactly what every horror fan needs…
We're all at least familiar with the TERRIFYING clown Pennywise, right?
I haven't got the guts to actually watch the movies so bare with me… My knowledge goes as far as, if there was a pub quiz question about the name of the clown in the film IT, then I'd get the answer right, that's it really.
So with Halloween creeping upon us (see what I did there?), people are starting to get some plans together, prepare a costume etc, you know how the drill goes.
FireBox has created its own version of a table lamp that is based on the famous balloon from the IT films.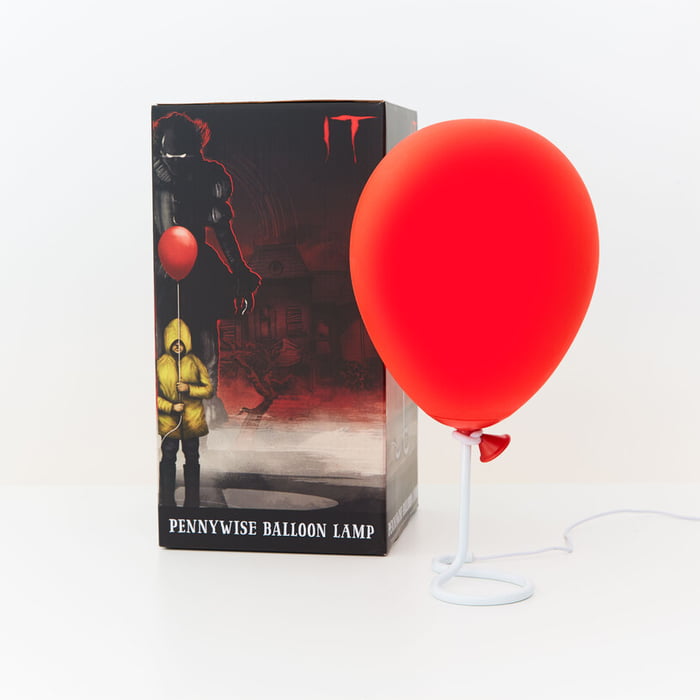 Costing at around £29.99, the lamp is now available to pre-order. I wouldn't even want to take that out of the box, never mind plug it in and switch it on!!
The description on the FireBox webiste has a warning stating:
"Warning: This balloon does not produce a clown-shaped shadow. If you see one, RUN. You are in immediate danger. Vacate the premises immediately. Pennywise appearance imminent."
And is also further described as:
"It's a "terrifying twist on your usual home decor" that lets you "relax knowing that an evil ancient clown is watching you."
With the upcoming release of IT Chapter 2 in cinemas tomorrow (6th September), people are anticipating what the 'Losers' Club' have been up to…and Pennywise of course.
There are also other pieces of IT merch available like the DVD set of IT Chapter 1, that comes with a Pennywise Funko Pop Keyring too:
Other sites have some other pieces of IT merch too, such as t-shirts, Necklaces, Pin Badges, Posters etc. 
The new film is based in the sleepy town of Derry, where the evil clown Pennywise returns 27 years later to torment the grown-up members of the Losers' Club, who have long since drifted apart from one another.
Immersive experiences of the film are now popping up and there's one at London's Waterloo Station called "IT Chapter 2: The Vaults Experience".
The event was designed to give ticket holders the chance to follow in the footsteps of the Losers Club through disused tunnels and walk ways. There were nine themed areas, which all relate to the dark and petrifying things in Derry (where the film is set), including a replica of the abandoned house where Pennywise lives and the sewers where he stalks his victims.
I mean, it's hell of a marketing ploy but terrifying nonetheless.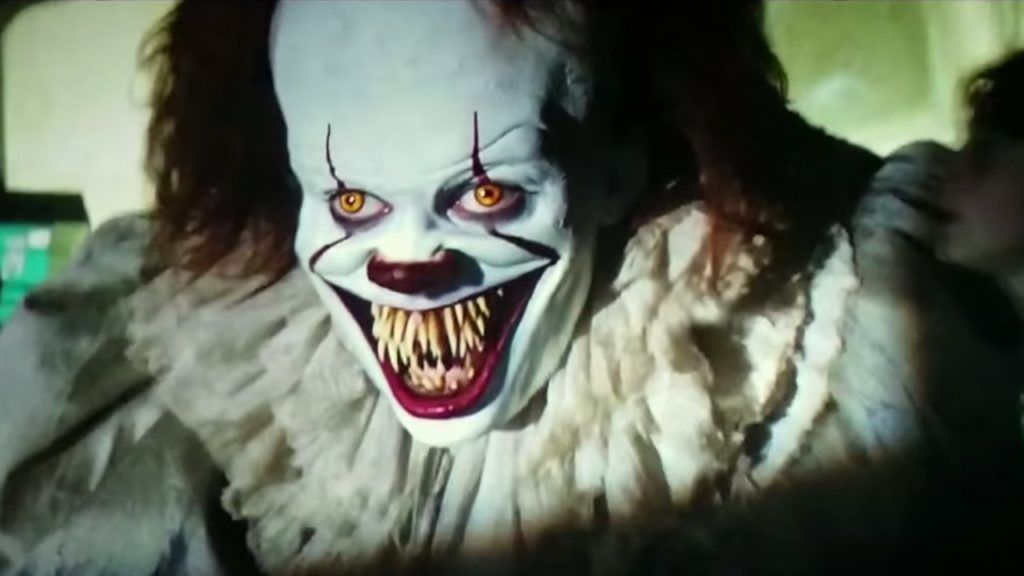 Just look at the gnashers on him! It's enough to make anyone have nightmares for about 4 years!
Best of luck watching that on the big screen…
Images via New Line Cinema, Firebox
Sofi Sheppard is a recent graduate a lover of all things Marvel, Disney, Harry Potter and basically any rom-com or musical ever made. She is an avid Vine enthusiast and also enjoys Pina Coladas and getting caught in the rain. You can contact Sofi at [email protected]