The Trailer For Umbrella Academy Season 2 Is Here
Umbrella Academy season 2 is coming later this month as Netflix released the trailer online.
The more I think about that particular series, the less I like it. I sort of enjoyed it at the time, but more and more I come to terms with the fact that it's far too try-hard, not very cool at all and the future boy is very annoying and unlikeable.
NONETHELESS, the numbers speak for themselves and Netflix are bringing back the series and Umbrella Academy season 2 will be with us on the 31st of July.
The series has a pretty great cast – I'll give them that – starring Ellen Page as Vanya, David Castañeda as Diego, Tom Hopper as Luther, Robert Sheehan as Klaus, Aidan Gallagher as Number Five and Emmy Raver-Lampman as Allison, but that's where the charm ends for me.
Have a watch of the trailer…
I'm sorry, but this is my last complaint; I really hate Hazel and Cha Cha and especially hate that goon who was trying to get off with Ellen Page. I know they're supposed to be the bad guys, but they are utterly devoid of any charm and are almost entirely unwatchable.
Why does every TV show that isn't for kids have to be gritty and violent now? Even comedy programmes are finding a way to be obscenely gory these days. Sick of it.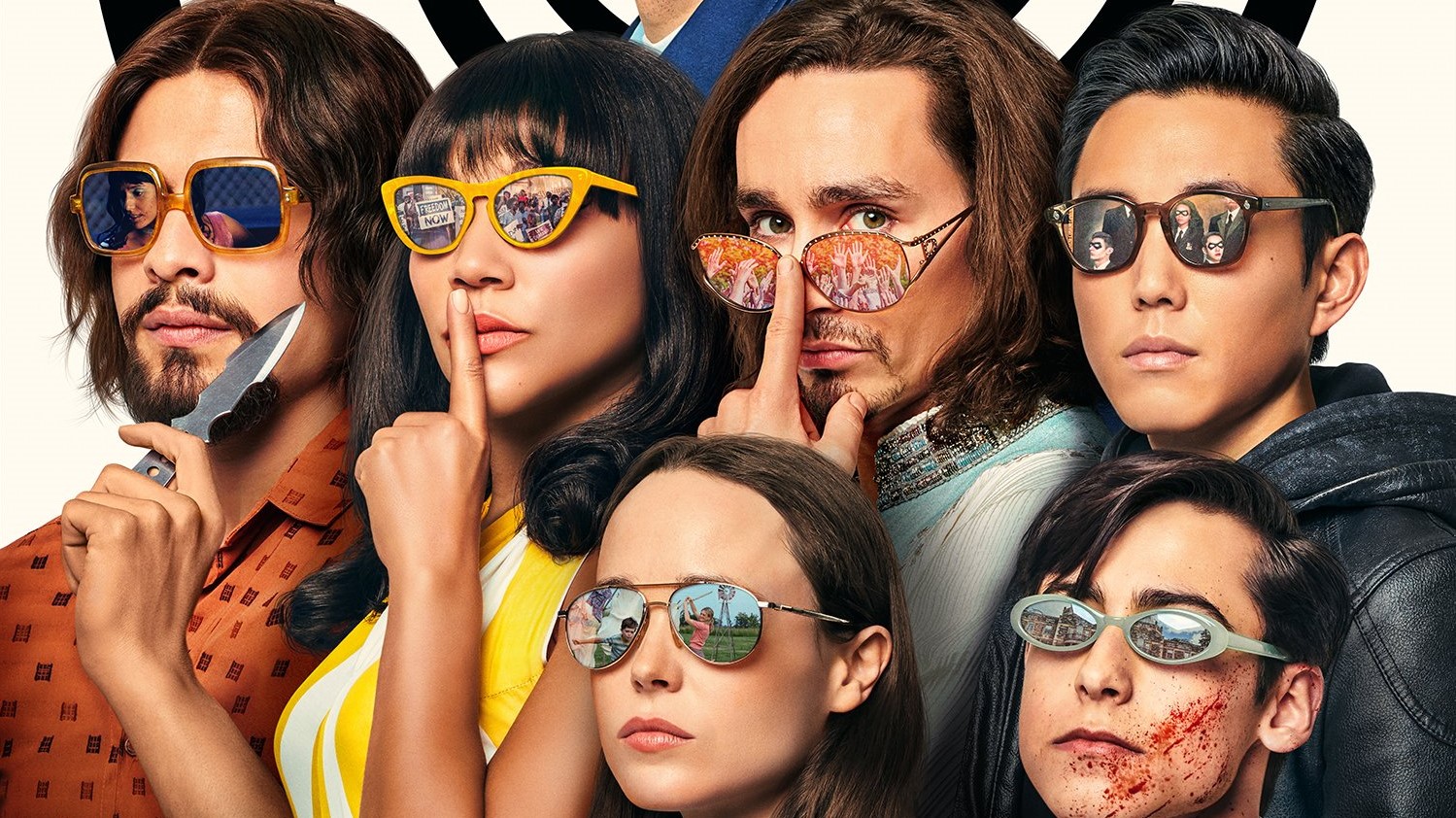 Look, I'm not saying I won't watch it – although I probably won't – but I am saying that just like last time it came out, we'll all think it's good until The Boys comes out on Amazon Prime and everyone forgets about the Netflix show.
And here's the real kicker; I thought The Boys was just okay.
Anyway, it's not often you hear from the composer of a show, but Jeff Russo – composer of The Umbrella Academy – teased a "big change in setting" for the next season, saying:
"We use score in a very meaningful way to support the emotional arcs of all of our characters in season one. We'll be doing that again in season two… There's a lot of new and then there's a lot of the same.

"It's a lot of both, but it's definitely a thrill ride this year".
You'll be able to watch The Umbrella Academy season 2 come the 31st of July.
Images via Netflix
Alfie Powell joined as an apprentice and was probably hired because he was likely the only person who applied. He's been blagging his way through writing articles for four years now and he's definitely showing signs of slowing down. When not writing for The Hook, Alfie finds time to indulge in his favourite hobbies, such as drinking and sitting down.