Originally debuting in true zombie-fashion on Halloween 2010, it has been announced that AMC's The Walking Dead is set to wrap up after eleven seasons with an "epic final chapter" in 2022.
Fans of the zombie apocalypse series based on Robert Kirkman's comics needn't fret too much though as AMC has already given the green light for an all-new TWD spinoff starring fan favourites Norman Reedus and Melissa McBride in their roles as Daryl Dixon and Carol Peletier.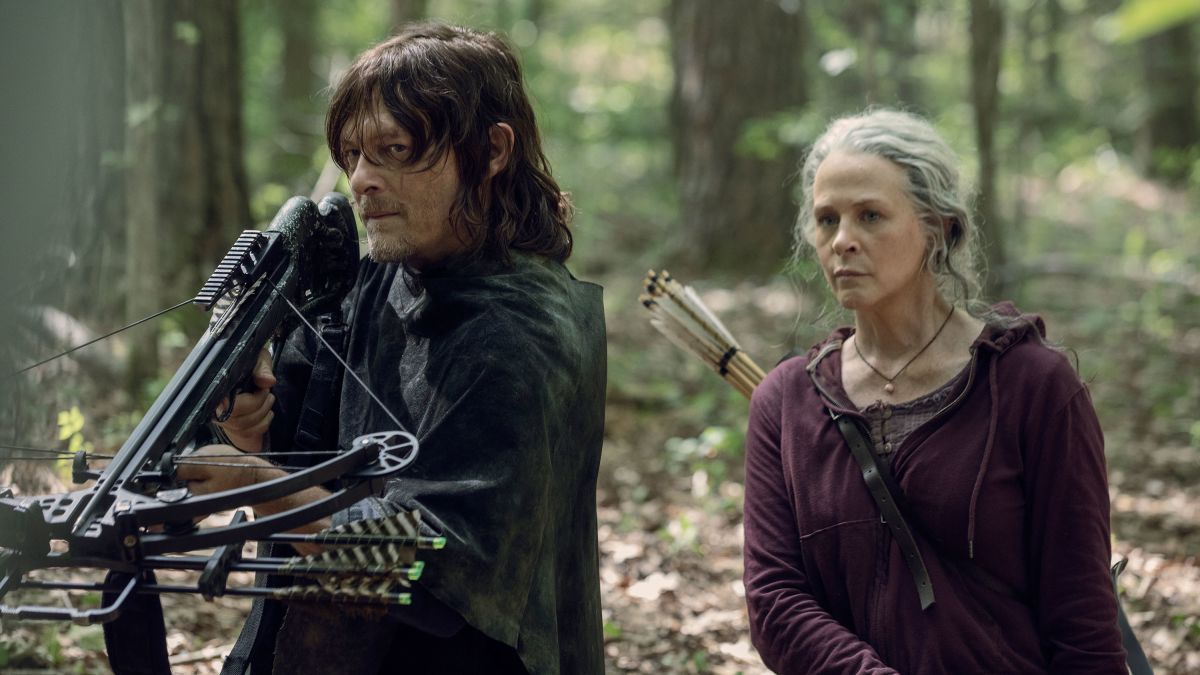 The currently untitled series is scheduled to debut in 2023 after a super-sized eleventh season that will run over two years for a total of 24 episodes premiering in late 2021.
Prior to that, many fans will have been eagerly awaiting the season 10 finale which had been delayed due to the ongoing pandemic which is set to air as a special episode on October 4.
Speaking on the "ten years 'gone bye'", Kang, who took over as TWD showrunner from Gimple at the start of season 9 said: "I look forward to digging in with our brilliant writers, producers, directors, cast and crew to bring this epic final chapter of Robert Kirman's story to life for our fans over the next two years".
It has been revealed that original EP, Gimple will once again join forces with AMC and Kang to co-create Daryl and Carol's spinoff series and Kang couldn't be more thrilled:
"The Walking Dead flagship series has been my creative home for a decade and so it's bittersweet to bring it to an end, but I could not be more excited to be working with Scott Gimple and AMC to develop a new series for Daryl and Carol".
"Working with Norman Reedus and Melissa McBride has been a highlight of my career and I'm thrilled that we get to keep telling stories together". 
It has also been announced that AMC and Gimple are set to develop a Tales of The Walking Dead – an anthology series.
Tales will focus on TWD's individual characters 'from the clearly expanding Deadverse, both new and old'.
Gimple described it as: "An episodic anthology with individual episodes or arcs of episodes focused on new or existing characters, backstories, or other stand-alone experiences".
So, although the end is nigh for the original TWD blockbuster, fans can at least rest easy in the knowledge all is not lost.
Every cloud.
Images via AMC