These are the celebrities absolutely winning at Dolly Parton's meme challenge
It's been the online trend of the week.
[ad-a]
And celebs are pretty trendy folk, so naturally they have jumped at this over the last few days – or more the PR teams who look after their socials have.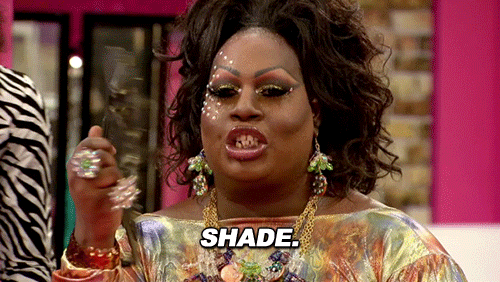 I kid, I kid.
I actually really hope the celebs themselves were behind their individual Dolly Parton meme challenge snaps, 'cause the ones I've seen have been titillating.
What is the Dolly Parton meme challenge?
You might not know this latest internet trend by its name – it's not exactly got a short and snappy one like the 'Ten Year Challenge" – but most of you reading this will have probably taken part in it this week, anyway. Or at the very least, you've seen endless versions of those four squares haemorrhaging your feeds.
[ad-b]
You might have called it something like that "LinkedIn, Facebook, Instagram, Tinder meme challenge" and if you took part in it, you probably spent way too long perfecting each one of those images for optimum LOLs and likes. If you're still completely lost, here's a visual aid.
Yep, that's the meme that started it all on social media this week.
[ad-c]
Queen of country music Dolly Parton kicked off the internet trend earlier this week when she posted snaps of four iconic Dolly looks, assigning each one to a popular social media site. She added the following caption to her creation, because she is an absolute queen:
"Get you a woman who can do it all 😉"
Dolly ended up sparking a huge online trend (obviously, 'cause she's a timeless trendsetter), with endless celebs, companies and television shows following suit on their social media channels.
It's pretty easy really; you pick a smart, work look for your LinkedIn pic, a humble, wholesome pic for your Facebook pic, a glamorous, overly-filtered pic for your Instagram pic and, well, a saucy (that wasn't my first pick for that adjective, FYI) pic for your Tinder pic. My gays loved that one.
[ad-d]
Celebs especially have produced some truly iconic versions of Dolly's OG meme this week. Some so iconic, in fact, I thought I'd definitively hand-pick a top ten on behalf of The Hook.
So here goes. The Hook's (my) top ten Dolly meme pics.
10. Miley Cyrus, because on all four platforms she gives zero f**ks.
9. Terry Crews, because how could I NOT? Also, the Dolly reference is on point.
[ad-e]
8. Viola Davis, for showing us how a true queen reigns her social kingdom
7. Gordon Ramsey, purely for that outrageous Tinder pic.
6. Will Smith, for reminding us all just how diverse his skillset really is.
I swear I'm not just judging this by the Tinder shots. If I were Will would've one, FYI.
[ad-f]
5. Cara Delevingne, for being Cara Delevingne.
4. Ellen Degeneres, 'cause that Tinder pic is literally all I need to get me through the last few days of January.
3. Doug the Pug, for that beanie and flat white combo. Plus, he probably is on LinkeIn.
[ad-g]
2. The Jonas Brothers, because credit where credit is due; this is spot on. And for once I'm not eye-rolling so hard it hurts at one of their posts.
WINNER: Mark Ruffalo, because his real superpower is cuteness.
Oh, and honourable mention to the cast of Friends.
[ad-h]
Still trendsetting at 74 years old, FYI. Dolly is my kind of influencer.
Images via Instagram