This French Chocolatier Has Designed A Coronavirus Easter Egg
This French pastry chef and chocolatier has actually designed Easter eggs modelled after the novel coronavirus
It will always be too soon for this.
If you ask me, it's too soon for regular Easter eggs right now, let alone coronavirus-themed ones.
FFS, humanity really is beyond hope, isn't it?
The viral eggs have been designed by world-famous chocolatier Jean-François Pré
According to Le Telegramme, the viral eggs (lovely) are modelled off the the novel coronavirus – which has infected well over 100,000 people across the globe – and have been designed by French pastry chef and chocolatier Jean-François Pré.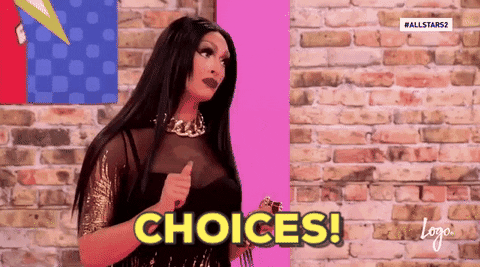 If you watch Bake Off, you know that a good chef/baker/chocolatier (whatever) is always looking to push the boundaries of our expectations; to create something so awe-inspiring, that it takes our brains a few seconds to actually digest what it is we're looking that upon its reveal. However, I hate to say it, but however tacky and inappropriately-timed these ghastly eggs might be, you can't argue that Pré has done just that.
He's f*cking shocked people and it's seriously hard to do that in the dastardly times we're living in.
I wonder if Paul would give him a handshake? Oh, wait we're not allowed to do that anymore.
I bet Cadbury's and Mars are kicking themselves right about now.
The milk-chocolate eggs are modelled after COVID-19
Anyway, the eggs are modelled after the novel coronavirus that is causing mass-panic across the world right now; a virus which over 107,000 people have caught and 3,649 have been killed by (as of Saturday 8th March 2020).
The eggs are made of pure milk chocolate that's been carefully painted black and mixed with red-coloured almonds to create a crunchy exterior. They're also laced with coronavirus for kicks.
Kidding.
The world famous chocolatier is currently selling the viral eggs at his shop in Landivisiau, western France.
Pré designed the eggs because he was so tired of hearing about coronavirus
Pré recently told French publication, Le Telegramme that he came up with the idea out of frustration. He reportedly concocted the unique Easter egg as a means of releasing some tension caused by the virus and the media's reaction it.
Pré told Le Telegramme:
"I'm a little tired of hearing about it.

"I tried to take it as a joke."
Wow. I do that by writing cynical articles for The Hook, but to each his own. At least he's upfront and on the nose, I guess.
According to Le Telegramme, Pré had sold at least four of his viral eggs as of 4th March 2020.
Important information about coronavirus
COVID-19 is a new illness that can affect your lungs and airways. It's caused by a virus called coronavirus. The UK Chief Medical Officers have recently raised the risk to the public from low to moderate in recent days.
As of 7th March 2020, 21,460 people have been tested in the UK, of which 206 were confirmed as positive. Two patients who tested positive for COVID-19 have died.
To avoid contracting COVID-19, be sure to wash your hands with soap and water often, always wash your hands when you get home or into work, use hand sanitiser gel if soap and water are not available, cover your mouth and nose with a tissue or your sleeve (not your hands) when you cough or sneeze, put used tissues in the bin straight away and wash your hands afterwards and try to avoid close contact with people who are unwell.
Oh, and don't temp fate by eating giant Easter eggs modelled after the virus that is plaguing the world right now. 
Images via Getty
Having worked in children's media and publishing for almost a decade, Ben is thoroughly excited to now be able to swear in stories and features. He is such a big fan of Disney and Horror films that he started an LGBTQ+ podcast called 'Once Upon A Scream'. His mum listens. You can contact Ben at [email protected] Twitter: @PulsfordBen / Instagram: @thebenmidler