Tony Hawk's Pro Skater is finally getting remastered and you'll be able to get your grubby mitts on the first two games later this year, on September 4th to be exact.
When I'm pressed to think of games that I would love to be remastered, I can only think of a few; I really liked that 007 Legends game and a better-working and looking version of that would be nice, and then there's Call of Duty: Modern Warfare 2. What a game.
I've not played the new version of that yet – just Call of Duty: Modern Warfare – and for all I know that could have everything I wanted, but I am desperate to traverse the White House during a storm in the middle of the night after it was taken over by the enemy. So good.
That's not what this is about though, and instead it's Tony Hawk's Pro Skater 1 and 2. I only have one memory of those games and it's a traumatic one. I got one for Christmas as a child, I set it down on the side while I was opening other presents and then I never saw it again. I can only assume it was thrown out with all of the wrapping paper and boxes, but I never smiled again.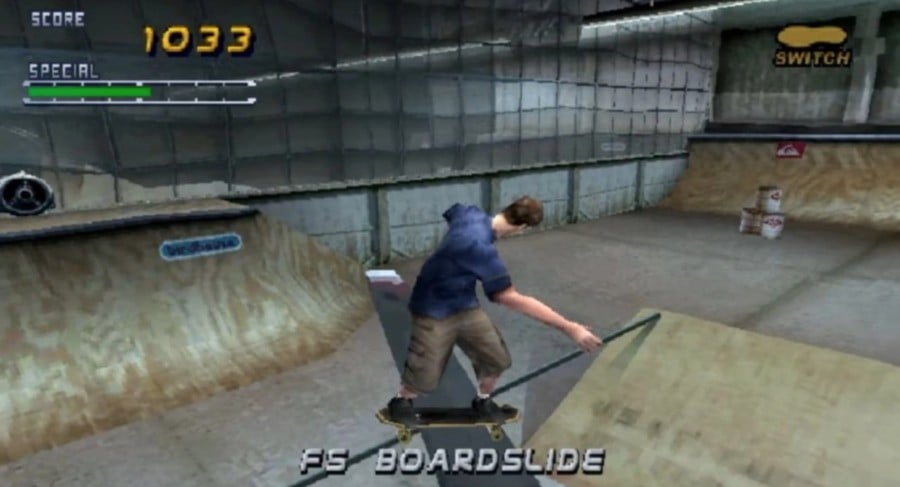 The best part of 20 years later and I'm still mad.
Anyway, maybe I will finally be able to play those games as they have been remastered and are coming to PS4 and Xbox One later this year.
Here's the trailer:
Courtesy of Activision, who acquired the original producers of the game – Neversoft – the news was shared by Tony Hawk himself.
He tweeted the message "Happy Birthday to me!" along with a picture of the remake and release date of the fourth of September 2020.
Under the watchful eye of Activision, the games have been remastered by Vicarious Visions, who were responsible for the the recent remakes of the Crash Bandicoot series, which went down dangerously well.
In a weird twist, I think I'd also like a remaster of Fifa 98 or something. Great players, low transfer costs, baggy shirts and I'd get to see Highbury and Old Wembley again.
That would be cool.
Anyway, yeah, 4 September this year. Be there.
Images via Activision