Uncle Ben's Are Changing Their Branding Due To Black Lives Matter
Uncle Ben's have announced that they are to change their branding in light of the Black Lives Matter movement, which kicked into a higher gear following the murder of George Floyd.
As the world begins – or at least tries – to turn a corner in systematic racism, many brands have had to rethink their marketing strategies; many of which they have been using since their inception. To some, this might seem like a futile act of hopping on the bandwagon, but the reality is that it's often the smallest changes that make the biggest difference.
Uncle Ben's is a rice company that has featured a kindly-looking, elderly black man called Uncle Ben as their mascot since the 1940s. Thought he has lasted for the best part of 80 years, Mars – the company who owns the rice brand – have decided that his time has come, as they endeavour to update their 'visual brand identity'.
In a statement Mars said:
"As a global brand, we know we have a responsibility to take a stand in helping to put an end to racial bias and injustices.

"As we listen to the voices of consumers, especially in the black community, and to the voices of our associates worldwide, we recognise that now is the right time to evolve the Uncle Ben's brand, including its visual brand identity, which we will do.

"We don't yet know what the exact changes or timing will be, but we are evaluating all possibilities.

"Racism has no place in society. We stand in solidarity with the black community, our associates and our partners in the fight for social justice.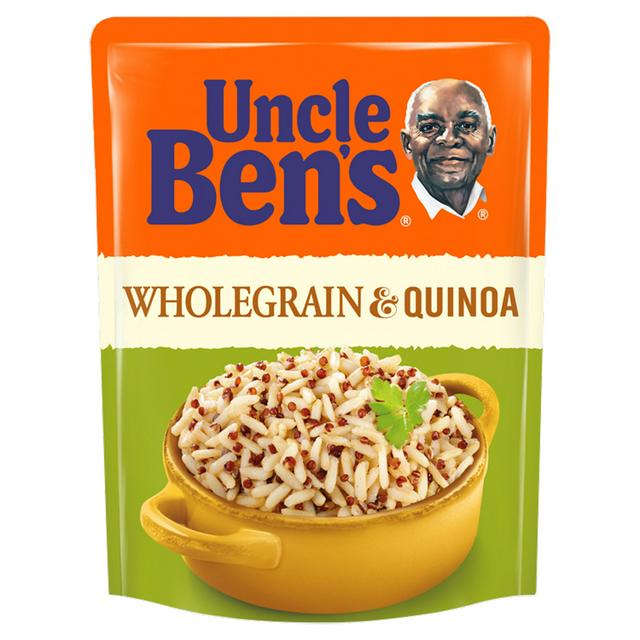 "We know to make the systemic change needed, it's going to take a collective effort from all of us – individuals, communities and organisations of all sizes around the world".
According to the official website, the Uncle Ben's logo and name are based on a black Texan rice farmer who was, unsurprisingly, known as 'Uncle Ben'. The maitre d' at a Chicago restaurant called Frank Brown was approached after the company chose its name and agreed to pose as the face of Uncle Ben and the rest, as they say, is history.
This isn't the first instance of holdings companies changing their brand identities in response to the Black Lives Matter movement, as Quaker announced that their Aunt Jemima pancake mix and syrup products will also undergo a shift in identity.
Aunt Jemima is another food mascot portrayed as a black person, but this time as a "Mammy archetype," who was usually a black woman in the South of the United States – essentially a live-in nanny – who would care for the children of rich white families.
In a statement, Quaker Foods North America said:
"We recognise Aunt Jemima's origins are based on a racial stereotype.

"As we work to make progress toward racial equality through several initiatives, we also must take a hard look at our portfolio of brands and ensure they reflect our values and meet our consumers' expectations".
Back in the day, white Americans would refer to older black people as "Aunt" or "Uncle" as, in general, they refused to give them the titles or mister or missus.
Neither brand has made it clear what their next step will be or when it will come into effect.
Images via Mars, Quaker
Alfie Powell joined as an apprentice and was probably hired because he was likely the only person who applied. He's been blagging his way through writing articles for four years now and he's definitely showing signs of slowing down. When not writing for The Hook, Alfie finds time to indulge in his favourite hobbies, such as drinking and sitting down.