What Are The Best Films On Netflix? The 35 Best Movies To Watch On Netflix Right Now
Scenario: You finally settle down to watch a good film and you fire Netflix up on the tele BUT, there's way too much choice.
You end up spending so much time searching for a film, that you end up getting really annoyed so you storm off to bed and sleep it off.
It's fine, we've all been there.
However, I've got you covered. Here's list of awesome movies to watch on Netflix. It's a real mixed bag of all genres and I hope you can find something to entertain you for an hour or two.
Or three.
What are the best films to watch on Netflix?
1. Kingsman and The Secret Service
Agent Harry "Galahad" Hart (Colin Firth) from the Kingsman Secret Service helps the troublemaker Gary "Eggsy" Unwin (Taron Edgerton), who is the son of an agent that saved the lives of Harry and his team, sacrificing himself seventeen years ago. Harry invites Eggsy to be a candidate to the vacancy of a new agent in the agency, and he is trained by Agent Merlin (Mark Strong) and competes with other candidates. Meanwhile, the Kingsmen investigate the industrialist Valentine (Samuel L Jackson), an insane genius of technology who is plotting a deadly plan with his assistant Gazelle (Sofia Boutella) to save Earth from global warming, eliminating most of the population with a chip and saving only those that he has chosen. I mean, Colin Firth and Taron Edgerton teaming up and kicking ass (what more could you want?)
2. Sully
Tom Hanks stars as Chesley "Sully" Sullenberg, a pilot who in 2009 landed a passenger plane in New York's Hudson River after both engines were disabled by a bird strike just 80 seconds after takeoff, ultimately saving the lives of all 155 passengers on board. Although the flight itself lasted just three minutes, Sully concentrates on the accident's aftermath as Sully is brought before the National Transportation Safety Board to explain why he chose to ditch the plane in the river rather than attempting to land at either LaGuardia Airport in New York, or New Jersey's Teterboro Airport. Anything Tom Hanks does is amazing anyway.
3. Bridesmaids
Bridesmaids is a chick-flick masterpiece and was released in 2011. It truly captivates the meaning of sister-hood and presents the stress that both bridesmaids and the maid of honour goes through. Think The Hangover, but with a lot more fuchsia and ruffles. Kristen Wiig plays Annie Walker, a single woman, trying to navigate her already crumbling life, while her best-friend's is coming together perfectly. It falls to Annie to organise dress fittings, hen dos and bridal showers, all the while attempting to corral Lilian's motley crew of bridesmaids to great comic effect. That "help me, I'm poor" scene on the plane is so relatable!
4. Baby Driver
Very peculiar film this is… John Hamm stars alongside Jamie Foxx in a group of several criminals who steal, kill, and run for a high sum of money given to them by their boss (Kevin Spacey). The main plot is based around their getaway driver, Baby (Ansel Elgort) who listens to music constantly to drown out his hearing condition and ends up falling for innocent waitress Debora (Lily James).
5. The Great Gatsby
A Leonardo DiCaprio classic. The film is an adaptation of F. Scott Fitzgerald's Long Island-set novel, where Midwesterner Nick Carraway (Toby McGuire) is lured into the world of his neighbour, Jay Gatsby. Soon enough, however, Carraway will see through the cracks of Gatsby's nouveau riche existence, where obsession, madness, and tragedy await. It follows the lavish, yet lonely lifestyle of Gatsby, who is a millionaire that throws these extravagant parties in hope of reuniting with the love of his life, Daisy (Carey Mulligan).
6. Matilda
Matilda came out in the 1990s and was by far one of the best film adaptions of a Roald Dahl classic. It follows the tale of a little girl, from an…interesting family, who has magical telekinetic abilities and causes mayhem for her horrible headteacher, Ms. Trunchbull (Pam Ferris). Totally meme-able, this film has some magnificent scenes that will forever entertain e.g. Bruce Bogtrotter and the GINORMOUS chocolate cake, Amanda Thripp being flung across the playground by her plaits (I truly believe "Amanda Thripped" should become a verb) and that pancake scene (you know the one).
7. The Wolf of Wall Street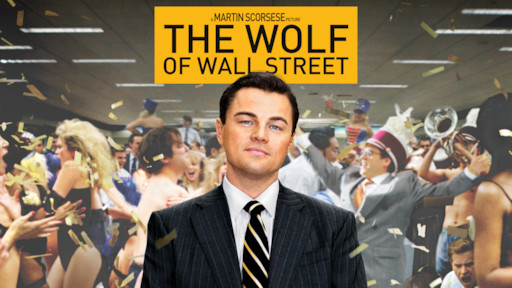 Directed by Martin Scorcese, The Wolf of Wall Street follows Jordan Belfort (Leonardo DiCaprio), who starts as a stockbroker on the Wall Street trading floor in the late 1980s. As he makes more money and his lifestyle races to catch up, he sets up a firm, Stratton Oakmont in the early 1990s before proceeding to swindle wealthy financiers out of their fortunes, even as the authorities close in. It's all the more compelling because the film is based on the memoirs of the real-life Jordan Belfort, who is now a motivational speaker. With an all-star cast featuring DiCaprio, Jonah Hill, and Margot Robbie, The Wolf of Wall Street is ridiculous and exhilarating. A true, three hour long masterpiece from Scorcese.
8. After
Based on a Harry Styles fanfic, this fictional story brings two complete opposite personalities together in this coming-of-age love story. If you've read the books by Anna Todd, then you'll know how much Hardin's (Hero Fiennes Tiffin) character, develops. A great watch, if you're into the romantic type films…
9. Spider-man: Homecoming 
One of the newest additions to the Avengers, Tom Holland proves to be an outstanding Spider-Man in his first solo film as our fave web-slinger. Peter finds himself trying to be a friendly-neighbourhood Spider-Man and listening to his mentor (Tony Stark's) orders but ends up getting into all sorts of trouble, whilst navigating his way through high school. Full of action and wit, and a great watch too.
10. The Fault in Our Stars
Based on John Green's novel, this sweet but heart-wrenching tale of two terminally ill teens, Hazel-Grace Lancaster (Shailene Woodley) and Augustus Waters (Ansel Elgort), who are trying to live their lives together while battling illnesses. A proper tear-jerker so get your tissues ready..
11. Jurassic Park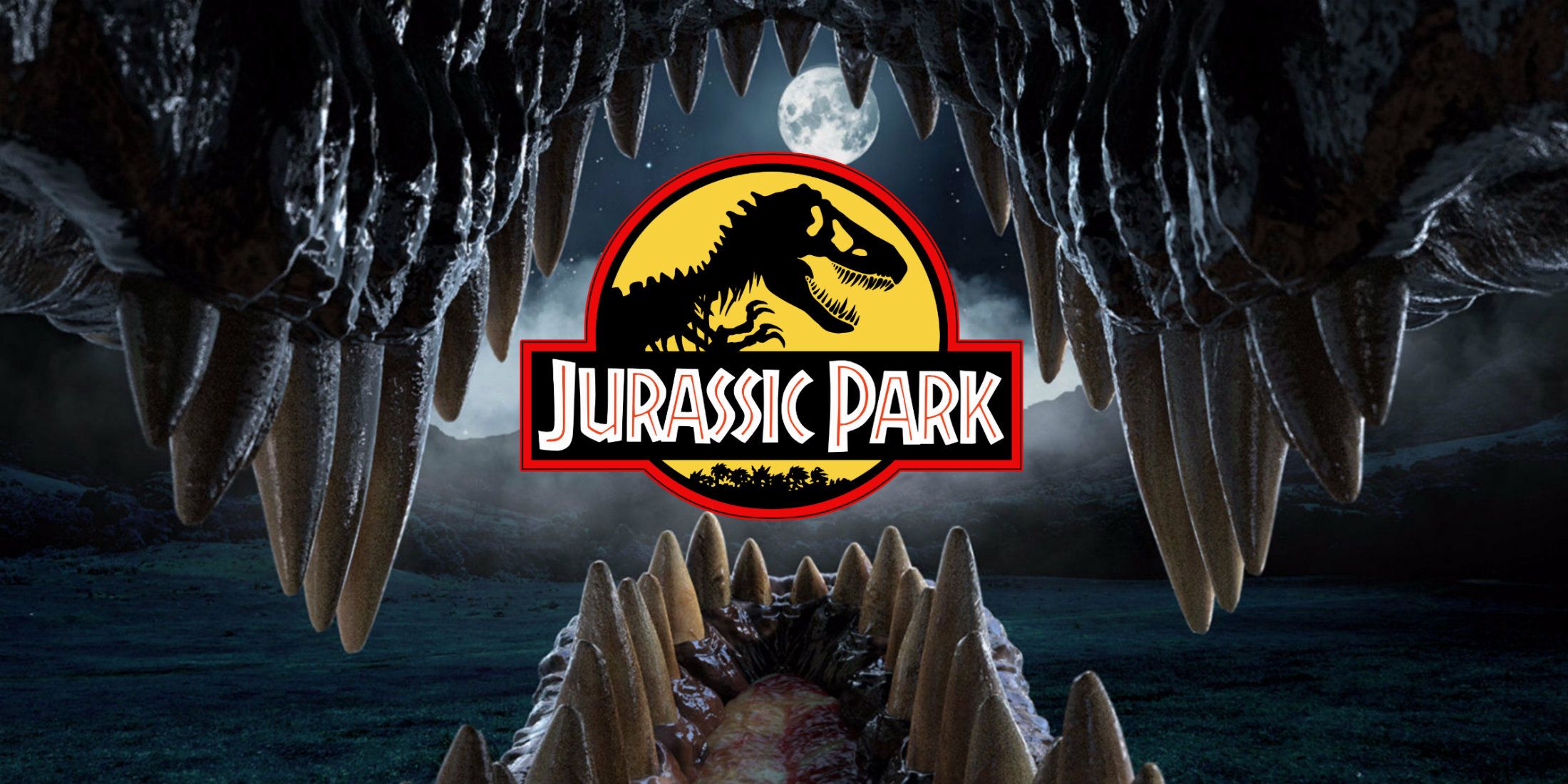 An absolute classic. And, with all three dino films now streaming on Netflix, there's no excuse not to immerse yourselves back to a time when dinosaurs roamed the earth. Starring Sam Neill and Laura Dern, this iconic movie bagged itself three Oscars, including one for Best Sound Mixing (you'll recognise that theme song anywhere!)
12. Ant-Man
Another new addition to the Avengers clan, we have Paul Rudd playing Marvel's Ant-Man. A personal fave of mine, due to thel wit and humour in the movie, Rudd plays this part phenomenally. Full of action, romance and a great plot, this movie is a great Marvel watch! And Ant-Man 2 is just as good.
13. Lion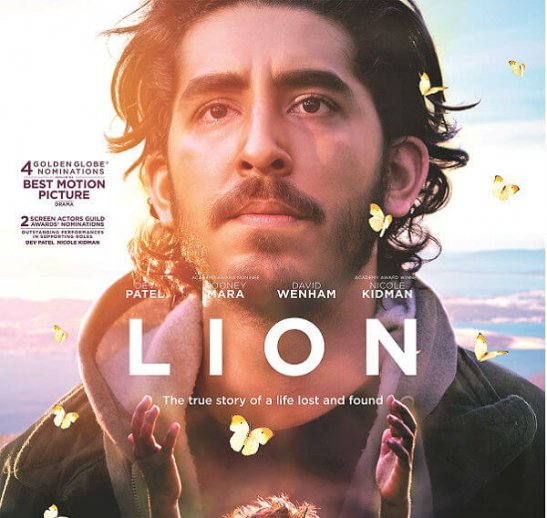 Based on the memoir of Saroo Brierley, Lion follows the life of a young boy who is separated from his mother and younger sister in Khandwa, India, when he is just five years old. The film picks up with Saroo (Dev Patel) 20 years later, now living with his adoptive parents in Australia. When he moves to Melbourne to start university, Saroo finds himself determined to discover the story of his childhood and adoption – with a little help from Google Earth.
14. Get Out
This satirical horror film written and directed by Jordan Peele was an unexpected hit in 2017. Daniel Kaluuya – who you might recognise from the Black Mirror episode '15 Million Merits' – plays Chris, a photographer who reluctantly agrees to visit the family of his white girlfriend, Rose, at their country estate. While Rose's parents make a disconcertingly over-the-top effort to show they're cool with their daughter's black boyfriend, Chris begins to suspect that something deeply sinister is going on in the secluded house. Peele does a phenomenal job of weaving a gripping horror film around a damning critique of under-the-surface racism. A movie that will definitely keep you on the edge of your seat!
15. The Kissing Booth
A Netflix original, this chick-flick is a feel-good watch that based around two best friends, Elle (Joey King) and Lee (Joel Courtney) who tell each other everything, except Elle ends up falling for Lee's older brother, Noah (Euphoria's Jacob Elordi), which she isn't too pleased about. The unlikely pairing end up kissing at a kissing booth in a carnival, hence the film title. It's everything you want from a cheesy rom-com.
16. The Grand Budapest Hotel
Ralph Fiennes stars as Gustave H, the eccentric concierge of a hotel in a fictional European country between the First and Second World Wars. When Gustave becomes implicated in a bizarre murder plot, he turns to his lobby boy (Tony Revolori) for help. Director Wes Anderson ramps his distinctive directorial style all the way up in this comedy which alternates between being bewitchingly beautiful and absurdly funny.
17. The Hunger Games
The film collection that we all seemingly seemed to sleep on (well I did) until Netflix added it to its streaming service. The film follows the brave tribute Katniss Everdeen (Jennifer Lawrence) who volunteers to take her sister's place in The Hunger Games – a grim and brutal battle royale style survival game. A marvellous dystopian narrative, with a love-triangle and star-studded cast thrown in, makes for a great watch. There's four Hunger Games films to get watching.
18. Inception
Christopher Nolan's Oscar-winning sci-fi bonanza is now on Netflix. If one level of reality isn't enough for you then what better way to escape than through Nolan's multi-levelled, action-packed dreamscape? Crazy special effects are combined with a remarkable intellectual feast for one of the most unusual and augmented action films of the last decade. It's a bit like trying to do an impossible Sudoku. Completely mind-boggled me. And it's got Leonardo DiCaprio in it. Winner winner.
19. To All The Boys I've Loved Before
Another awesome Netflix original comes in the form of TATBILB. The films is simple enough, following the life of Lara-Jean who ends up fake-dating heartthrob Peter Kavinsky (Noah Centineo) to make the school jealous. A real guilty pleasure.
20. Secret Obsession
It's been a good few years for Netflix originals, and this thriller is the latest in a long line of them. The film tells the story of a woman who ends up getting into a serious hit and run incident, developing a memory loss condition that leaves her having to re-build her life. Her 'husband' takes her home and settles her back in but there's something not right with him and there are little clues that don't add up. It's definitely one to keep you on your toes.
21. About Time
If you're a fan of a British rom-coms (a complete different breed to American ones) then this is the film for you. It's charming, romantic, funny and a darn good watch, featuring one of the queens of romantic films, Rachel McAdams, who falls in love with a time-traveller and lives a perfect little life together. This is a soppy yet wonderful film from Richard Curtis.
22. The Miseducation of Cameron Post
After being caught in the backseat of a car having sex with her best friend, Cameron Post (Chloë Grace Moretz) is sent to a gay conversion camp by her devious aunt. She becomes subjected to the repressive camp guidelines, created by workers who claim that their regime can help "cure" young people of their homosexuality. However, Post finds herself drawn to two of the camp's rebellious outcasts.
23. Blackfish
More a documentary than a film, but nevertheless it's an amazing watch. Covering the dark truth behind the SeaWorld corporation and its treatment of the killer whales at the facility, it delves into the hunting, surviving and tragic accidents regarding these animals who know no different because they have been raised in captivity. An important doc.
24. The Impossible
Truly one of the most heart-breaking films I have ever seen. It is based on the true story of a British family who go to spend Christmas abroad, however there is a huge tsunami that separates the whole family. It covers, love, loss, tragedy and features a young Tom Holland. Will they find one another again? Will they survive it? I can guarantee that you will cry.
25. Kidnap
A harrowing tale of a child abduction with one determined mother (Halle Berry). She has everything thrown in her way but nothing can stop her from getting her son back. But what else does she find out about the abductors?
26. The Big Short
Witty, outrageous and at times chilling, The Big Short will reaffirm your cynicism of Wall Street. Starring Christian Bale, Steve Carrell, Brad Pitt and Ryan Gosling to name a few, this comedy-drama was one of the more unexpected films to come out of 2015. Originally a book by Michael Lewis on the financial crash, this BAFTA and Academy Award winning adaptation brings to the screen the crisis of 2008 and its roots. Be prepared to be both enlightened and enraged.
27. Just Go With It
Incase you haven't guessed, I'm a sucker for rom-coms and this one, featuring Adam Sandler and Jennifer Anniston is just the perfect mix. On a weekend trip to Hawaii, a plastic surgeon convinces his loyal assistant to pose as his soon-to-be-divorced wife in order to cover up a careless lie he told to his much-younger girlfriend. It's brilliant. Honestly.
28. The Theory of Everything
Eddie Redmayne picked up an Oscar for Best Actor for his portrayal of Stephen Hawking in this moving biopic, which documents the life of the renowned astrophysicist from his student days at Cambridge University through the early years of his career. It focuses on his relationship with Jane Wilde, and the rapid progression of the motor neurone disease that would confine him to a wheelchair for much of his life.
29. Fyre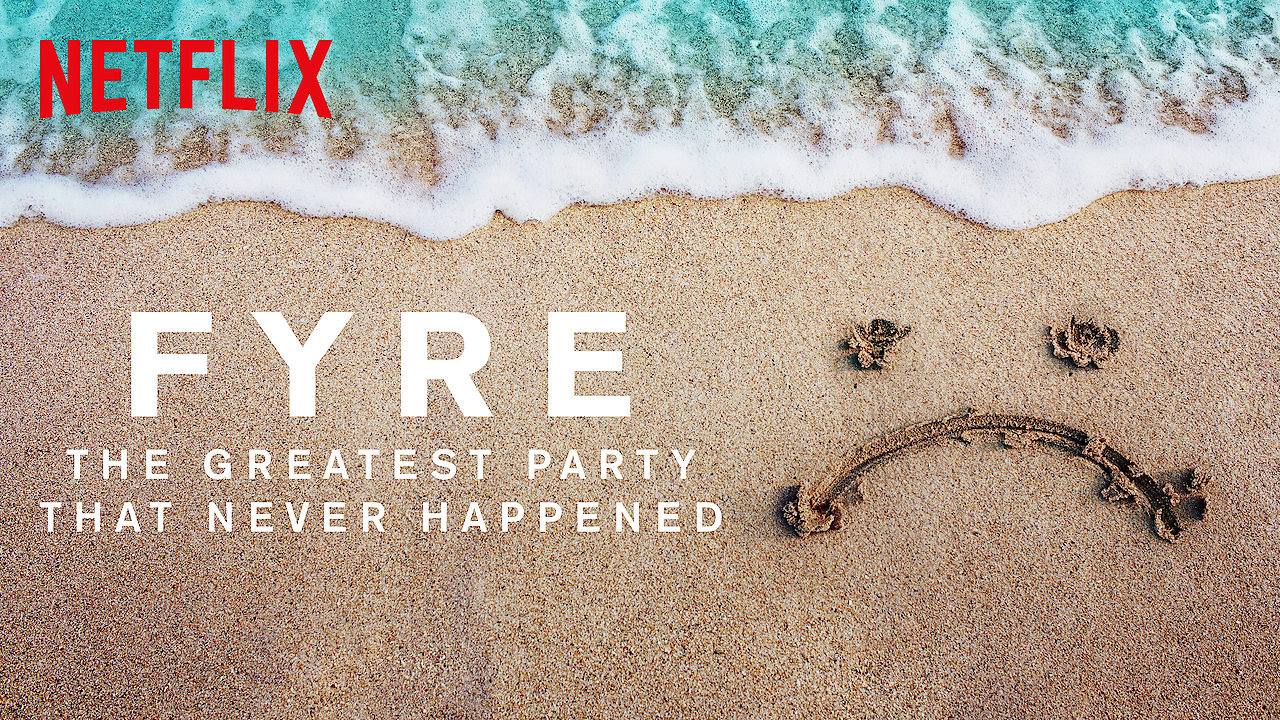 Again, a more documentary style movie that is based on the true story regarding the huge festival that was a scam all along. Absolutely baffling this one is. But needless to say, a good watch.
30. The Social Network
Jesse Eisenberg portrays Mark Zuckerberg in the crazy story of the creation of one of the biggest social media corporations in the world, Facebook. It includes an all quick dialogue and lingering artful frames that convey how Zuckerberg build up his empire.
31. Shrek 2 
Good job this list isn't in order because this film would have made top of the list. An excellent sequel to the first Shrek film that sees the gang transform into human versions of themselves all thanks to the Fairy God Mother (who is actually an evil cow). A hilariously meme-able movie that is one of my favourites of all time. Oh and it also introduces Puss in Boots as a main character. Purr-fect.
32. 22nd July
Based on an unfortunate true story, this terrorist film portrays the tragedy that occurred in a camp in Oslo on July 22nd when an active gunman terrorised children and teenagers at a camp. The movie follows their recovery and the trial after the event. A gripping movie that keeps you on the edge of your seat.
33. Jumanji
A Robin Williams classic that you surely must have seen by now. If you haven't then WHERE THE HELL HAVE YOU BEEN? A fantasy film about a demented board game that takes a young boy captive for years on end, until the game is found and played again, at which point said young boy comes back to reality as a grown man. But the game isn't over until someone wins…
34. Project X
A teen house party, on steroids. This film is crazy. Anything and everything goes wrong for poor Thomas, a timid boy that is taken advantage of by his friend. If your gutted about your mothers favourite vase breaking (or your toilet flush in my case) then you haven't seen anything yet. Mad from start to finish.
35. Angus, Thongs and Perfect Snogging
Now this is one of the best British, coming of age, rom-coms there is. Every single girl who has seen this film immediately fell in love with Robbie (Aaron Taylor Johnson) and came up with their own ace gang handshake. It follows Georgia Nicholson, an extremely relatable character that provides quality entertainment.
Which are the best films on Netflix?
We've just told you!
Sofi Sheppard is a recent graduate a lover of all things Marvel, Disney, Harry Potter and basically any rom-com or musical ever made. She is an avid Vine enthusiast and also enjoys Pina Coladas and getting caught in the rain. You can contact Sofi at [email protected]