Woman Coughs All Over Supermarket's Fresh Produce In 'Twisted Prank'
Honestly though, what is wrong with people?!
Why is it that some supposed humans find it thrilling to deliberately endanger the health of others by coughing purposefully or licking objects and foodstuffs amid the global coronavirus crisis?
It's enough to enrage even the best of us, but for the owners of Gerrity's Supermarket in Hanover Township, Pennsylvania, it must be sickening – especially as one woman's disgusting actions resulted in the loss of an estimated £30k in wasted food.
Co-owner of Gerrity's, Joe Fasula said the woman – who he calls a "chronic problem in the community" – entered the store on Wednesday afternoon and began coughing all over the fresh fruit and veg alongside a small selection of bakery and meat goods.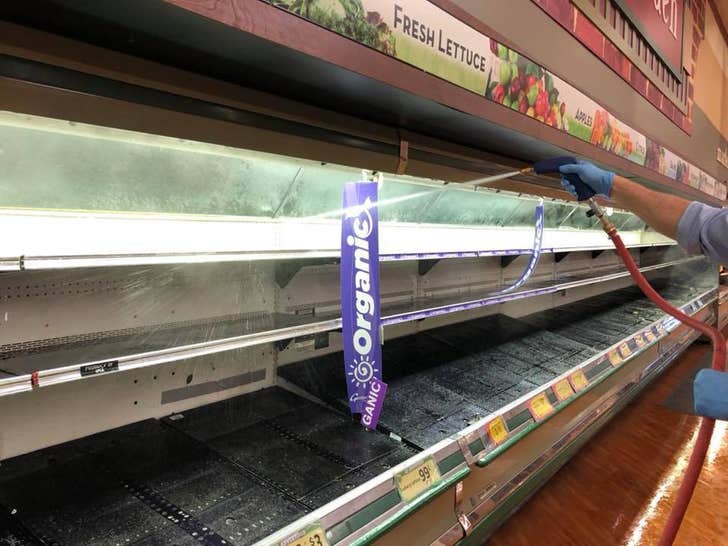 Of course, for health and safety reasons the store was left with no other choice but to chuck out all the food she came into contact with, costing Gerrity's around £30k in wasted food stock.
Staff were also left with the task of cleaning and disinfecting everything along with the health inspector.
This ultimately also put a total of 15 employees and customers at possible risk of COVID-19.
The police were called and the case is now in the hands of the District Attorney's Office where they are reportedly looking at pursuing 'numerous charges'.
This comes as federal law enforcement announced it is now considering terror charges for anyone who is found to be purposely spreading COVID-19, although it is still unclear whether this particular woman was in fact infected with the virus.
The store co-owner, Fasula believes the woman did this as a "very twisted prank" but they could obviously take no chances with the stock she came into contact with.
Fasula's Facebook post said:
"While there is little doubt this woman was doing it as a very twisted prank, we will not take any chances with the health and well-being of our customers. We had no choice but to throw out all product she came in contact with".
"The only silver lining to this travesty is that it gave us the unfortunate opportunity to test our protocols and demonstrate how seriously we take your safety", Fasula added.
Luzerne County currently has 27 confirmed cases of the virus and one death, according to John Hopkins data.
There have been 1,284 confirmed cases in the entire state.
Images via Facebook